Moss ID & All Dried Up - Any Suggestions?
uncharted
(6)
March 3, 2014
Received this little guy on V-day. Had no clue what kind of plant it was, so I watered it as I would all my other plants - only after soil dried up. Based on online pics, it may be a club moss (?).
At the moment, this plant's leaves are no longer moist and soft and is completely dried-up to the stem.
Any suggestions how I can salvage this plant, if at all possible, or perhaps gather some spores from the remnants to make new plants?
Thanks! : )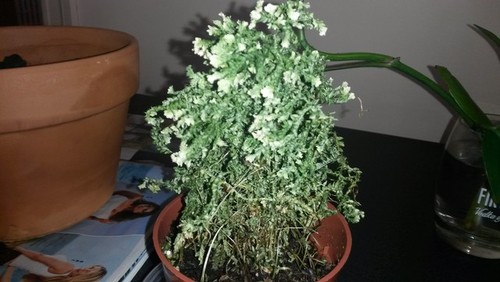 This post was edited by uncharted on Mon, Mar 3, 14 at 15:12