A tree frolicking in this Hurricane! Picture
meyermike_1micha
(5)
August 28, 2011
Well, the electricity came back on and I thought I would post a picture of my dwarf variegated lemon tree that seems to be having a good time out there! It's opening with lots of buds and new growth with all this rain.
I t took quite a bit of hobbling and maneuvering to get this pic.lol
The winds are at about 65 miles per hour and I am hearing of lots of downed trees. Thank God mine are doing ok except for a few stragglers I left behind in the side driveway.
Hoping everyone else is ok:-)
It is raining like buckets of rain! Could anyone use some without this howling wind?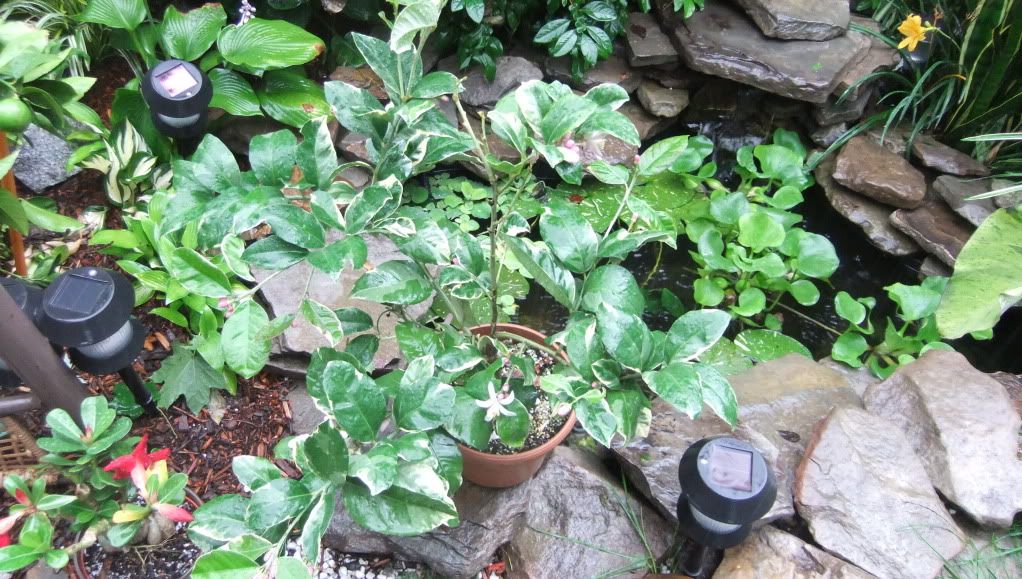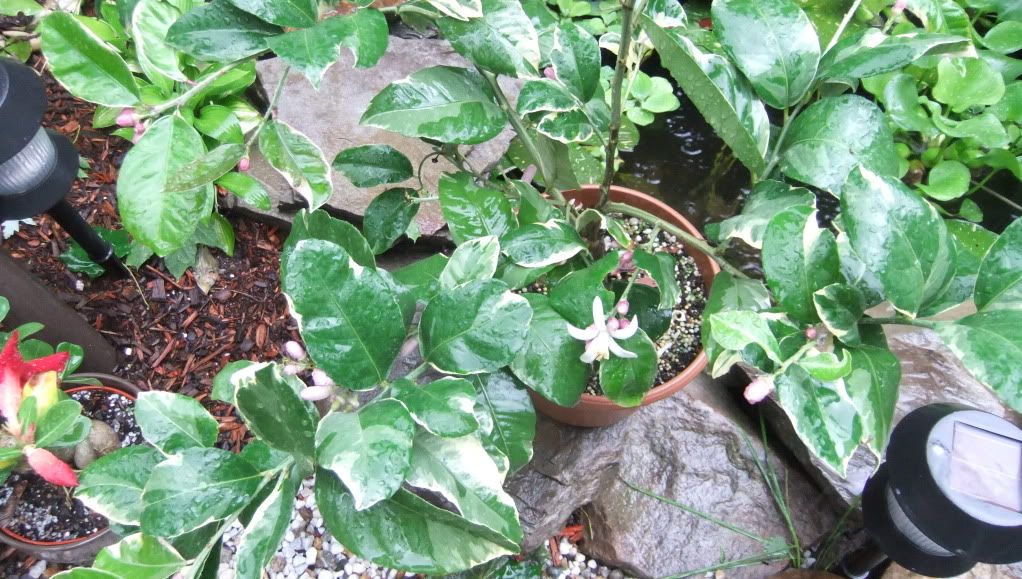 Mike