What mushroom is this?
joe_sc_garden
May 29, 2013
I have a raised vegetable garden and over watered one area that doesn't get much direct sun light.
I've since noticed these mushrooms in that area.. they don't seem to have any root system when pulled up. They're light brown to brown, jelly / cup like mushrooms..
I've since stopped watering this area, but I want to know what mushroom these are... and if they're toxic.
Thanks!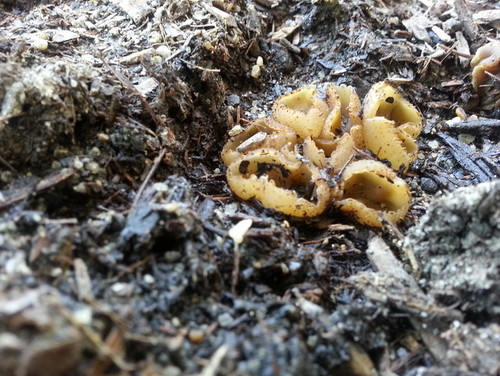 This post was edited by joe_sc_garden on Wed, May 29, 13 at 15:22