Can u identify this? Satsuma sickness?
MeanNgreen
August 23, 2014
Hello all,
Hope you can help on this. I've had this satsuma in ground since april and it's been doing real well. The other day I noticed these lesion like areas on 2 of the developing fruit. Today I check on it and it has gotten noticeably worse in just two days? I don't mind if just 2 bad fruit but worried it will pass to rest of fruit or hurt tree.
I don't see any bugs on tree, and Idea what this could be?
Thanks!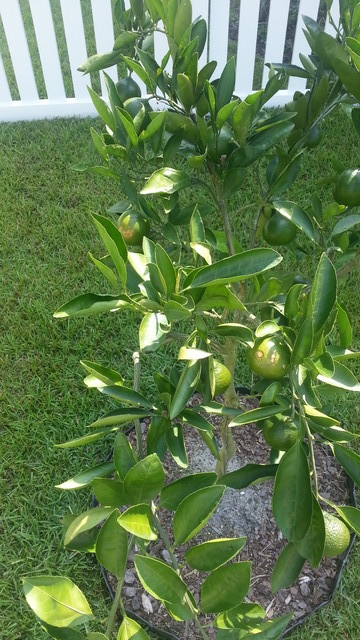 This post was edited by MeanNgreen on Sat, Aug 23, 14 at 21:08