Orange Mushroom? Fungus?
thegardenangel
August 12, 2005
Hello,
I thought I would post a picture of an orange and yellow edged "fungus thing" I found in the woods. I know absolutely nothing about mushrooms but would love to know more about this! Thanks for any information! :)
~Maria~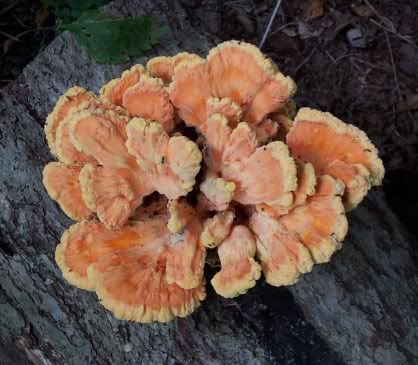 Anyone know what it's called?