Platycerium ridleyi cultivation
RainforestGuy
August 12, 2011
If ever there was a xeriscopic staghorn, this species (and P. quadridichotomum, and maybe P. wallichii) would qualify for this title.
I have found that this species likes it breezy and drier than most staghorns.
The way this fern grows suggests that this plant remains stout and not really pendulous as other species.
Its upright growth habit allows good drainage to occur and witout worries of water being trapped between the layers of shield fronds.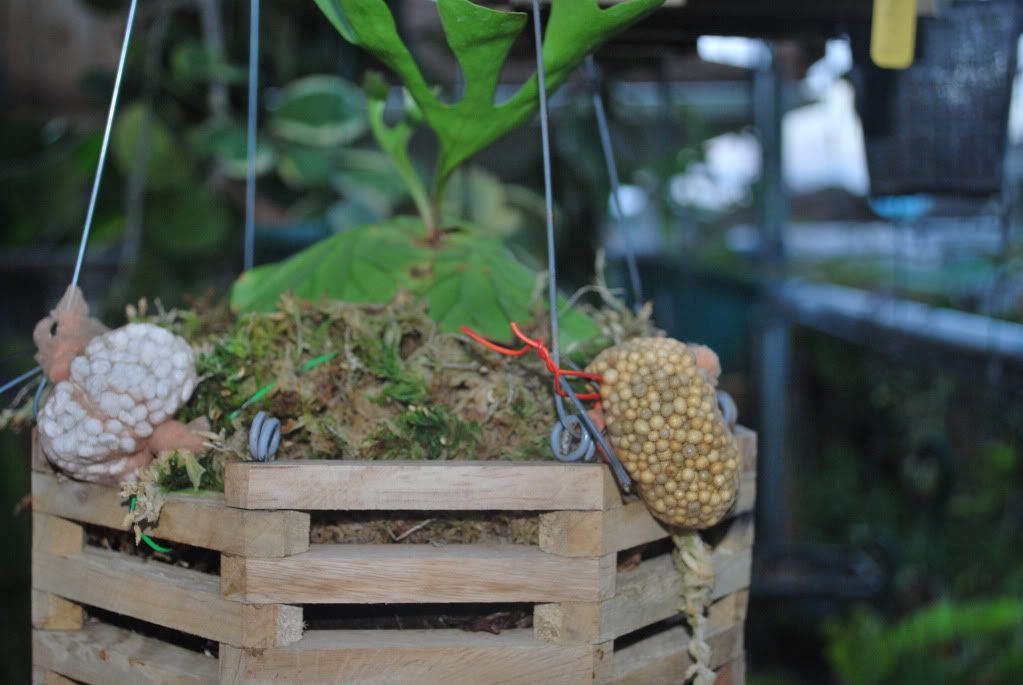 P. ridleyi probably likes its growing point to be free from water.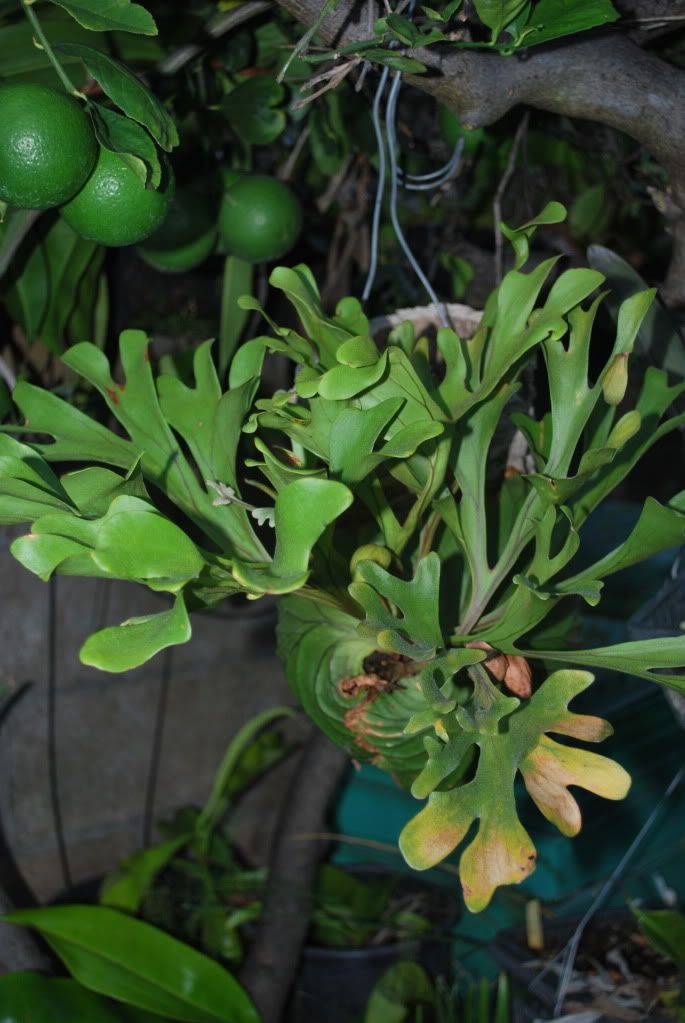 This plant in the wild is inhabited by ants which live deep inside. Many species of plants (lecanopteris, hydophytums, hoyas, dischidias, etc.) all have modifications to allow ants to cohabit in a symbiotic relationship.
I have found this species to be relatively easy, providing they are allowed to dry off by night and not stay very wet for long periods of time.