Large Trichodiadema bulbosum Re-pot, exposing roots
hanzrobo
(11)
October 17, 2012
Hey y'all! So, I got this sweet Tricho last time I went to Desert Images. They had one on display that they had exposed and staged beautifully. Lucky for me, they also had a good number of large specimens for sale. I bought one just to try it for myself.
I was a little nervous because I haven't really done much trimming of tuberous roots but I pulled courage from seeing Keith chop away so bravely.
Here we go! Before pic...
There's what I want.
Dumped it out and washed away the soil,
trimmed floppy lower growth,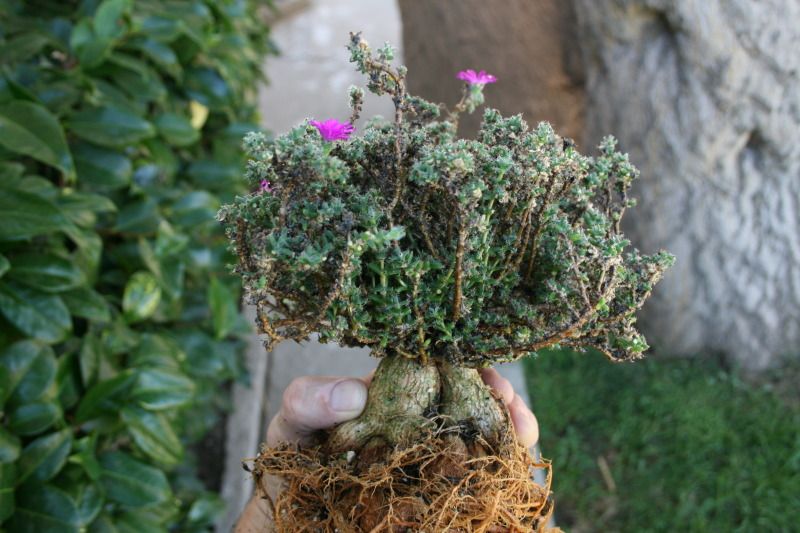 This was the scary part, trimming roots...ouch!
and finally after 2 days of healing, it finds a new home.