ID some Fungi?
Edymnion
(7a)
October 20, 2012
Found a couple of interesting specimens growing out on the forest edge at an amusement park I'm working at (I'm doing their haunted house). At the edge of the forest, growing out in the wood mulch covering their outdoor theater.
First one shouldn't be hard, looks like a normal orange coral fungus. Not poisonous, although from what I've read it can be a major laxative to some people.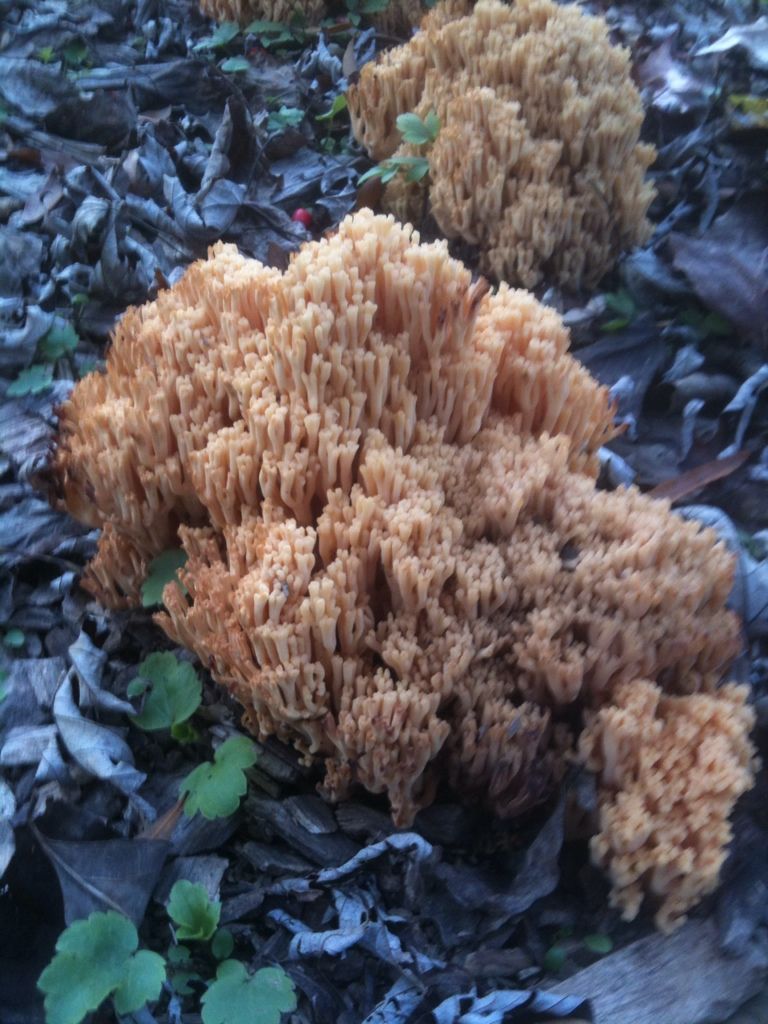 These I'm not sure about though:
The tallest ones I saw were growing a good 6, maybe even 8 inches tall. Any idea what they are? I'm going to treat them as poisonous until I can find out for sure otherwise.