Bonsai gone awry...(pics)
greenman28 NorCal 7b/8a
November 30, 2010
Howdy!
I've been looking over Terrestrial Man's moss-growing journals and I'm quite impressed!
The following container started out as a Blackberry bonsai, which survived for a couple years....
but died sometime this Spring. However, the moss has never looked better, and so I've kept the
container watered all this time in order to cultivate the specimen. Full sun exposure most of the year.
Although the Blackberry was a failure, I consider the moss a great success.
These pics cover two year's worth of growth: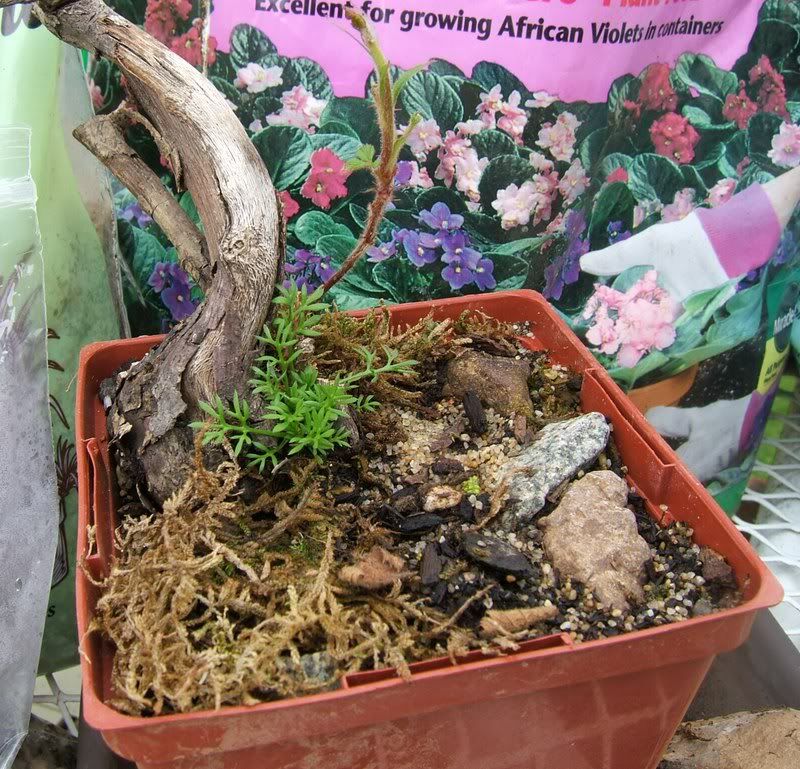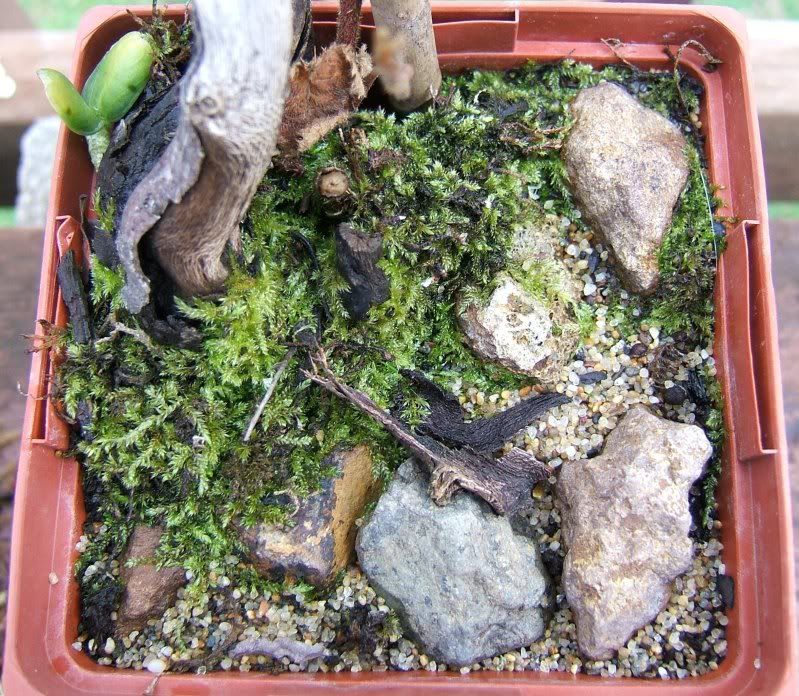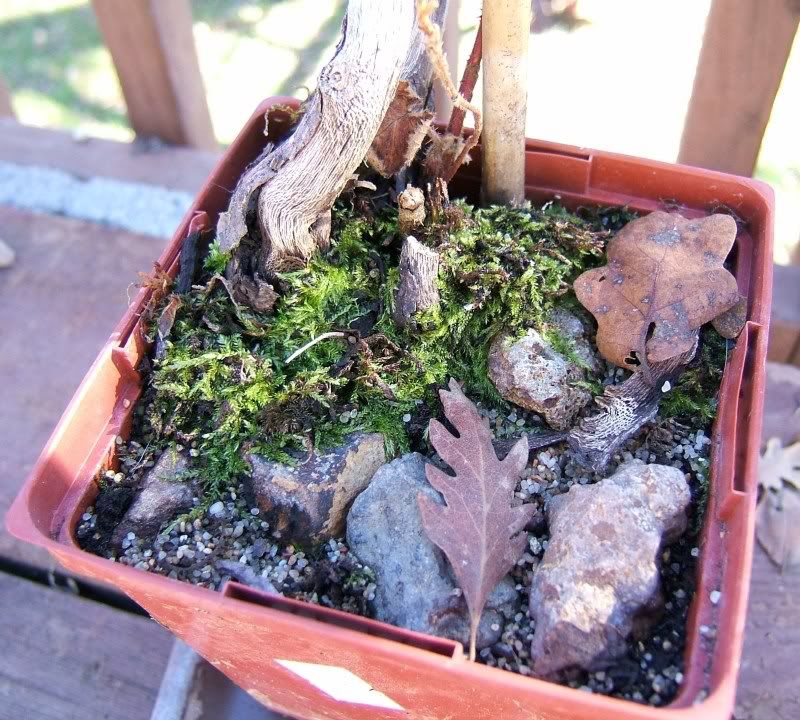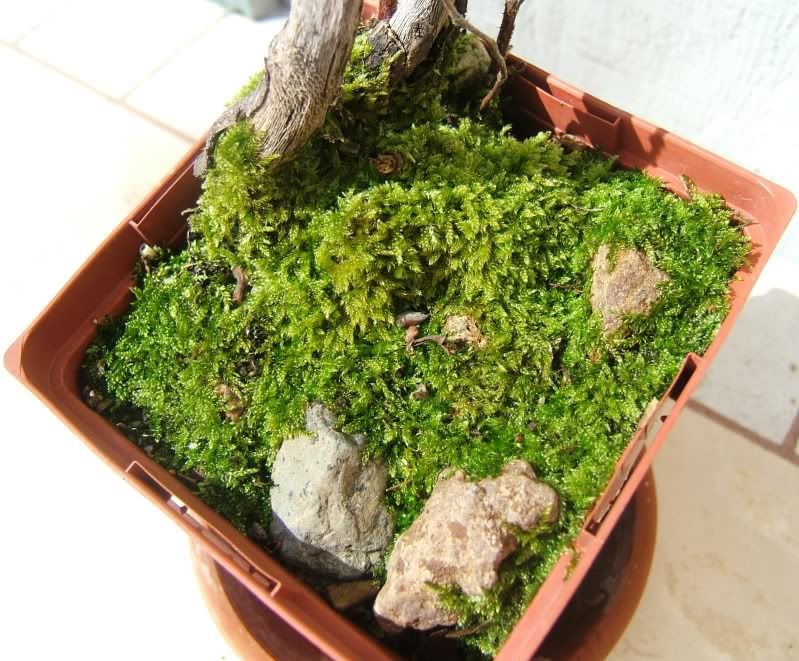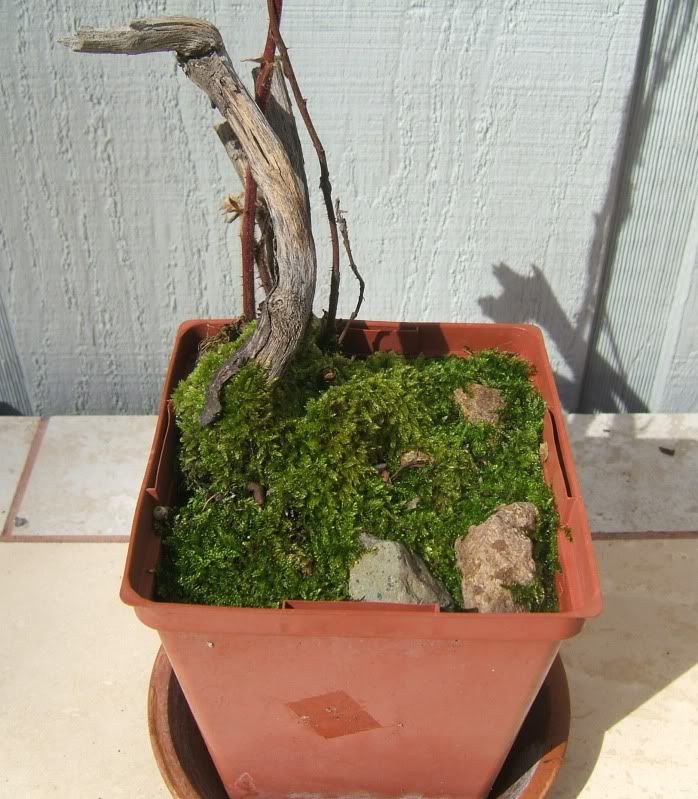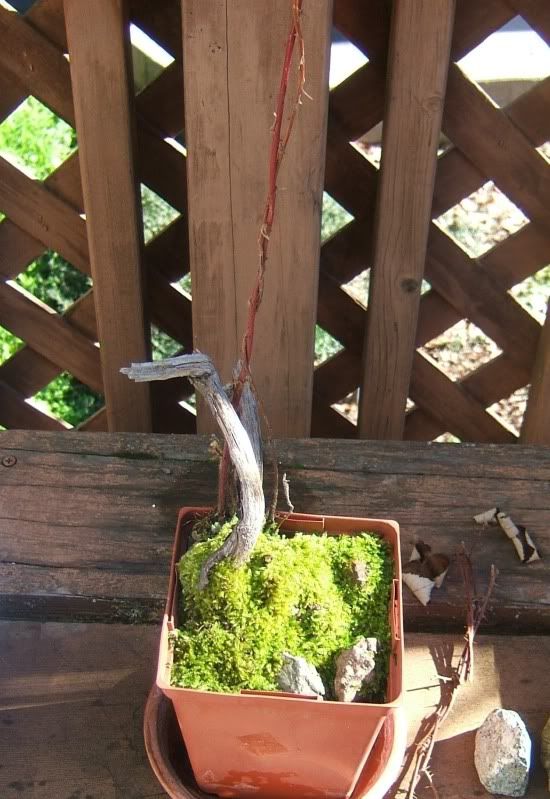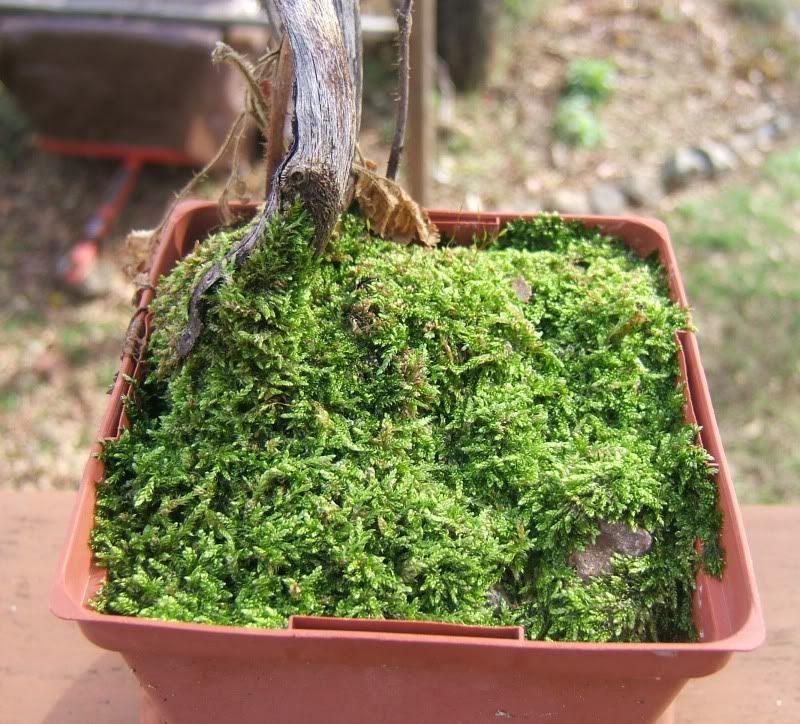 Josh