Digitalis Starts - What do I not understand?
thinman
(Z5 MI)
April 28, 2009
Although I'm still pretty low in the experience department, I generally have good luck starting seeds under lights. Usually they look like this dianthus and salvia: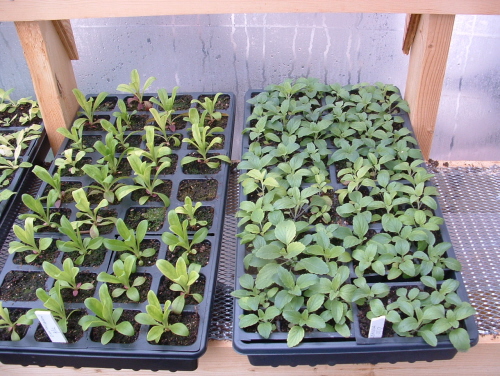 This year I started a tray of digitalis Camelot, and these little guys are just having a tough time growing up, although a few of them are looking pretty decent.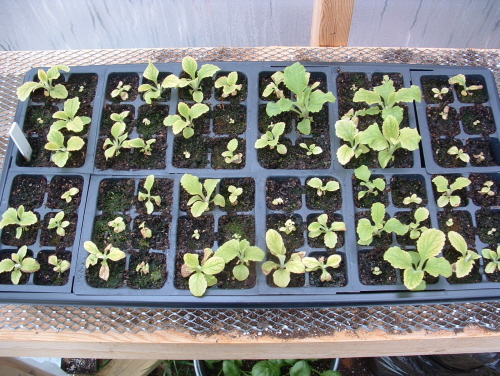 Clearly I'm doing something wrong, yet, if I am, why are a few doing so well? The inconsistency seems odd to me. They have been kept very moist with bottom watering, and I did water them once with Miracle Grow when they started looking so peaked. Could I be over-watering them?
I moved them to my greenhouse about a week ago, hoping that would perk them up, but nothing much has happened yet. I am perplexed.
If any of you smart people can help, I would appreciate it very much.
ThinMan