Tried everything, this blood orange with pale yellow leaves
yellowthumb
(5a Ontario)
September 5, 2011
Hi,
I got this blood orange about two months ago. It was in mostly peat mix inside a hot greenhouse, over watered. The leaves are white pale yellow, with green veins. It looks like iron deficiency to me.
I immediately re-potted it into 5:1:1 mix removing most of old heavy mix. Then foliage sprayed the chelated iron, and followed by several times of foliar feed with minor nutrients. But this little orange tree is very stubborn, nothing has changed since, absolutely nothing except dropped a couple of leaves. The leave color stay exactly the same. When I scratch the soil mix, I can see that new roots are growing into the new mix.
I read somewhere that when there is iron deficiency, foliar feed can be very effective, in a couple of days, you can see greening up.
What's wrong with my tree?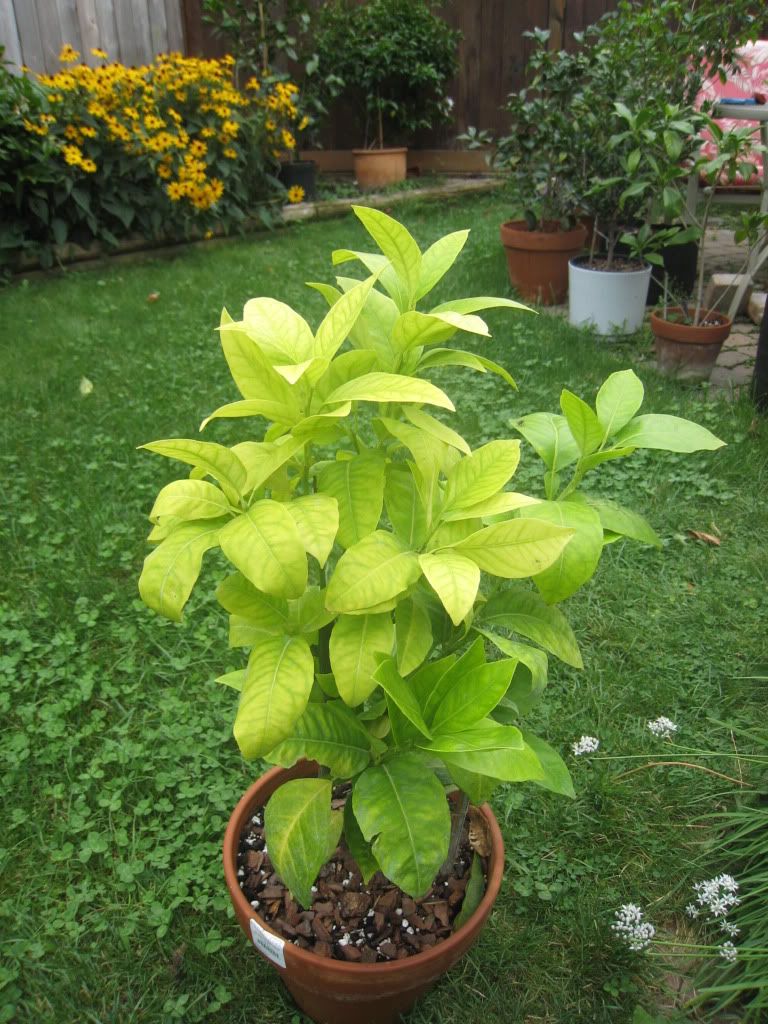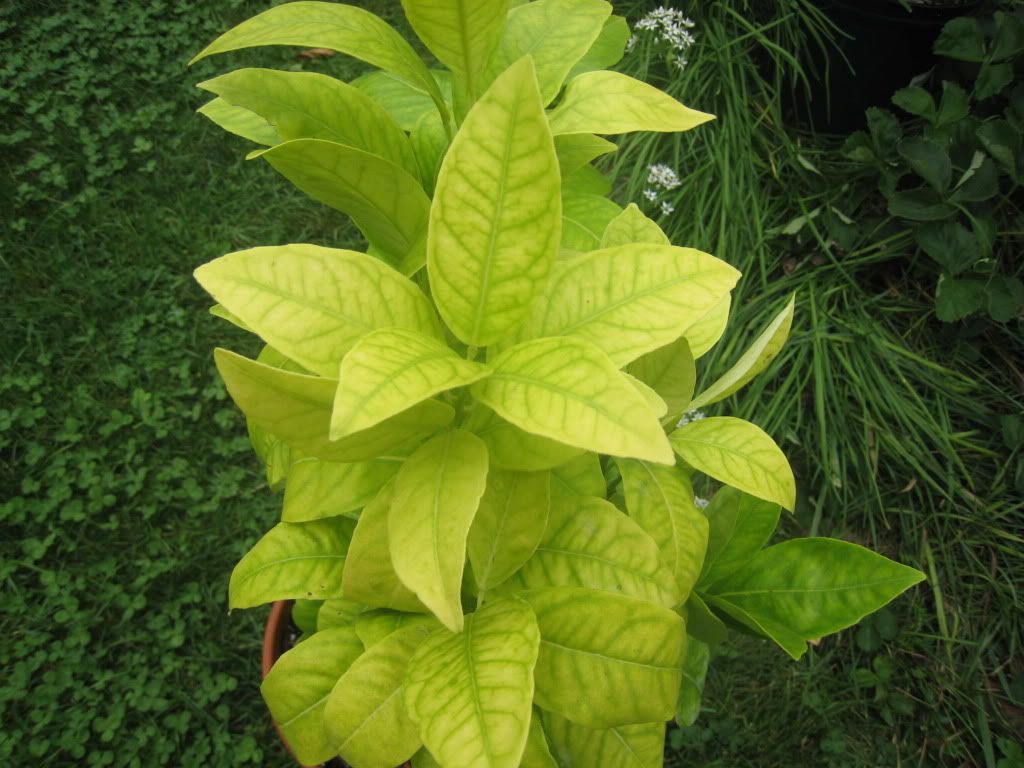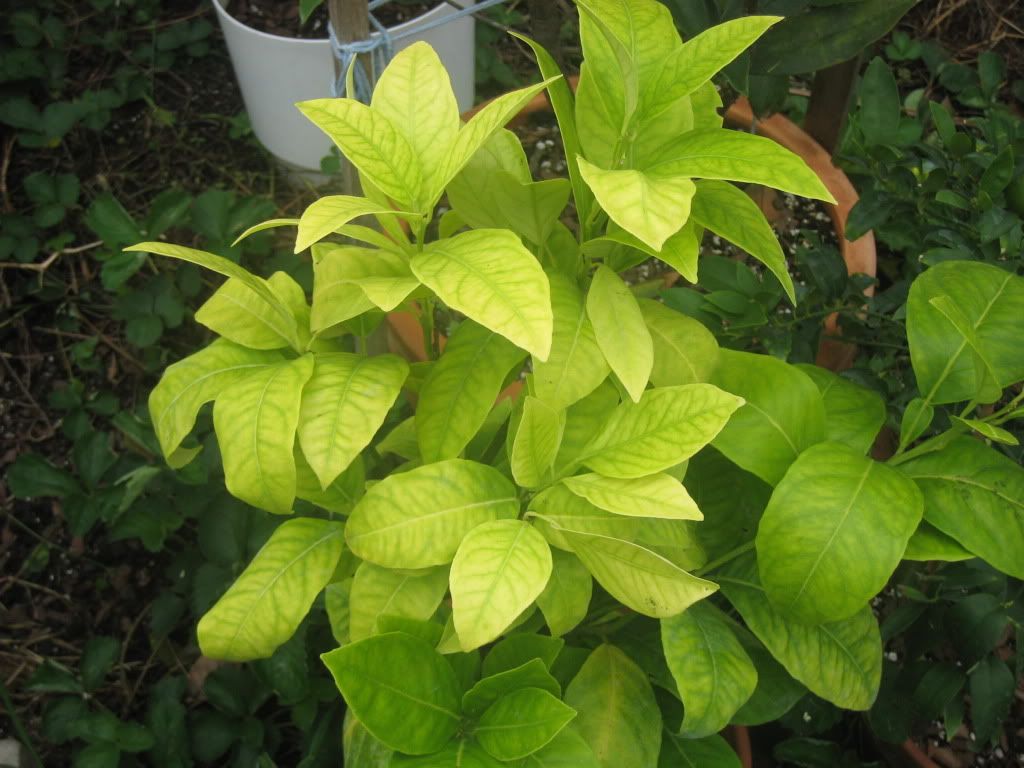 Thanks
YT