Dahlias from 2006 (Pochella the one you asked about)
cats39
(z5 Upstate NY)
January 22, 2007
Hi All!
Pochella the one you asked about earlier is in this group.
I just thought this was striking as it began to blossom and I'd like to think of this one as "Coming to Life"
I wish it could have been as clear as the image above. Can anyone identify the above?
Pochella I would call this an orange/red contrast. It's my second year with this plant and grows to the 7' tall range. I don't know how I acquried.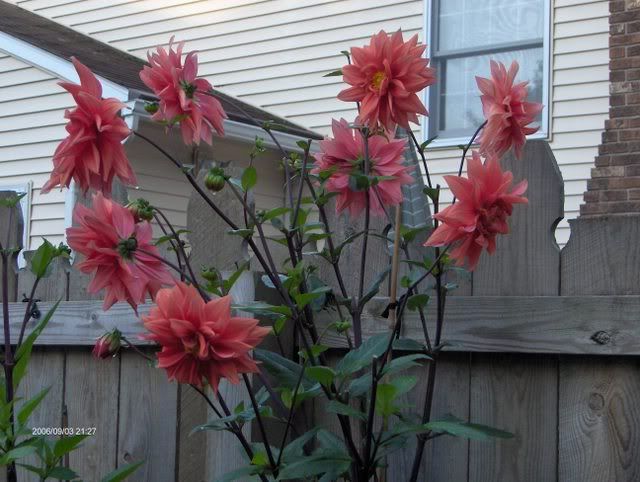 as above and where these wonderful bees find a nightly resting place on the cool nights.
as above
indoor cutting
This was the only image I had of a purple/mauve color.
I believe this is a Thomas Edison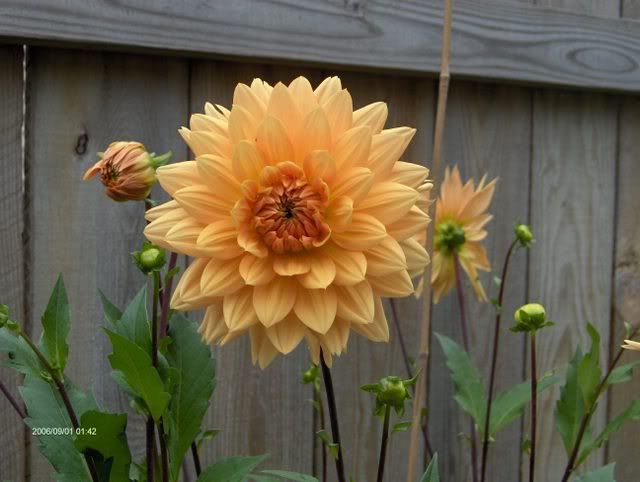 I think it's worth another look for those who may have missed.
enough for now - hope the meet your approval
Regards Jim