Question
cats39
(z5 Upstate NY)
February 16, 2007
Hi All!
I normally don't start my Dahlia Tubers until sometime in March but a friend ask me to start the a tuber for a project.
I placed it in a medium on 12/29 and had to take 2 of 3 cuttings on 1/22. My question has to do with the image below. I've always placed my cuttings in water and have had a great amount of success. The loss rate is negligible.
Some will show root structure right away and then others will take on a for a lack of a word a pustual type of formation. Can someone tell me what this is called? And why it happens?
Thanks in advance.
Jim
This is the plant with the cuttings.
You probably are well aware of the heavy snow in Upstate NY. I live just outside and East of Syracuse. We were very fortunate as the snowfall was nothing compared to 20 to 40 miles just North of here (141" of snow in Redfield NY during a Lake Effect Snow onslaught of last week. I'm not sure how much more they got out of this storm as we had 28". So I just thought I'd throw in a couple of winter shots. I can't wait for Spring either!
Will my Compost piles ever thaw?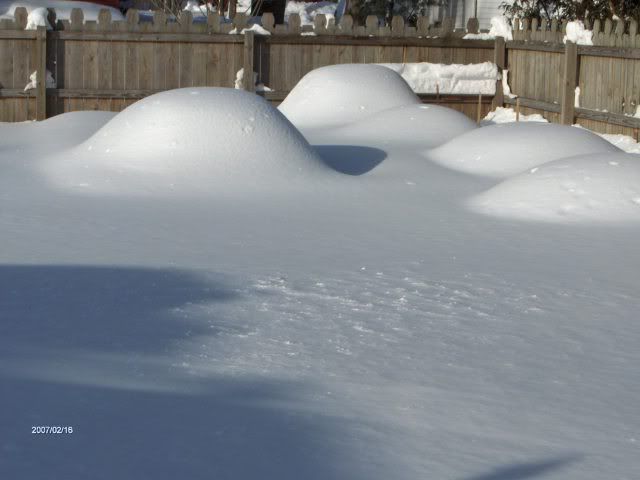 I wish I loved the outdoors in Winter as much as our pet dog.