Welcome To Succulents Anonymous!
CorpsmanCooper
(FL8b)
November 24, 2011
Hello and welcome to Succulents Anonymous! My name is Erin . . . and I have a succulent addiction! It all started with some sempervivum tectorum that my mother gave to me and the addiction has just grown from there! Every time I go to a store I check out the garden section to see if they have any succulents. I'm non discriminatory. I love them all! When I go to a store that carries them it's like I'm at an animal shelter! They all call to me! Crying! Begging me to take them home! I bring them home and I unsuccessfully try to hide them from my loved ones for fear they will find out about my addiction. I have a real problem! I just can't help myself! I'm running out of room! Here are some of the beauties I picked up recently:
Crassula argentea compacta
This one needs an ID. All it says on the container is assorted Echeveria.
This one is labeled as Echeveria 'pinwheel'
This was also labeled as 'Assorted Echeveria' I realize it's in pretty poor shape but I'm hoping to nurse it back to health.
I picked these up thinking it was 'baby toes' but was surprised to find it labeled as Aloinopsis schooneesii. I've been wanting this specific plant so I picked up 2! I really hope that they are what they say they are and the taproot is in good condition!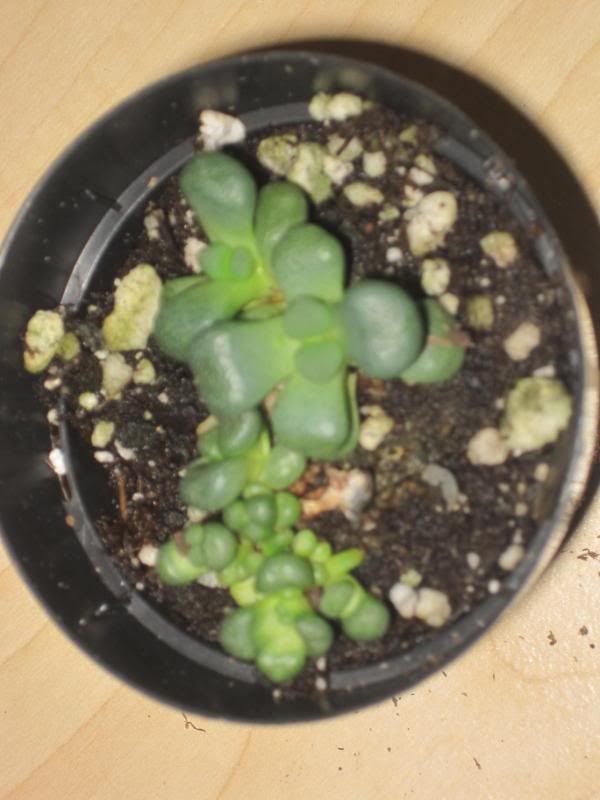 mammillaria elongata 'copper king'
mammillaria matundae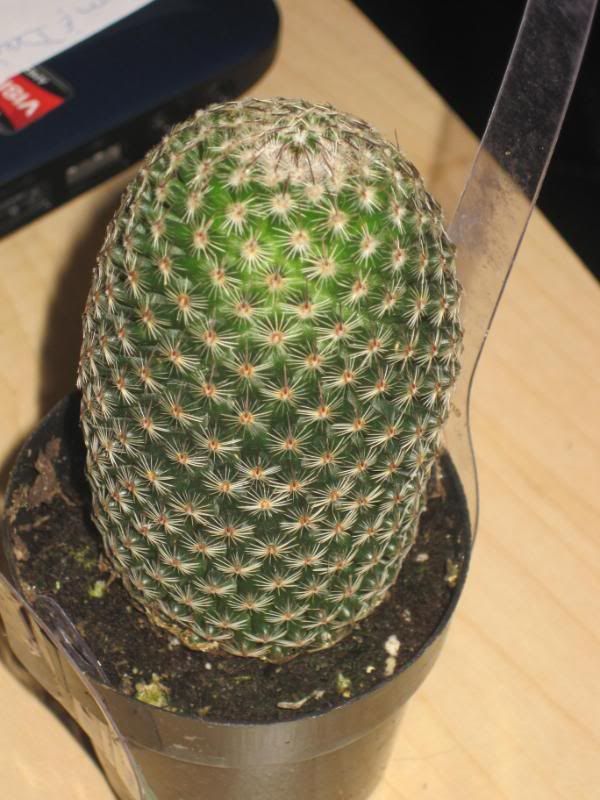 Ferocactus latispinus
ferocactus glaucescens