My first Jade blooms!
whip1 Zone 5 NE Ohio
November 21, 2013
I'm very excited. I've been trying for years, and the Jades finally agreed to bloom!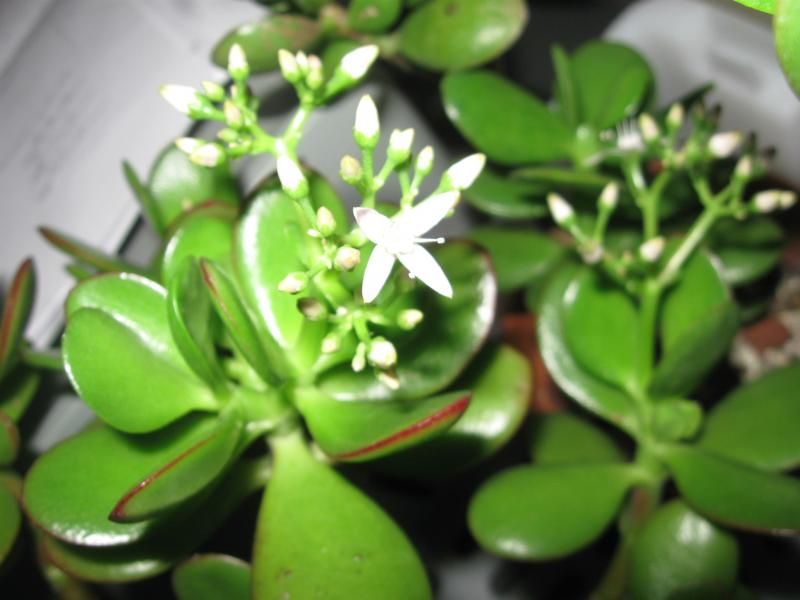 Quick question. This plant seems to be losing leaves a little more than the Jades that are not blooming. Is this normal? Clearly it's a healthy plant, so I'm not worried about it, but I am curious.
Also, this is Kody. Short for Kodiak, because he reminded us of a little bear when he was a pup.

This is Maxwell. We call him Max, because my wife wouldn't agree to any of the other names I suggested.

Rob