Benary's Giant Zinnia - Greatest Flower Ever - Pics.
VictoriaElizabeth
July 11, 2012
Last year, my favorite annual I grew was Lisianthus. (My Lisianthus Pictures)
I grew it again this year, but it may have been surpassed by the Benary's Giant Zinnia. Because? Holy cow this flower is awesome. (My Benary Giant Pictures, you have to scroll to bottom of page)
I may never grow another flower again!! I got three generations out of the initial seed I started inside. I pinched them and replanted the cuttings... and even though everyone already said how easy it was... I still could not believe how easily they rooted!! I wish I had started growing these years ago!!!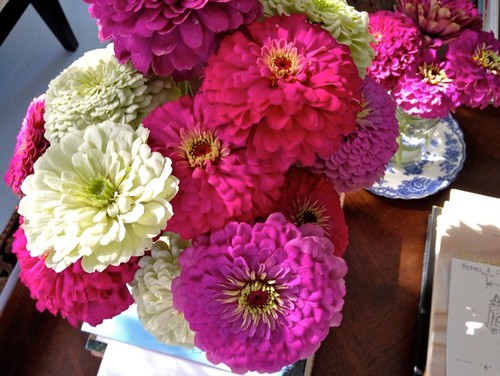 Here is a link that might be useful: All my garden posts