Australian Finger Limes in San Diego County
hoosierquilt USDA 10A Sunset 23 Vista CA
(10b Sunset 23)
September 23, 2012
Thought I'd share some photos of my Finger Limes I have potted up on my patio. I thought they were such interesting trees, and decided to put them in pots and not in the ground, so friends could see them close up. It's hard to see the one on the left due to the Bougainvillea: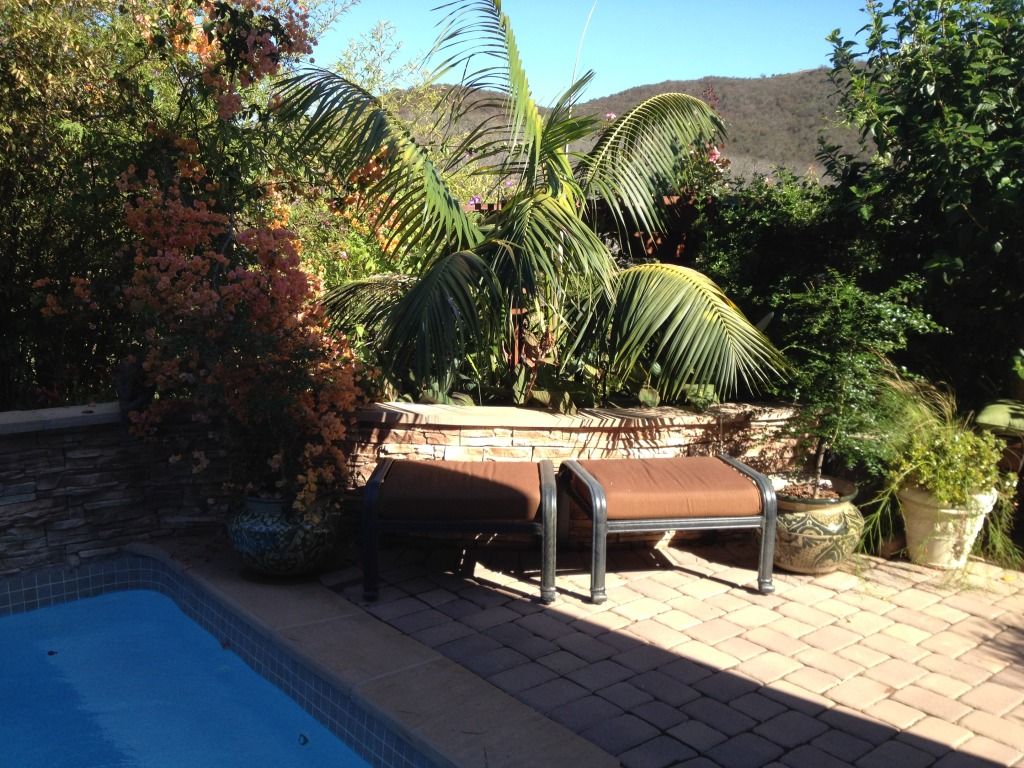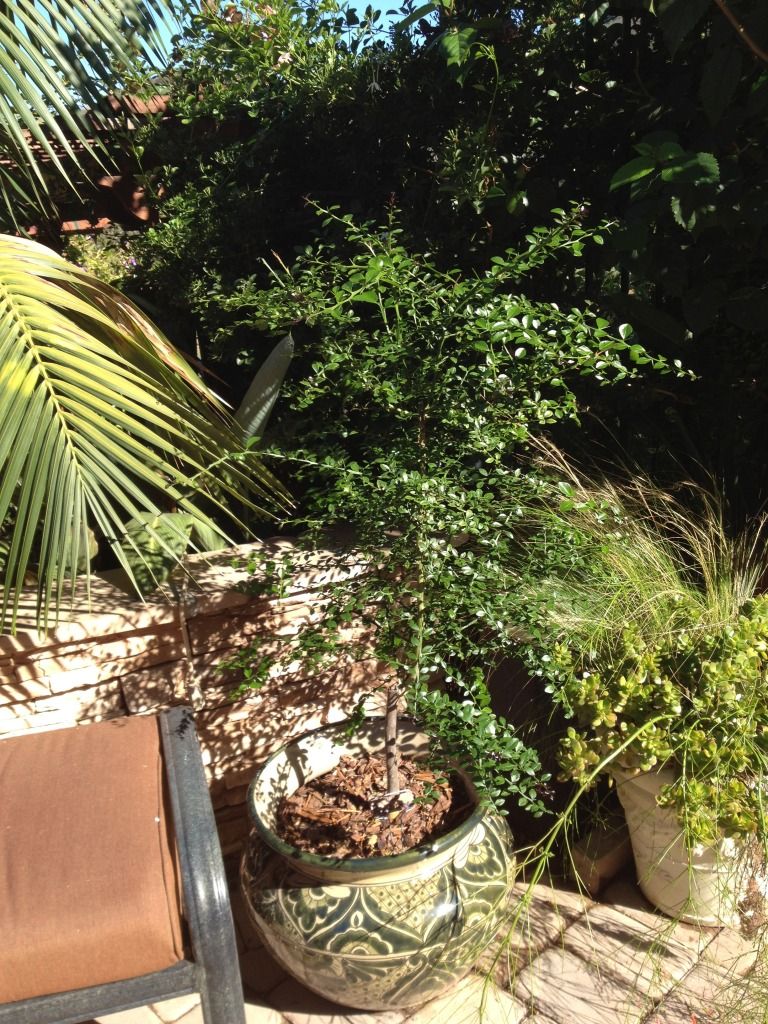 This one is currently getting swallowed up by a Bougainvillea branch: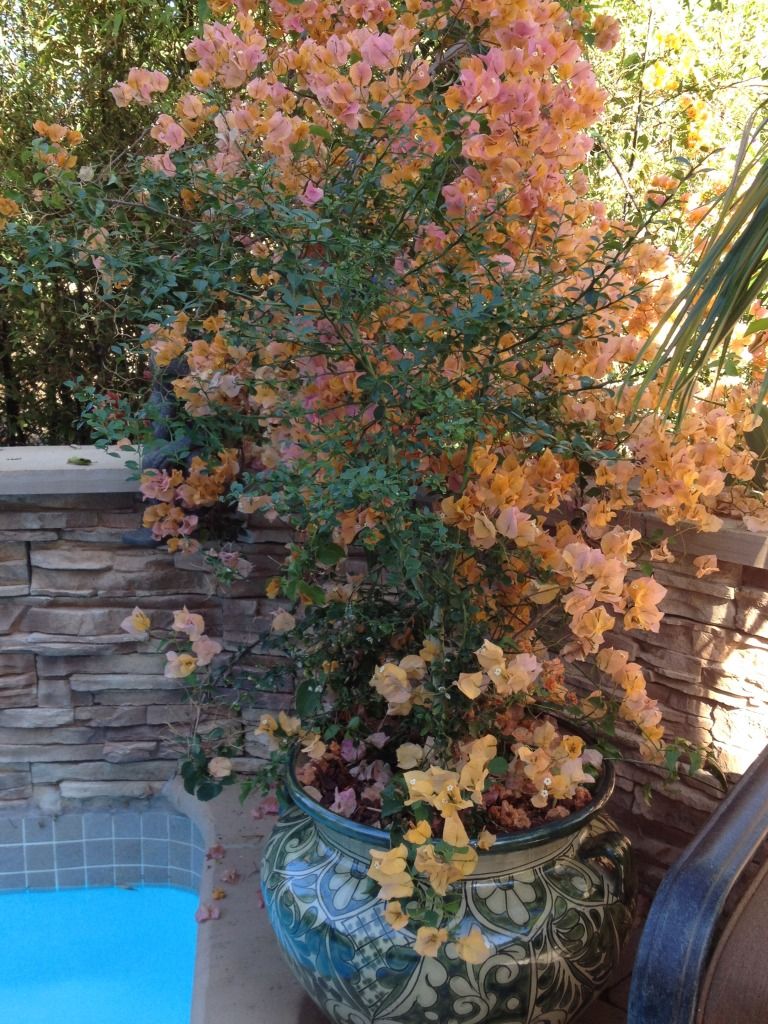 Both are starting to bloom the teeniest, tiniest blooms:
And, here is a beginning fruit: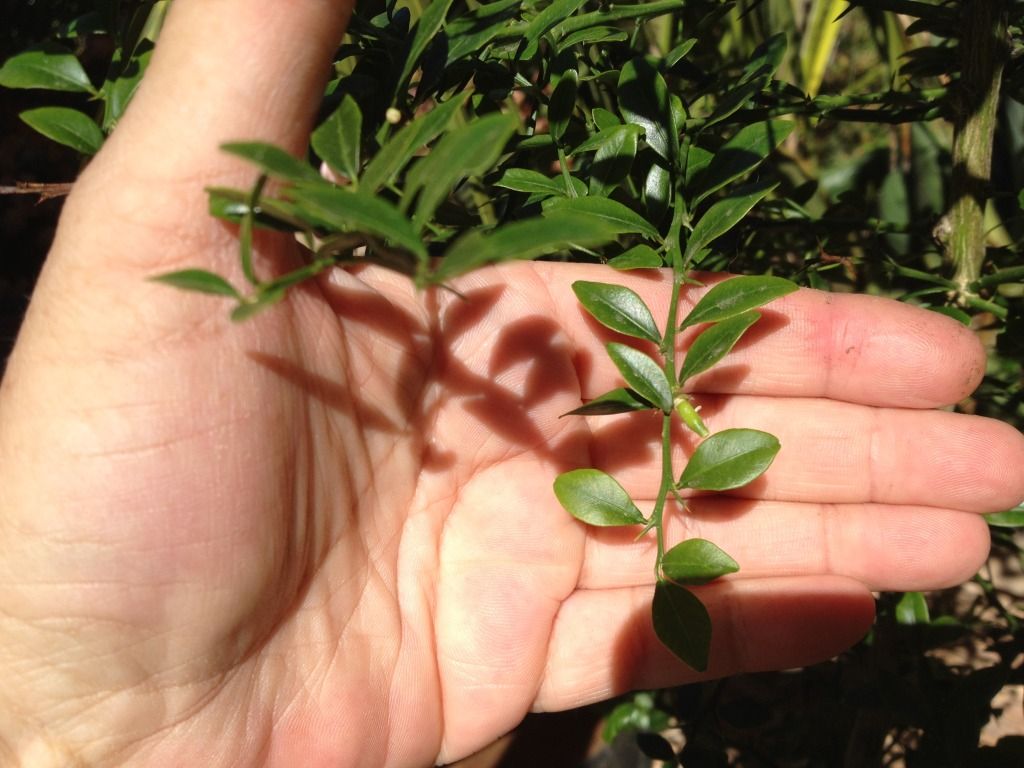 And, of course, one of the many zillions of lizards I have, who are always sunning themselves around my yard: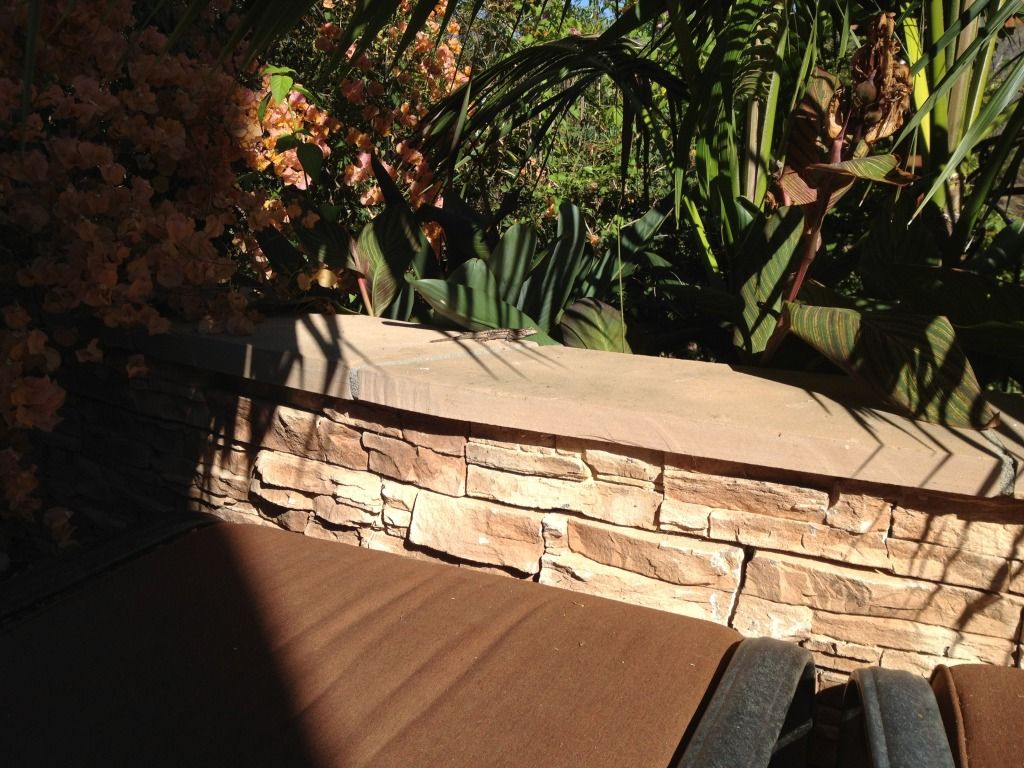 They seem to really love this particular area. They get a fair amount of full sun, but some nice dappled sun in the afternoon. I have them planted in EB Stone's Cactus mix, topped with about a 1/2 inch of chicken manure and then pine bark to help keep . I've been fertilizing with both Osmocote Plus, which has a pretty good NPK ratio (15-9-12) plus micros. Plus, I occasionally fertilize with Foliage Pro as well. They're doing quite well here, and I'm enjoying watching the tiny flowers pop up. Hoping for some fun fruits this next season.
Patty S.