Adenium progress, obesums and arabicums
greenclaws UKzone8a
November 15, 2011
Well after not posting for a while I thought I'd go for it, so here's yet more pics of my efforts so far...firstly my older obesums, sadly, no flower buds this year (one plant budded two years running and all dropped before maturing) but lots of caudex growth on all 4. No signs of dormancy again on the big ones, an odd shed leaf but nothing noticable, my young seedlings always stay in leaf.
Thanks for looking in, Gill from the UK.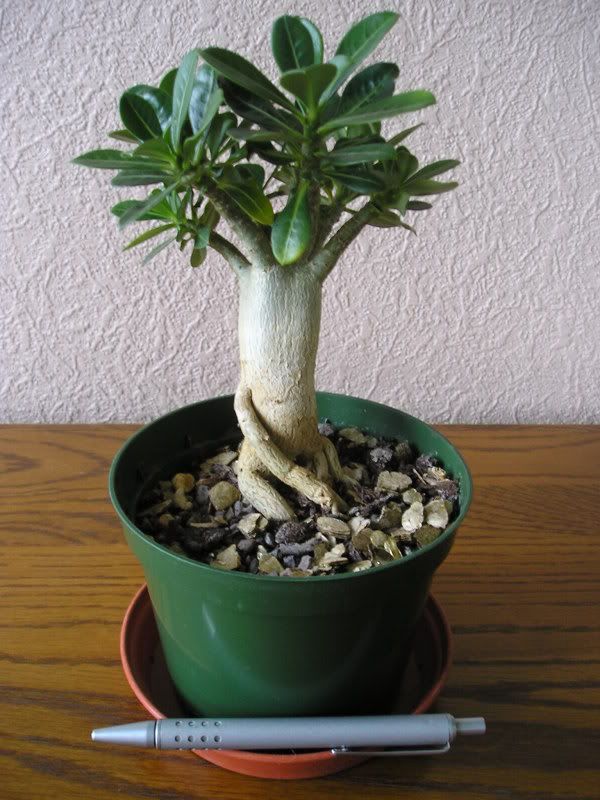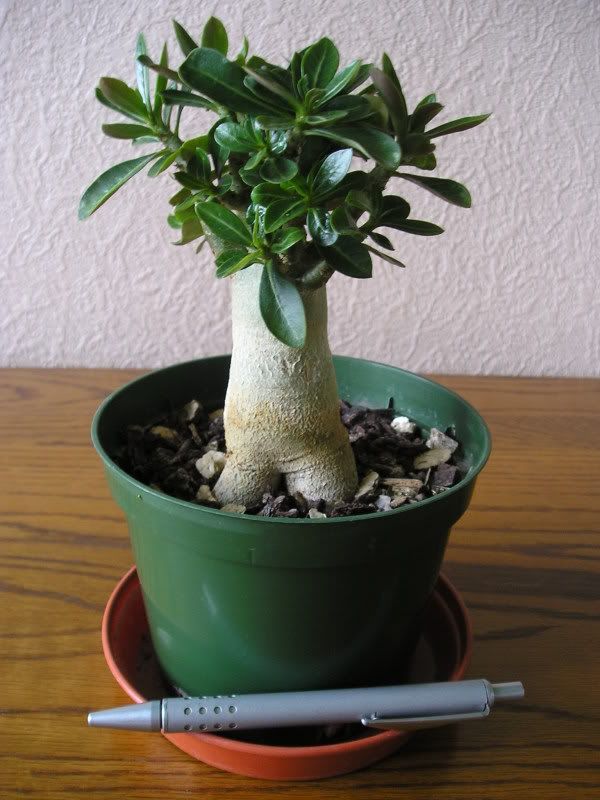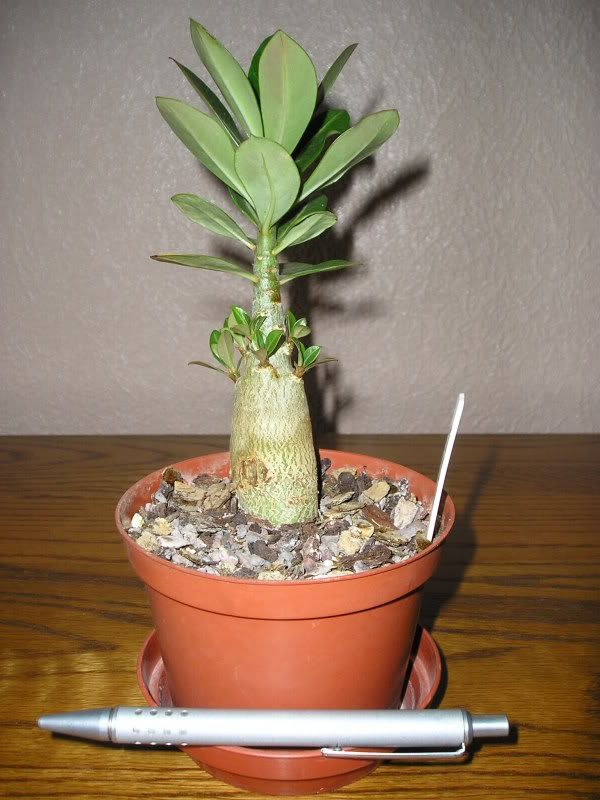 the arabicum 'Black Pearl' guys...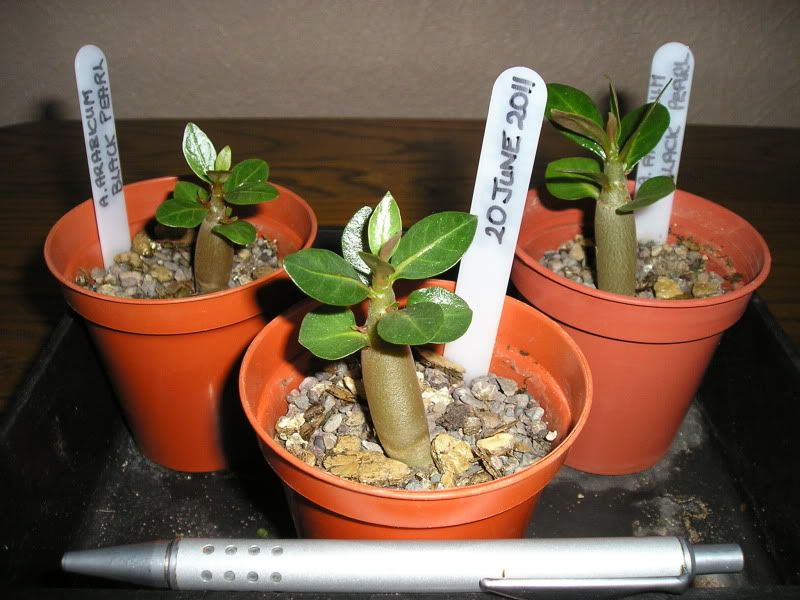 ..and finally the obesum gang...