splitting dahlia tubers - photos
jroot
(5A Ont. Canada (near Guelph))
April 3, 2005
I have been splitting dahlia tubers tody. Gosh, this dahlia collecting can get out of hand. Maybe I'll have to have a dahlia sale. LOL Now to find a sunny place to put them ....
I saw some shoots coming from this collection of tubers this morning, and noticed that some were on opposing sides of the old stem, and on different tubers. Aha! more plants, thought I.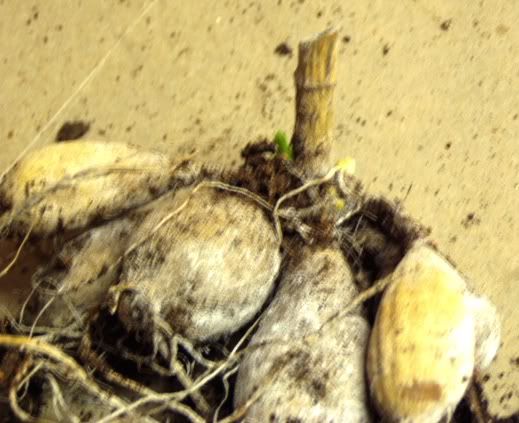 I took my sharp utility knife, and split it down the stem, between the shoots, making certain that there was a tuber to feed the separated shoots.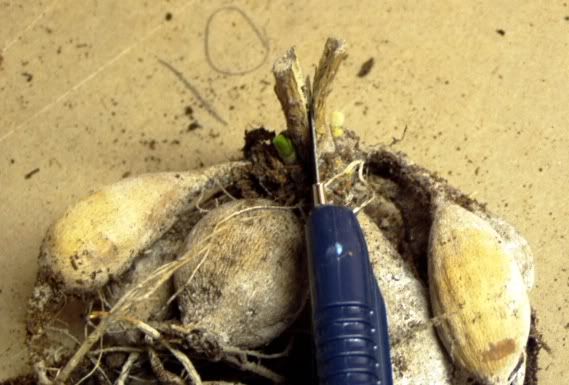 I now have two shoots, with tubers attached.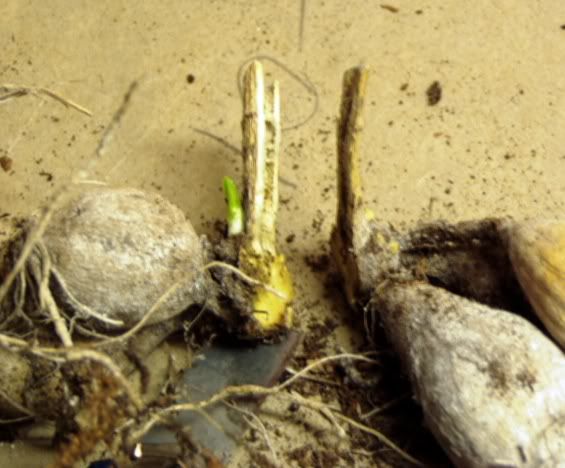 I dust on some fungicide to the cut, and some rooting hormone, and prepare to pot.
I line a pot with newspaper. (This keeps the dirt from coming out, takes less soil mixture, and makes it easier to transplant in the spring to the garden, thus not disturbing the roots so much.) I then add scoop of the soil mixture.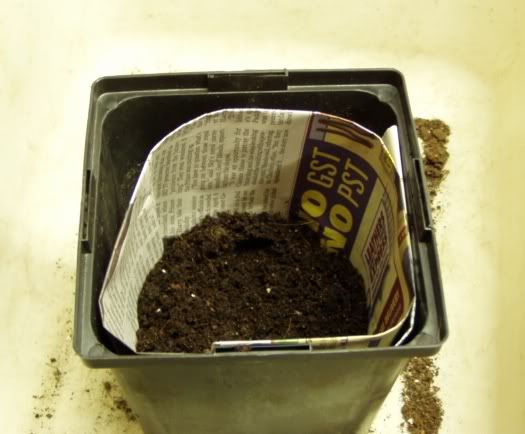 The dahlias are then placed into the mixture and covered.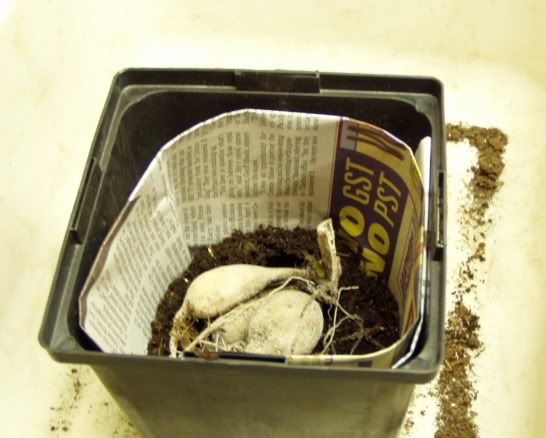 After covering the tubers, they are labelled, given a short drink, and set in a warm place to give them a boost.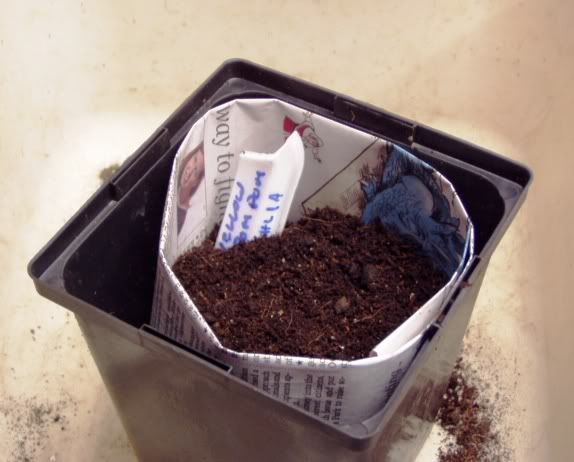 Some of the ones I potted last week, I have taken to the garage, and on warm days, I take them outside to get some sunshine, which they truly love and reward me with nice foliage.
I can hardly wait until planting time. Unfortunately, we got dumped on last night with a snowfall, which means of course that the dahlias can't go out and bask in the sun.
....maybe tomorrow.