Agave Problems- yellow/shriveled leaves
redpony034
November 22, 2011
Hi-
Large agave (appx 4 to 5 years old, started as a sucker/pup) has always been healthy/vigorous, but now has yellowing leaves!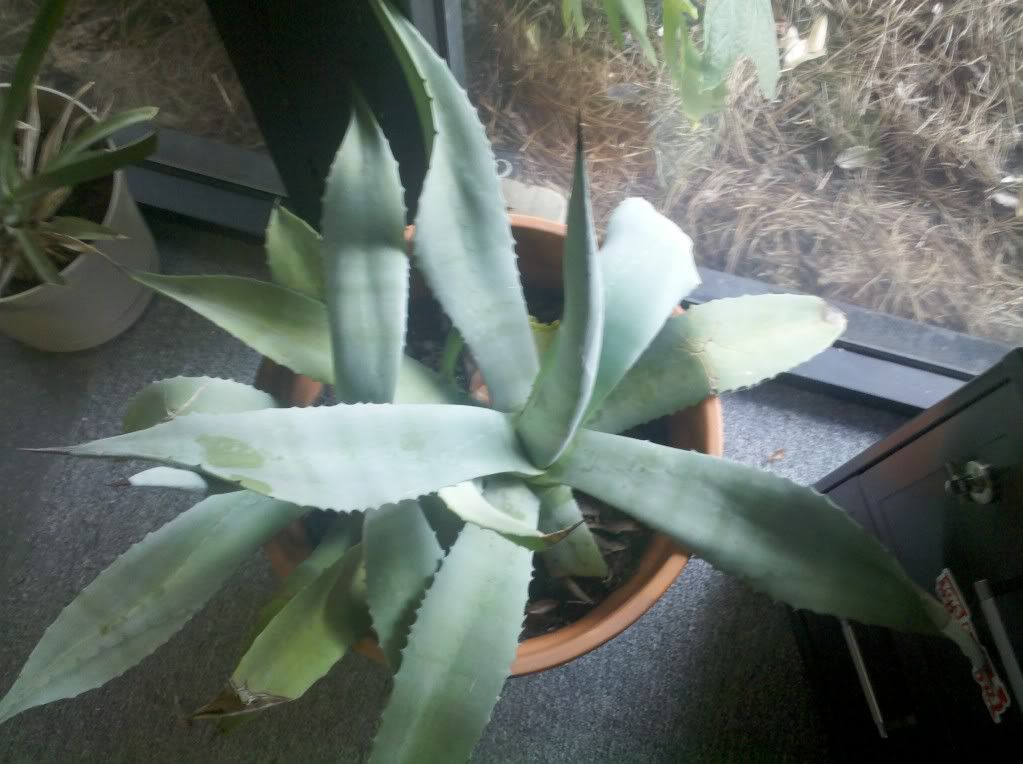 Smaller agave (same age, but never has been as healthy) has super shriveled brown leaves.
They used to live outside most of the year, but I moved into an apartment and I had to take them to work with me since I have no real windows/patio. I've never been super clear on watering them. I used to just leave them outside.
I am more concerned about the large agave.
Thanks in advanced... Any tips?? Both agaves have pups...