Lane Late Navel Tree. Planting question/Advice.
SeanPez
(9)
October 26, 2011
Hi All,
I was at a local nursery, and found this Lane Late Navel Dwarf orange tree for $25! I thought it was a good buy so i picked it up and brought it home. I planted it right away, since it was drizzly today, so the soil got nice and wet. I was a bit upset because i saw that the tree had 6 oranges on it already. I dont know if the nursery super fertilized it or it is a good tree.
I planted the tree in the ground, but i dont know if it is too low? Is the space too tight? I dug about a food into the ground and came to a point where there were some big stones in the ground that i was unable to remove next to where i planted the tree. Is this going to be an issue?
Thanks!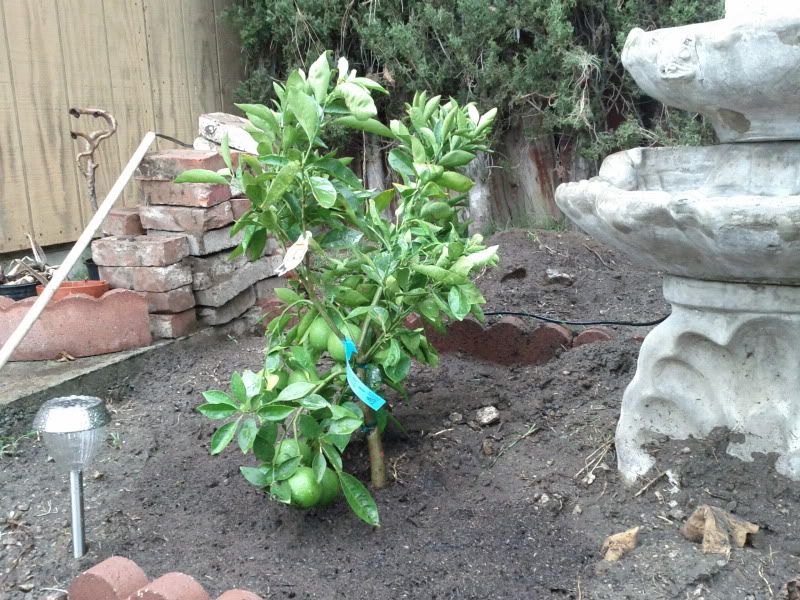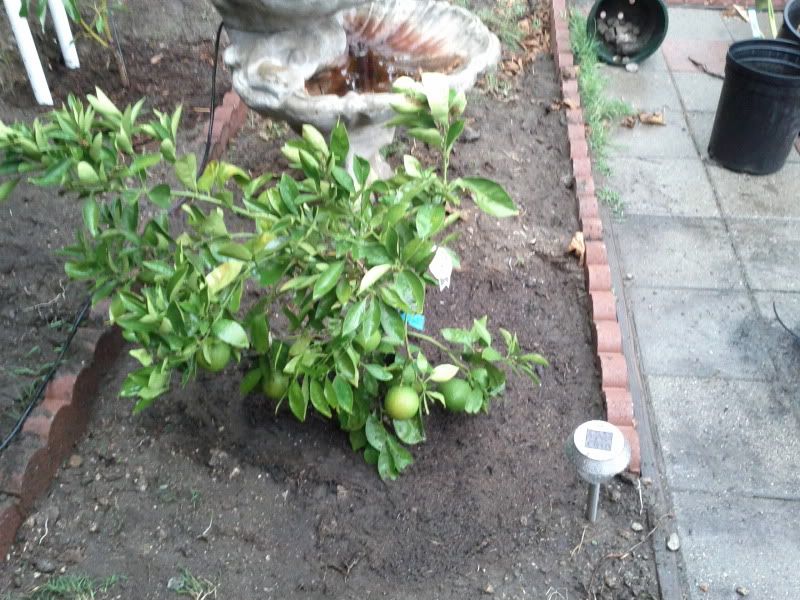 -Sean