Are my dahlias still viable? Dog got to them...
i have been a member for years (over in potager gardens and houseplants), but am totally new to dahlias and I, for the first time, attempted to store some dahlia tubers this year. i stored them in moist sand in a cardboard box. over the winter we got a puppy, (bull mastiff) who thought the dahlia would be nice chew toy for her play with. I managed to get the tuber away from her quickly, but now i am wondering if it is still viable. I'm not too sure what eyes would look like forming on the tuber, but i can't see anything that looks like them. i am hoping for some of you, who are smarter than me, to help me out.
here is one of the roots. and a close up of the crown. they stayed nice and plump like this all winter, but you can see the teeth marks on them still.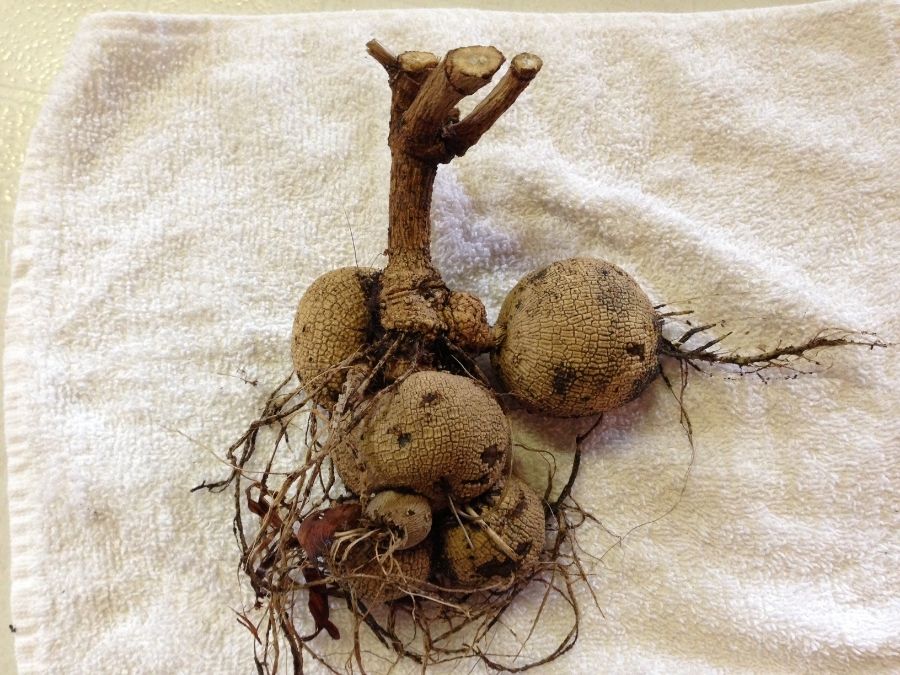 thanks!!