Ellie, you inspired me........:)
tweetypye
(z8/sc AL)
March 15, 2007
So out I went before the rains set in, to make some photos of what's blooming in my garden. ;o)
An early blooming azalea.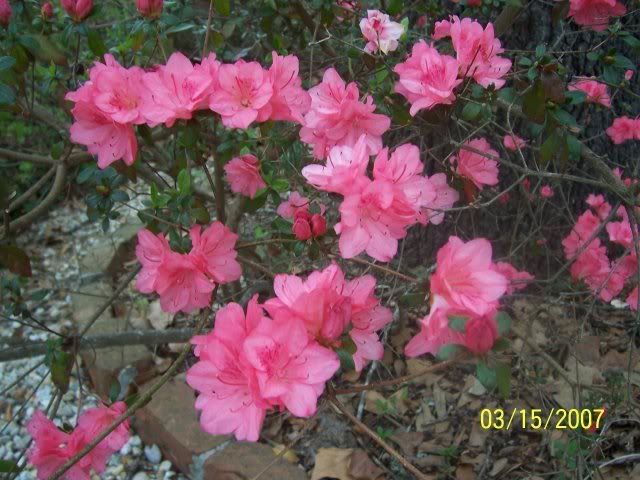 Ice King daffodil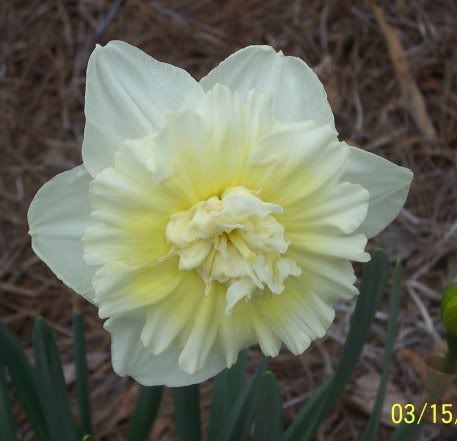 Blonde Beauty daffodil (of course I had to have this one, since I'm a natural blonde...lol)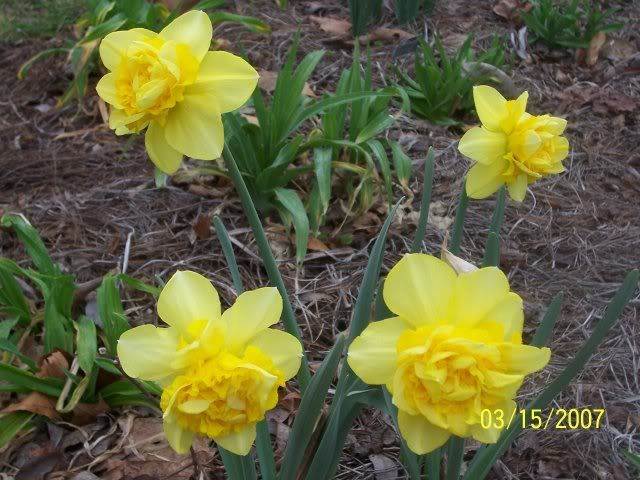 Very first iris to open this spring.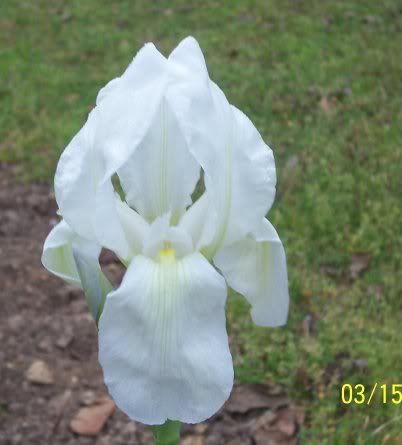 Red and white camelia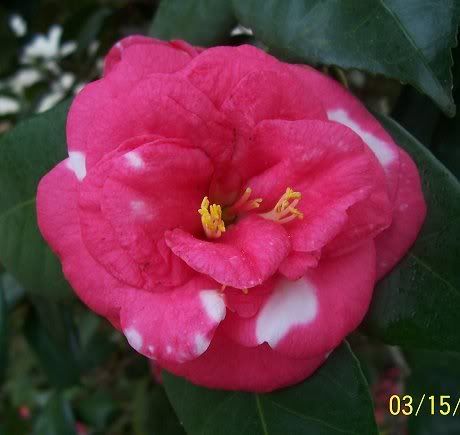 Pink and white camelia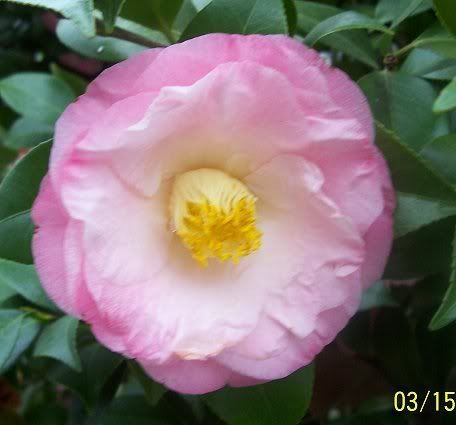 Red camelia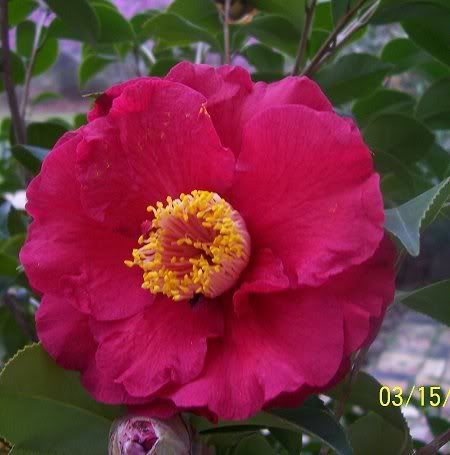 Pansies and my cocker, Angel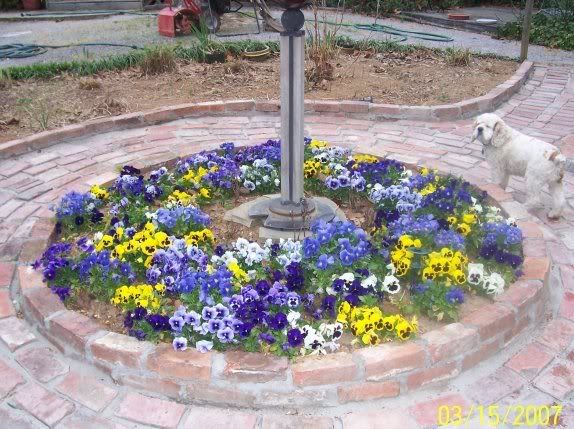 One of my many redbud trees.

Saucer magnolia (a mother's day gift from one of my daughters several years ago)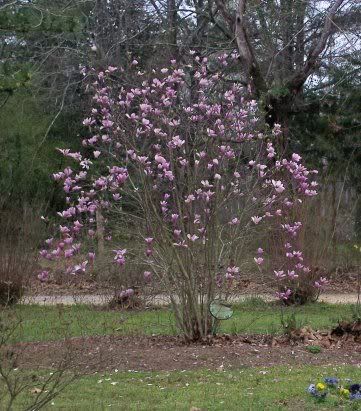 Hope you enjoyed your walk through my gardens this morning... ;o)
Jan