Cedar Apple Rust on my Juniperus Virginiana
GardenGuyZone6a
(6a)
April 20, 2012
Hey again.
I have a Juniperus Virginiana (see previous thread in Tree Forum: Can anyone ID this tree? (photos included)), I found what I think is called Cedar Apple Rust (Gymnosporangium juniperi-virginianae) on one branch only.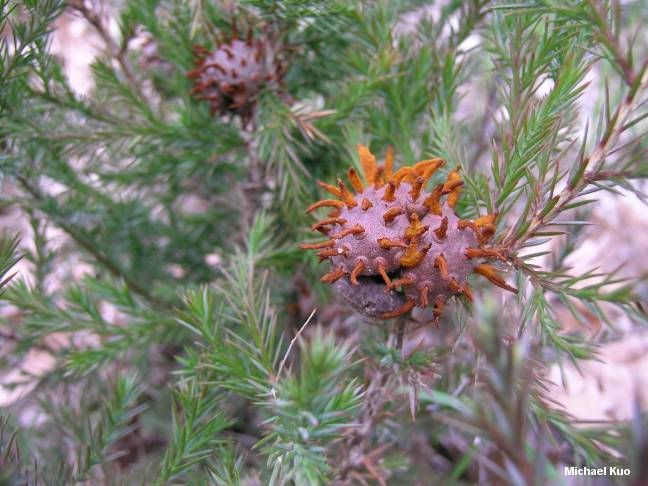 I do not see it anywhere else.
After doing a little research, I found it will look like this soon: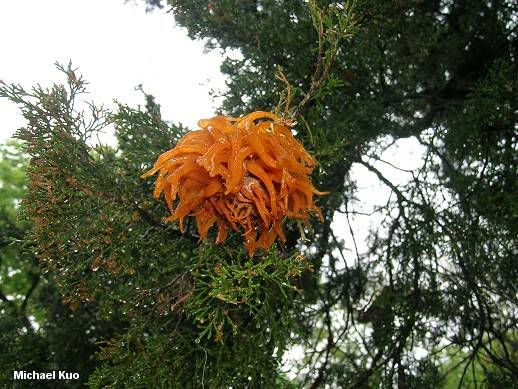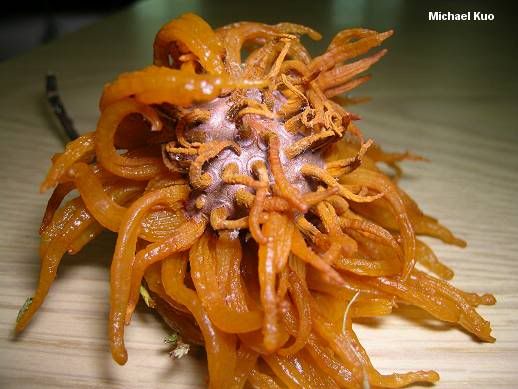 Needless to say, this is alarming to a novice. I've never seen it before.
Should I be freaking out and spraying my tree with a fungicide?
Anyone have experience with this before?