Spring Progresses in Atlanta
girlgroupgirl
(8 ATL)
April 19, 2010
This is a follow up to the last thread, and an addendum to my interaction with Flower Lady (which is funny, because in my neighborhood I am known as the Flower Lady by name! Everyone calls me that!) I'm trying to be patient with the progress of the whole property, and enjoy the garden as it is now. It has not been this nice in many years. Everything struggled in drought, and now is filling out nicely. That means having to tame a few things too (anyone know how to get rid of the perennial sweet peas I grew from seed so many years ago, which never flower and take over the universe as I know it?
On with the show!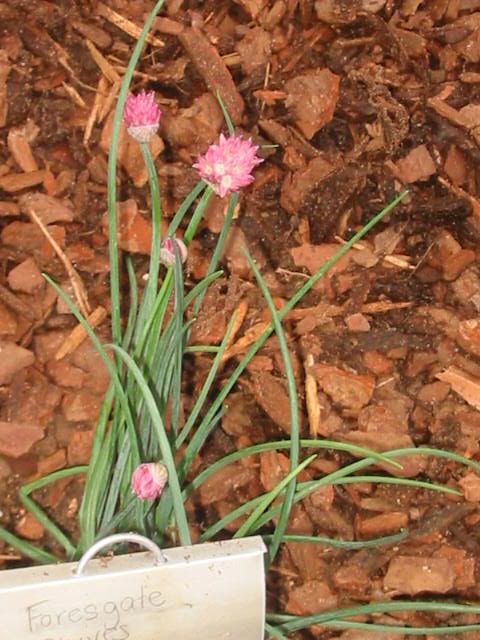 I wanted these pink chives so badly and several times I tried from "seed" only to find out that the man growing them here finds them to be sterile. But now I have them! Here's proof!!!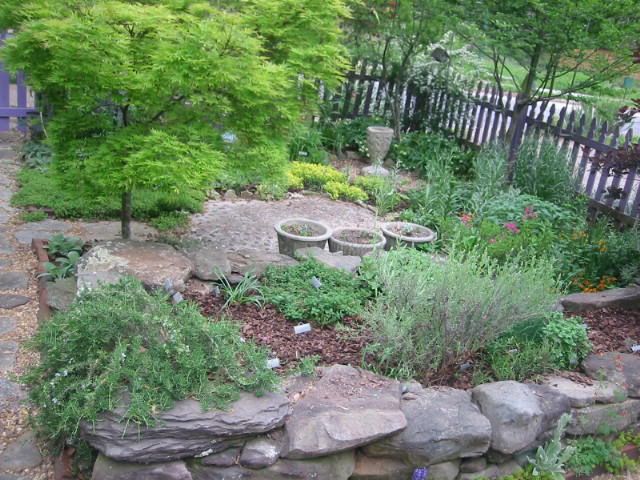 The herb bed was renovated today. I finally found a pink rosemary at a good size. Hopefully it will survive!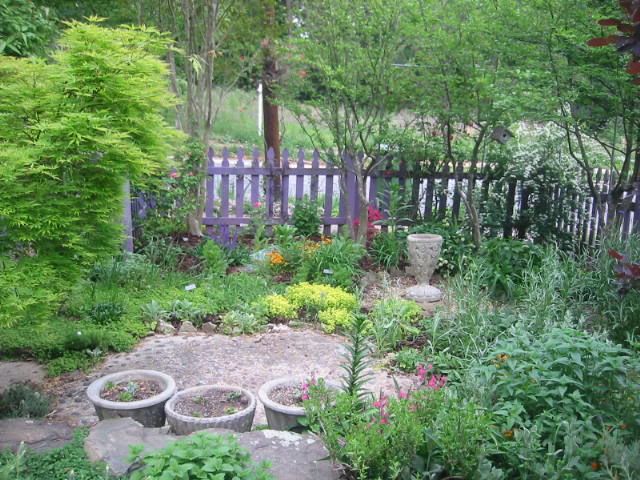 Main cottage garden: needs more purple/burgundy foliage! Needs to have three cement containers filled with something that is absolutely drought proof and will survive when I forget to water. Which is always.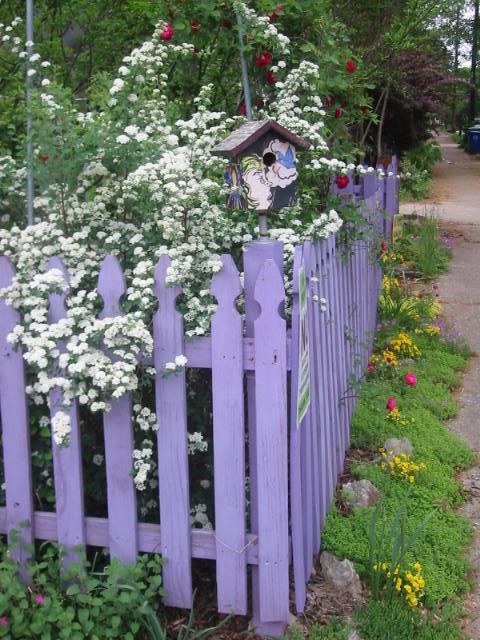 Gifted spirea and gifted rose. Both through Gardenweb!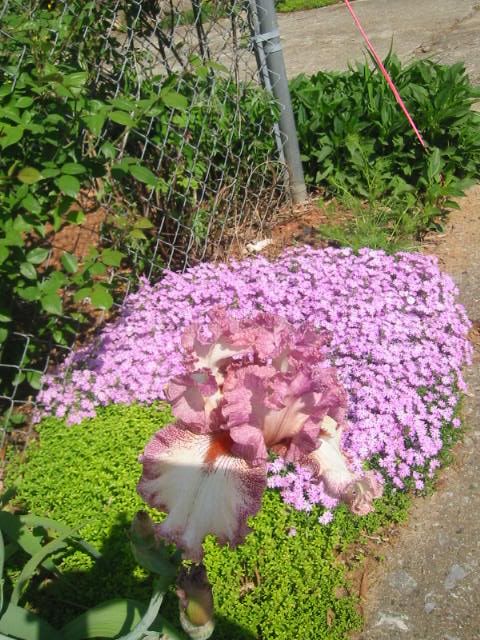 I am so pleased that this (again, gifted via gardenweb) iris and phlox look so great together! When i move the iris (has a habit not so great for the sidewalk), I'll move some phlox too!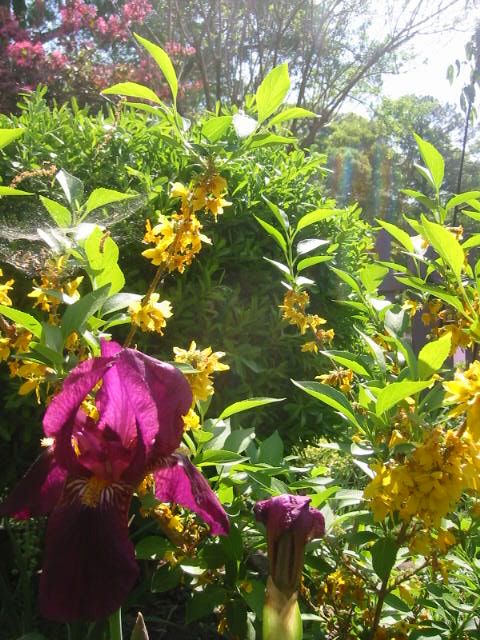 I never buy iris. Here's a dwarf plum iris with yellow falls from a GW trade. I love how it looks with the dwarf forsythia (from Bluestone) - the overlapping flower time is fleeting, but worth it!
Betsy Boo iris (again, from a GW trade!!!) and the original pink flamingo from my friend Dirk. What a match!
Happiness is a white iris blooming with red columbine in the red/white/blue garden. Right now there are no blues, but plenty of red and whites. I need some blue columbines!