Help With Dahlia Diagnosis
This is my first season growing Dahlias. I am near Seattle Washington. Growing them in 18x18inch pots.
I gave them some bone meal and bulb food at planting time. I have a couple other plants that are wilting from the recent heat, but nothing this bad. Most of my other plants are doing quite well.
This one seems to be a little droopy. I am not sure if it is over watering, under watering, a virus, fungus, or something else.
I belive it is a combination of under watering and a mosaic virus. In the evening it is still kind of sad compared to the others, but not nearly as wilted.
Any suggestions or help would be greatly appreciated.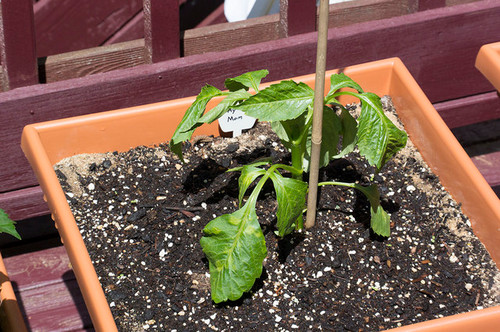 This post was edited by DSLRGardner on Thu, Jun 6, 13 at 0:40