My husband's hobby - pics
laurelin
(z5a/4b Upstate NY)
September 19, 2007
I know I've mentioned my husband's avocation as a musician, and his interest in owning a pipe organ someday. Well, we don't have an instrument yet, but I have to brag on my DH a bit. He had his first solo recital last weekend, at the Palatine Church in St. Johnsville, NY. About 75 people came to hear him play in a wonderful little historic church. The church building is pre-Revolutionary (built in 1770), and the organ is from the 1970s, built to go with the church. (The original organ was not maintained and long ago disintegrated - a crying shame). Here are some pics: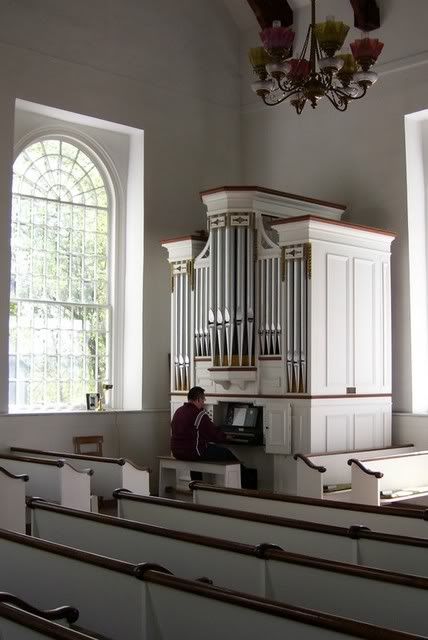 This is from the day before the concert.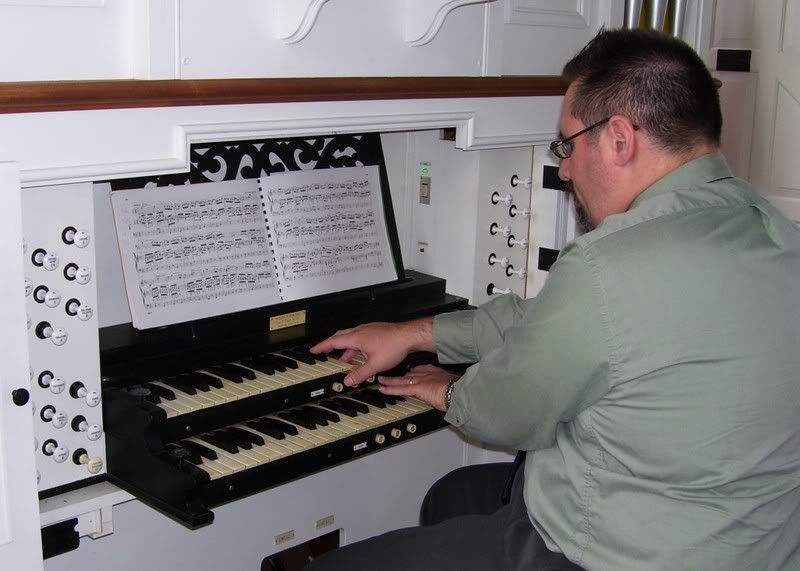 This is Sean practicing right before the concert. The console slides back into the case of the organ, and the doors fold over and lock.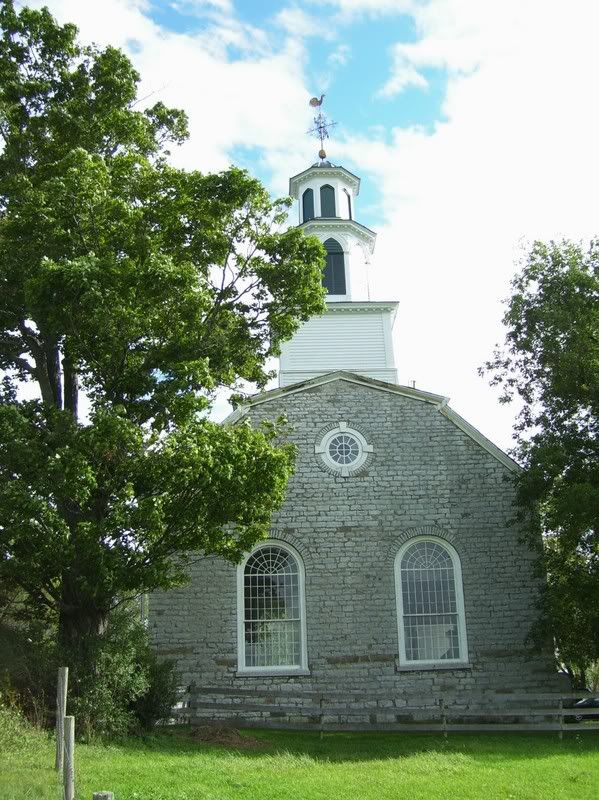 This is the church, facing the steeple. The old building sits on a rise overlooking the Mohawk River valley. It's surrounded by a few houses, and a working dairy farm.

I love the steeple on this church, and the weather was gorgeous. We had a wonderful weekend. My parents kept the kids, and we stayed at a B&B nearby. Sweet!
Laurel