very stupid qustion~ ID please
Lamora
(4)
November 24, 2012
Hi everyone. I know some differences in a True Christmas Cactus and an Easter Cactus~~ I think. They look so much alike, for me it is hard to tell.
Can someone please let me know what this is? I think it is a EC, someone told me it is a CC.. and I could not tell this person what the difference between the 2 is.
I've read the links and looked and tried to understand, only thing I can think of is the segments of a CC are somewhat thinner than a EC, and the starts on top, start out differently. And the flowers are different. But at this stage, it is hard to compare.
Please help me to understand the differences? I still think it is an EC. It was given to me almost to the point of dead, so I am pretty proud of the way it is coming out of it, but would love a proper ID for her. Or am I way off base and it is a totally different kind of cactus~~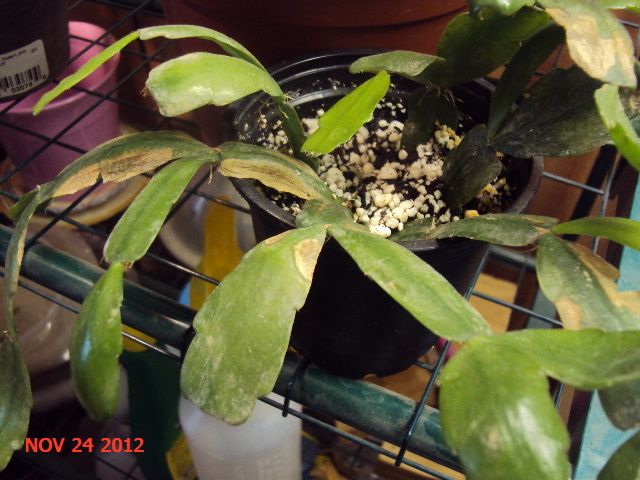 Thank you in advance...
Marjie~~ wanting to get it right. :)