'I'm so excited'
cats39
(z5 Upstate NY)
July 20, 2007
Hi All!
Do you by chance remember the Pointer SisterÂs release of, "IÂm So Excited" in 1982?
The Lyrics went "IÂm so excited (and the next line is) And I just canÂt hide it!"
Well 25 years later that excitement still exists, but IÂve taken it to a higher level, and the reason for this post. "I just canÂt hide my excitement". This was the first time I took a crack at a "Dinner Plate" and IÂm really excited.. We were away and when we got home that evening this is what I was greeted to. I didnÂt realize the flash wasnÂt on, so the pictures came out a little washed out.
But I did get a few others under more natural lighting conditions.
ItÂs a Kelvin Floodlight.
The full bloom was just over 9"
As you can see I went primarily with yellows in this area. Sorry about the lack of color.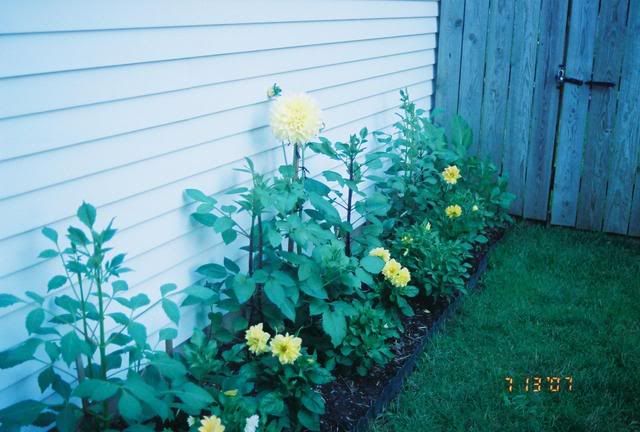 Is this a freak or what? The first time IÂve ever had a double colored Dahlia. It was a tuber from last years plant that I started from seed.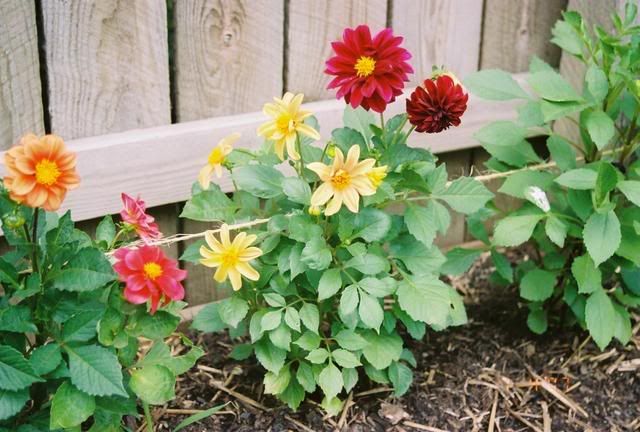 This was kinda one of my pride and Joy ones. I was checking out my tubers just before Christmas and I found a couple ready for the compost pile. For some reason I took this tuber and the following one, spritzed with water, placed in plastic grocer bag and on the 29th of Dec. Saw some root structure and placed in a soil medium. These were the results.
Their both mixed boarder Dahlias from last years seed
Same as above different angle: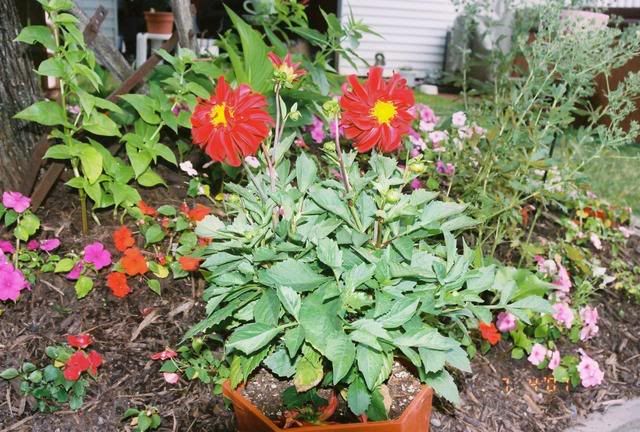 This photo is a little washed out because of the bright sun and not on right setting. IÂm picking up some prints this afternoon that will I hope show this Dahlia in a much better frame of lighting.
This plant was given to me last year by my brother Joe. Don't have a name so I call it Joe's Mauve. I sure hope the other prints comeout good as this one is really a beauty. Although all Dahlias are Beauties.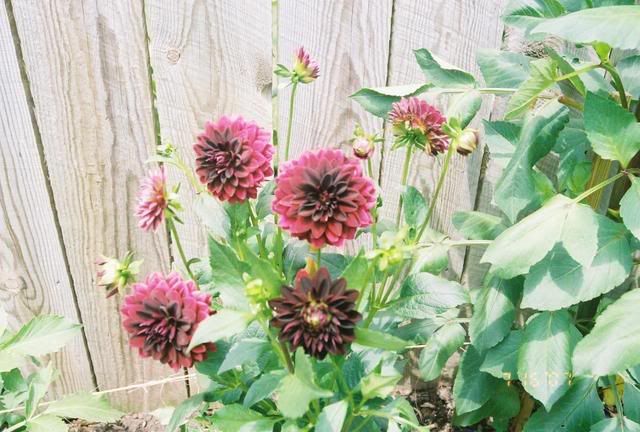 IÂll post up in a few days.
I hope you enjoy.
Jim