Larix / Pseudolarix gallery, 2011
firefightergardener
(7/8)
April 29, 2011
I wanted to add a few photos this year because they look sooo interesting in early Spring. Few plants get more questions in my garden then Larix.
Larix kaempferi 'Pendula'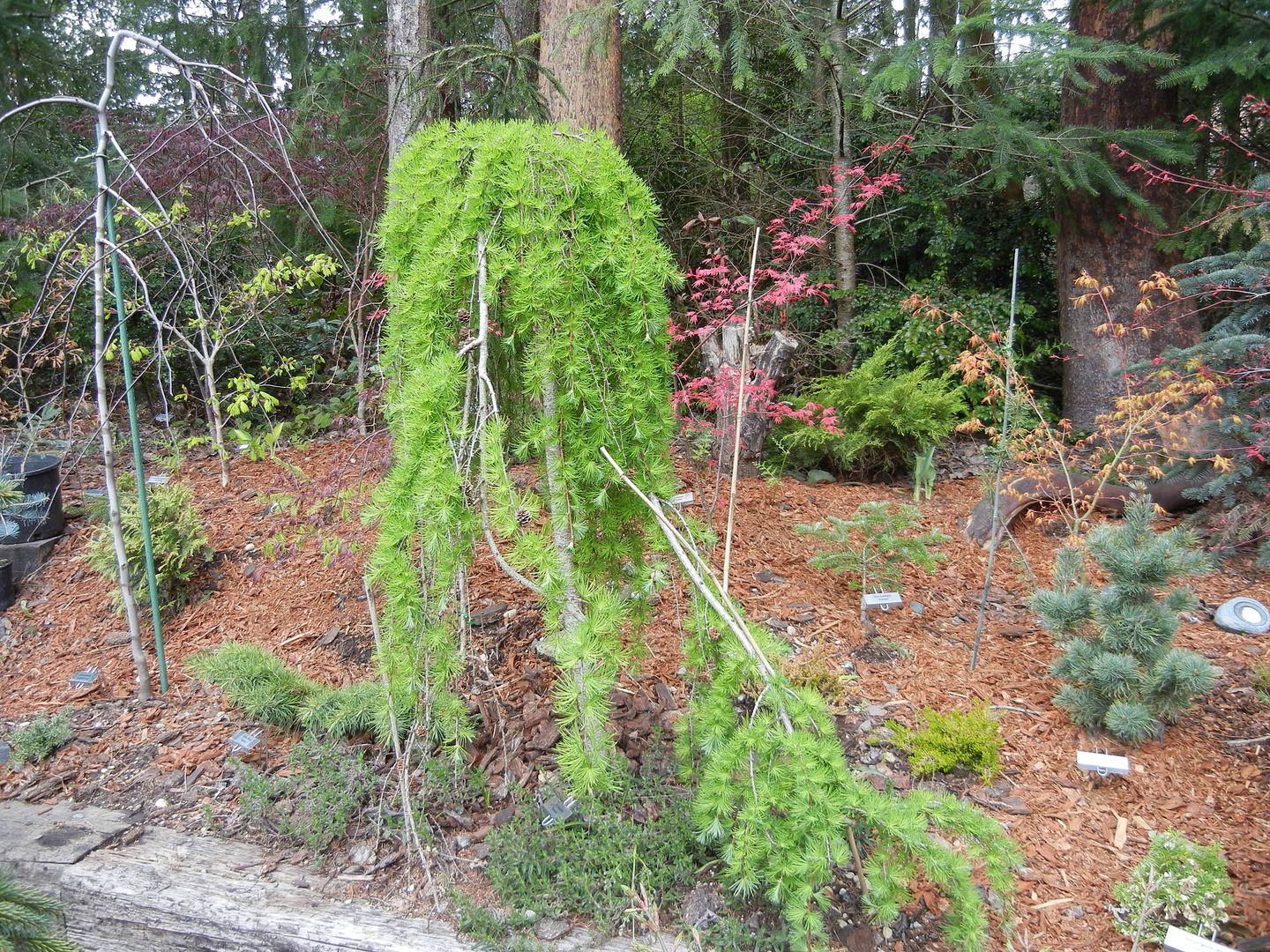 Larix kaempferi 'Diane'. Strange and contorted, this great cultivar so far is very happy in this large pot and this also allows you to get up close an enjoy the wild foliage.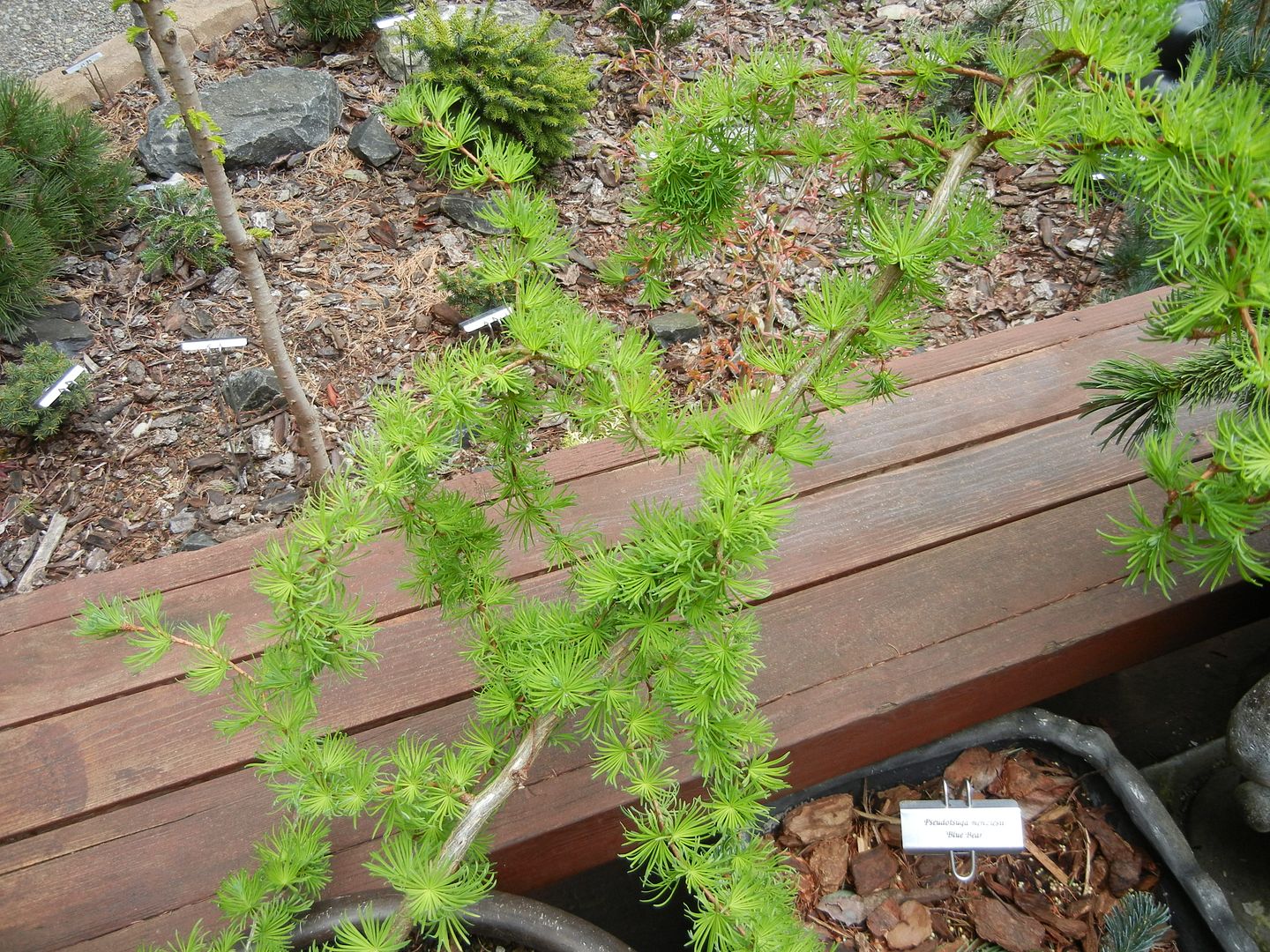 Larix kaempferi 'Wolterdingen'. One of the most established plant in my gardens, this plant grew prodigiously the first two years and has now really slowed down, maybe 2-4" a year. I've planted clematis beneath it because I always find it wonderful to have a conifer blooming a few times a year.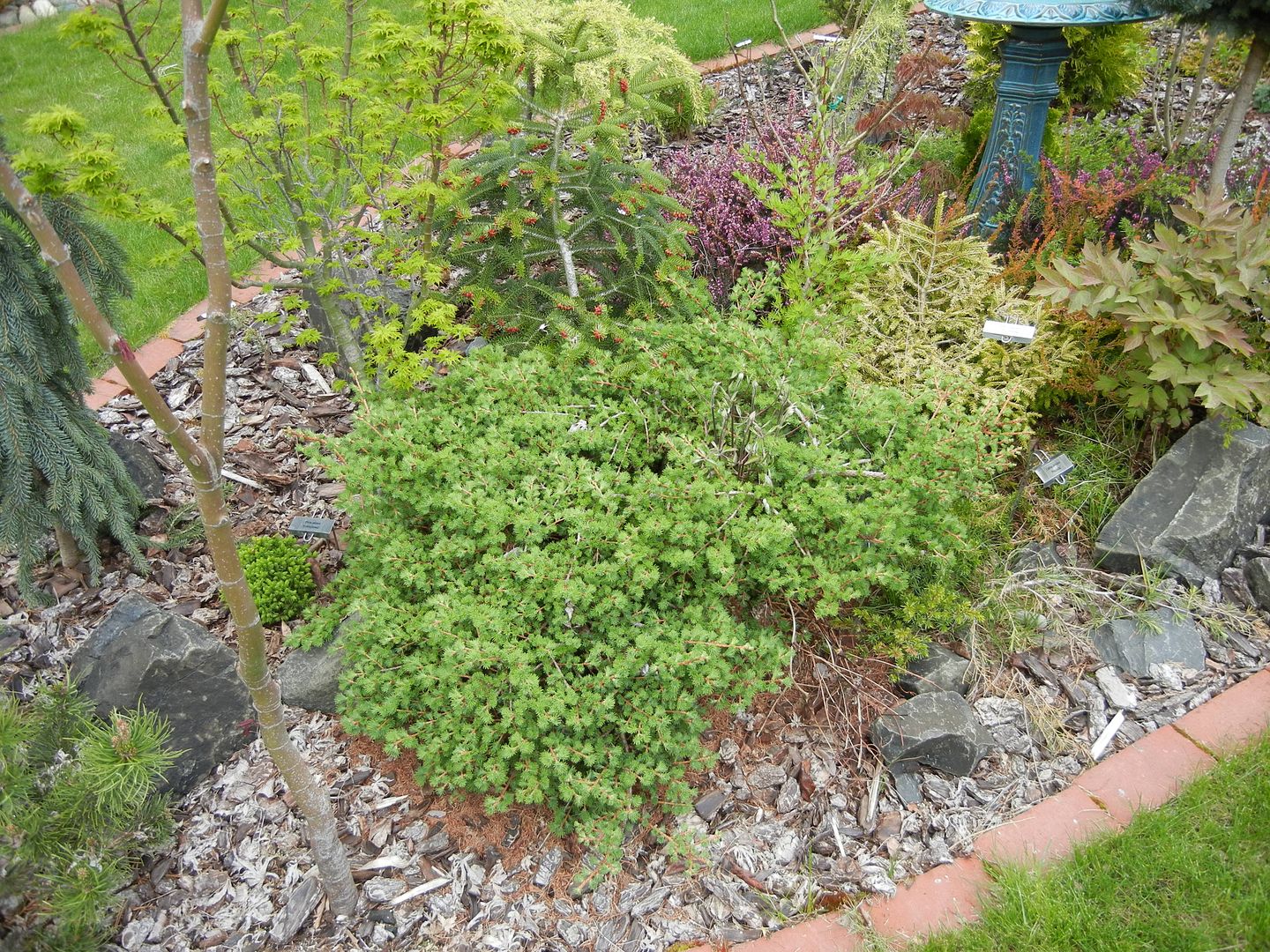 Last years gallery linked below.
-Will
Here is a link that might be useful: Larix/Pseudolarix gallery, 2010