New additions
maple_grove_gw
April 16, 2012
Yesterday I finished potting up some new additions:
All were potted up from band pots. A new approach to my conifer obsession involves buying small plants and growing them on in pots for several years. This works for several reasons. It allows me to expand the collection faster. It's easier to fix root issues at this stage before they get too out of control. Also, I have temporarily run out of bed space. I think I planted 3 plants in beds this year to replace others that had died. I plan to create new beds in the backyard, as some of you are doing now; I foresee having the resources to do this in around 2015. Until then, these guys can take their time to grow up.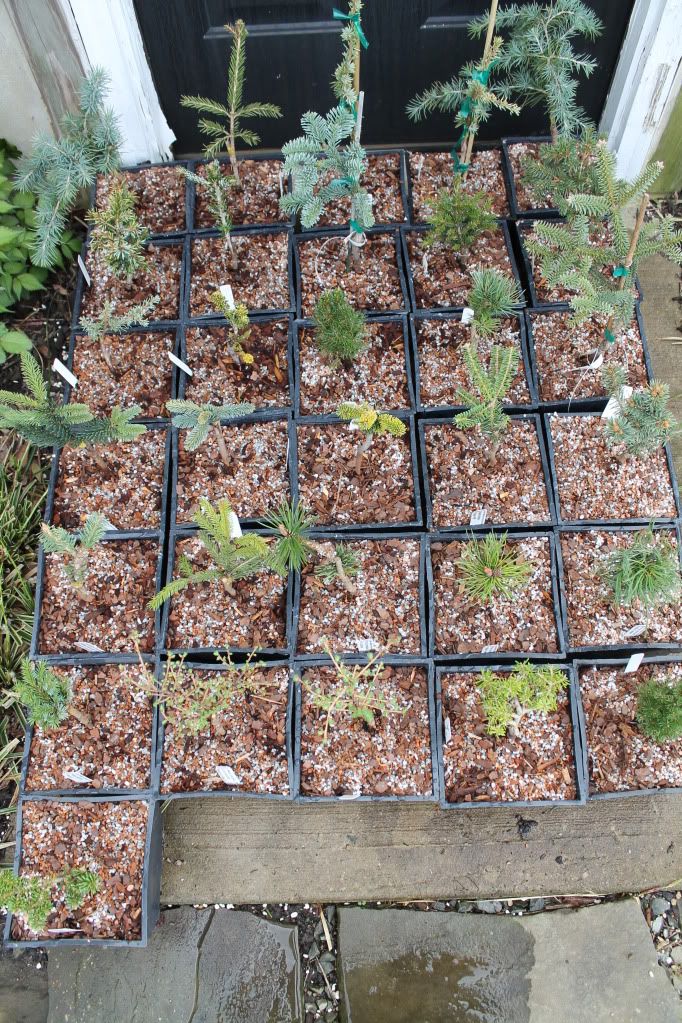 Close-up: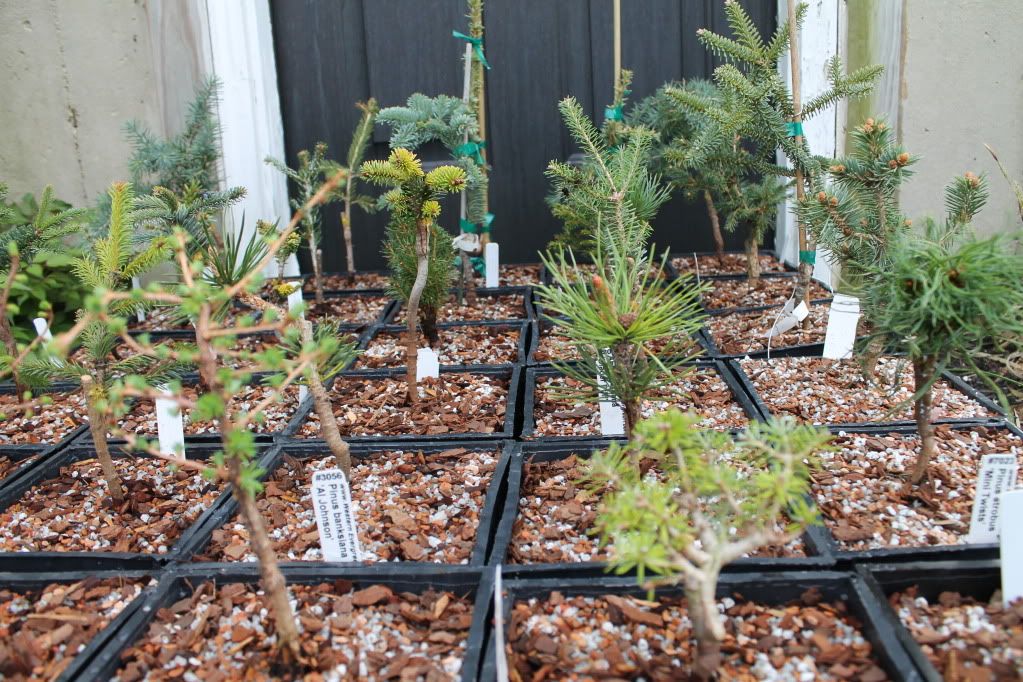 I did get one (somewhat) larger plant as well. Here's Picea omorika 'de Ruyter', from a 3 gallon pot.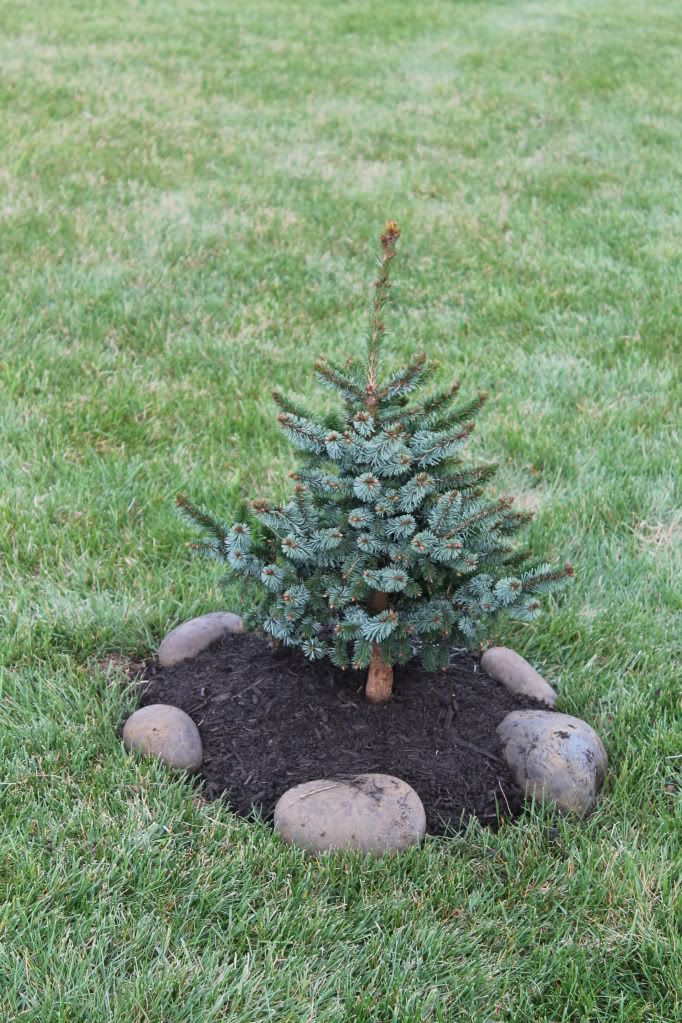 -Alex