Some Dahlias from our Gardens & Shows
plantlady2008
August 22, 2008
Wyn's Bewitched-- AA SC Purple
Edna C-- A FD Y
A row of Wyn's Farmer John AA ID Blend- White/Yellow/Lav.
Wyn's Moonlight Sonata B ID Blend- Orange/Yellow/Dk Pink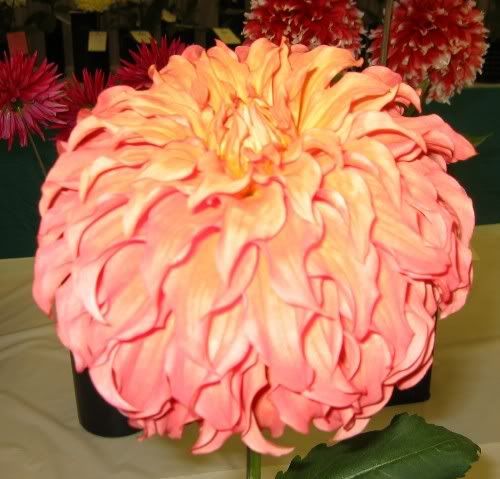 A bunch of Zorro- AA ID Dk Red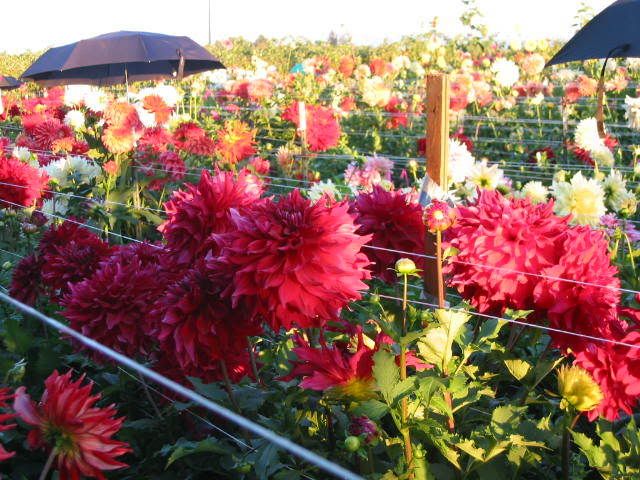 Bonaventure- AA FD Bronze
Trengrove Millenium- B FD Yellow
Hillcrest Kismet- B FD Pink (this is classifiet B in the Pacific NW & BB everywhere else)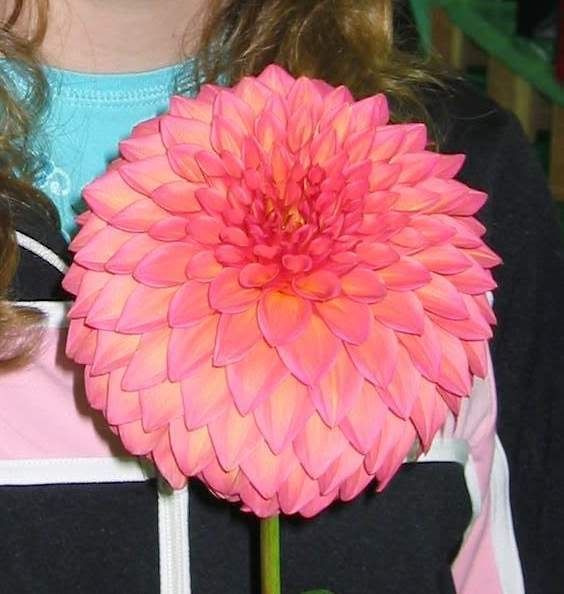 Jewell Huston-- AA SC Lt Blend Pink/Yellow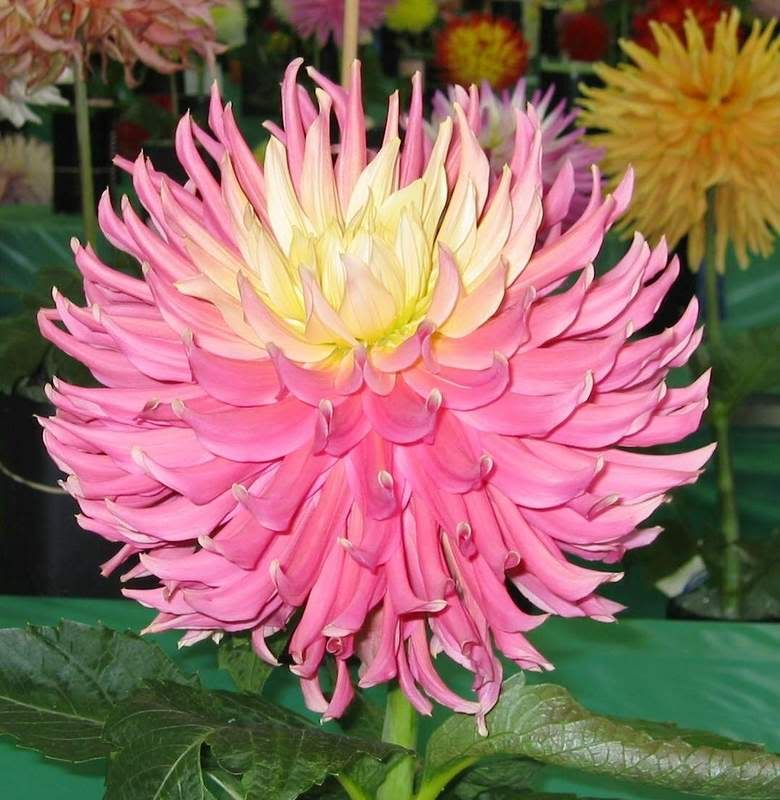 We called this seedling "Fairy Dust" because there was a sheen of "Fairy Dust" on teh petals
And just for fun- an arrangement I did a couple of years ago for a show. It's title was EEEKK!! & the Bones Brothers. The dahlia is Wyn's Eeekk!!