A Few Almost Fall pictures
Most of the garden is winding down. Mums are beginning and the grasses are bloomed out beautifully, one native aster is open, a few phlox still straggling along, and some annuals are still looking quite good.
It seems I have never really noticed the pinkish cloud effect of the perillas in full bloom.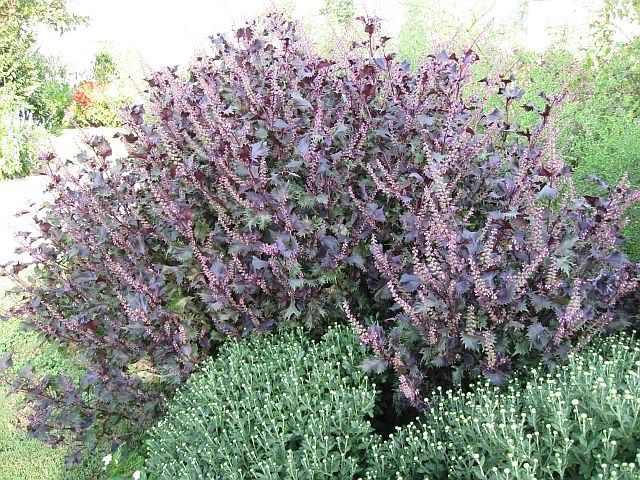 This clump is behind lavender mums which I hope will open before the perillas bite the dust.
I almost forgot the sedums. This is Matrona next to eragrostis 'Wind Dancer'.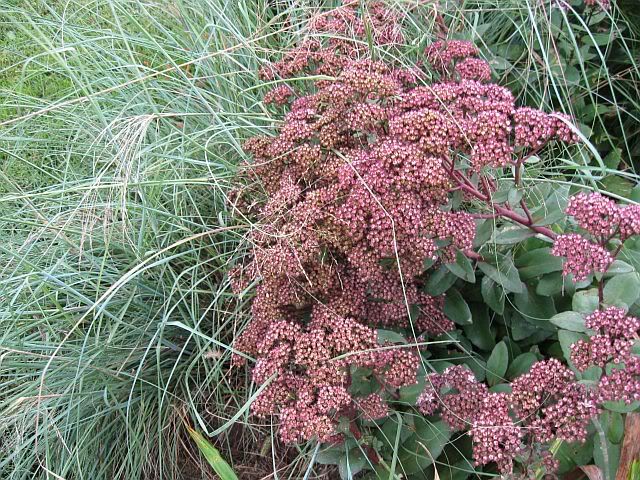 and last the red mum that is in the new planting with Grace smoke tree. It is actually a much darker red than this sunny shot..