What to do with this? Sport of Riverdance
Poochella
(7 WA)
September 11, 2006
Here's a normal red Riverdance anemone from 2005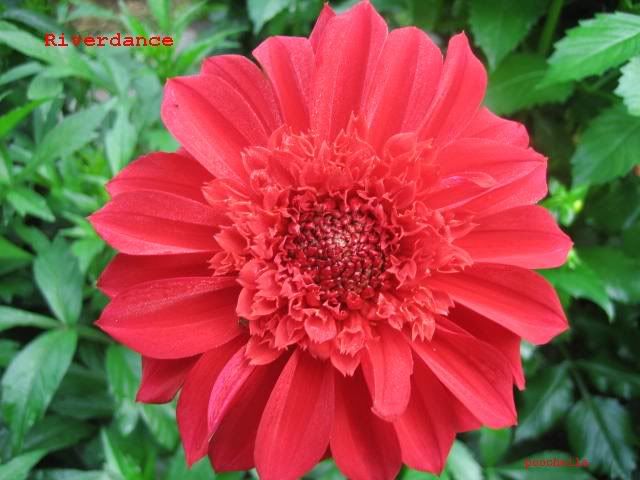 And here is what I found on a Riverdance plant this year. Just a few specks of red, one thin red stripe on the yellow version.
Blurry version of the yellow blossom showing the red stripe.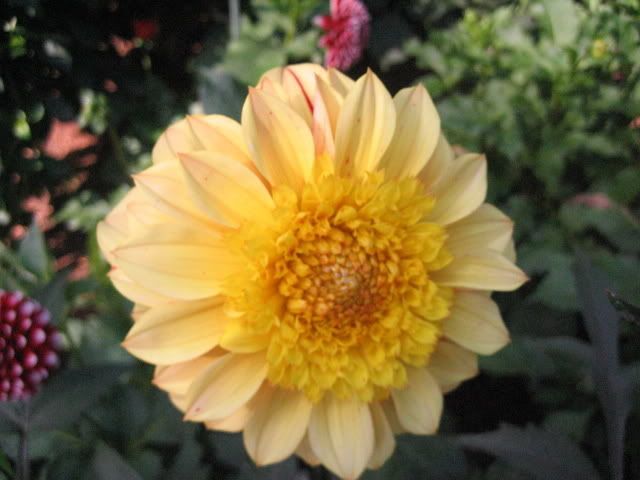 The plant with both reds and the yellow version growing.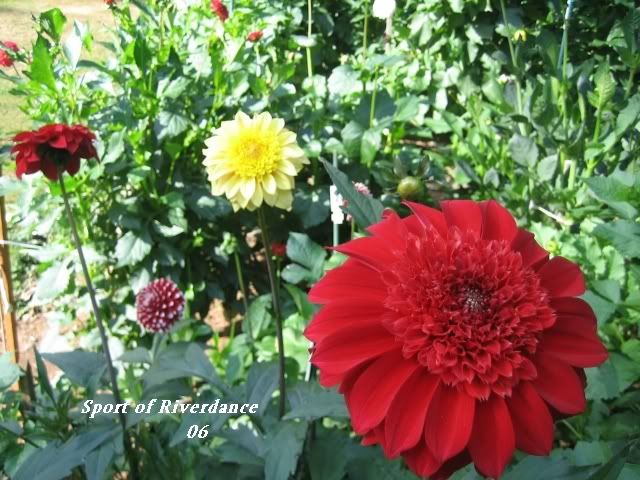 My question is: can I do anything with the seeds off the yellow blossom, or cuttings off that branch to try and propagate that color? How would I go about taking a cutting off a mature branch?