Pictures of Whatcom Dahlia Society Show
plantlady2008
September 8, 2008
The Whatcom County Dahlia Society had it's show this weekend. Our daughter entered her first show & a new generation was addicted! Here she is with her entries.
She did an arrangement with Wyn's Eeekk!! & got a first place on it!
here she is with Walt & her entries. She got a bunch of blues, a couple of reds & 2 Best of Types on her entreis. Not bad for a novice in her first show.
We won the Bob Simon trophy with Taum Sauk- it's for the best Bob Simon origination in the show. On the right of the picture - the 2 yellow dahlias are 2 of our seedlings & the bronze dahlia is a Bob Simon introduction called Bonaventure.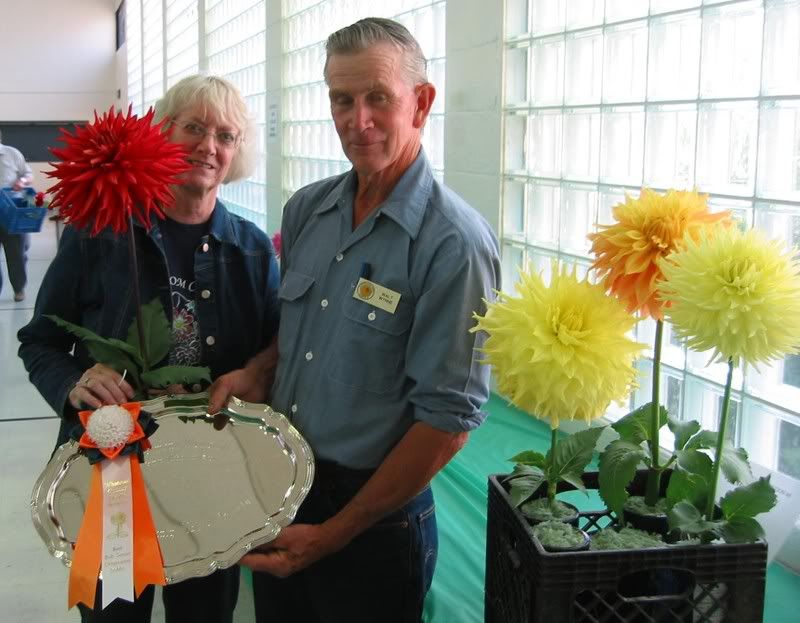 This was an entry of Clyde's Choice by Paul & Cheryl Howard. They won Best Triple AA - these were HUGE!!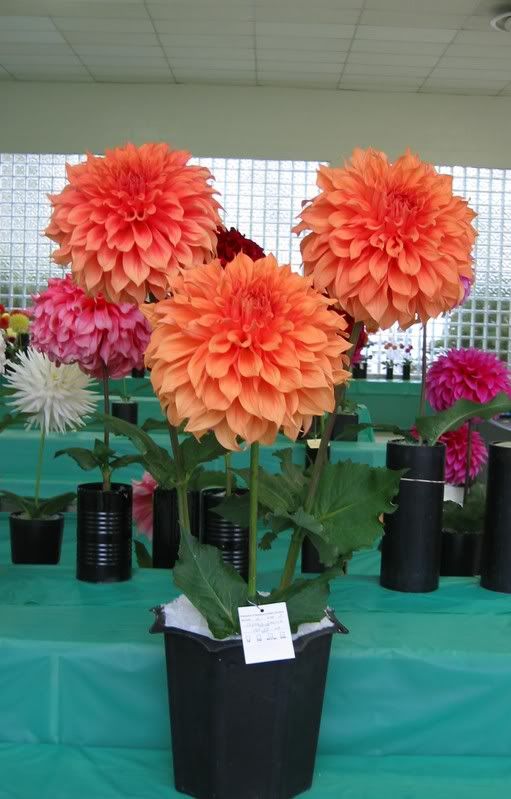 This is just a few of the dahlias on the AA table. This was when we first started entering - by the time the show started there was lots more entries on the table.
Our seedling Wyn's Sleepyhead won a Best of Type & a first in both the single entry & triple entry. Last weekend at Vancouver it was on the head table as Best A triple in show.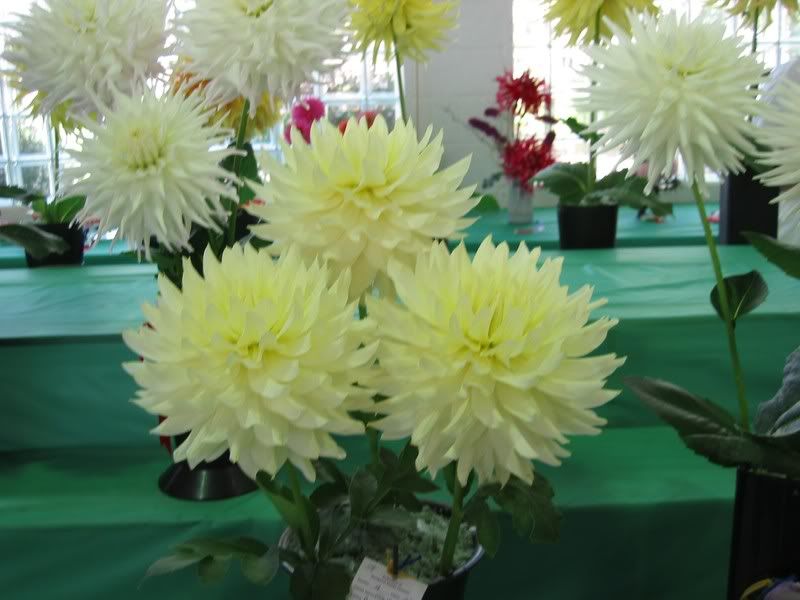 And finally- until I can upload a few more pictures from the show-- these are some of the ones that we left at home- I did an arrangement for the table - clockwise from the left-- Wyn's Feisty Freda, two Wyn's Farmer John, Wyn's Moonlight Sonata, one of our seedlings & Wyn's Highlighter.