Is this Rhipsalis??
gramadea
(z5 central MI)
November 26, 2012
Hi everyone. I have another plant that I can't seem to ID.
I have been told conflicting things so of course had to come to this forum for the answer:o))
First guess was pencil cactus (Euphorbia)
Second guess was mistletoe cactus (Rhipsalis cassutha)
What do you all think? Thanks.
Here is a photo of the whole plant, followed by close ups of the lower section and upper section.


This is a close up of the lower part of the plant..the branches are ribbed and have spines. The original cutting looked like this when I got it. Some of this growth is straight and some is a bit of a spiral.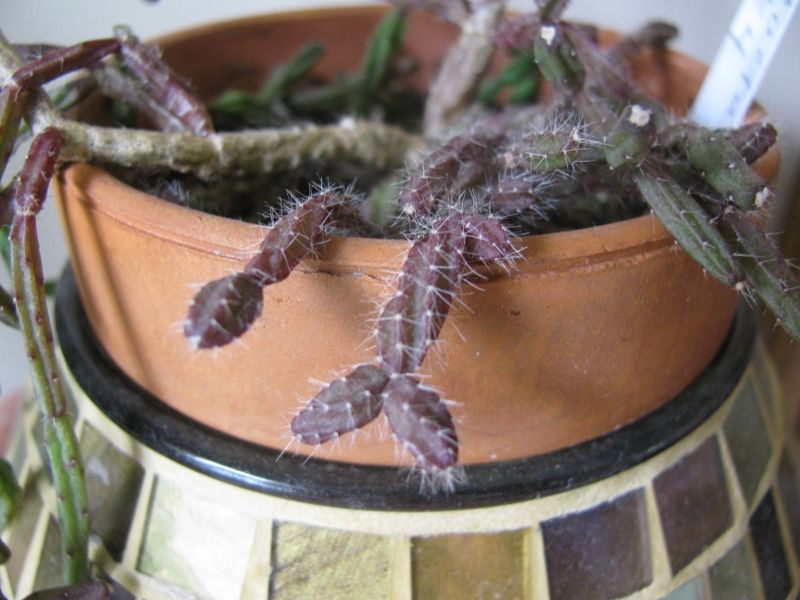 Here is what the upper portion looks like...smooth branches and no spines.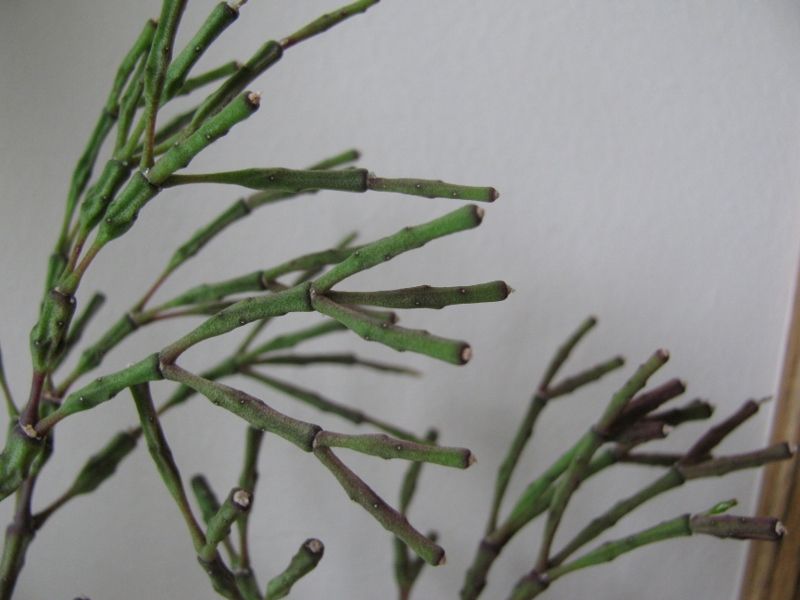 Sorry about how large these photos are, I can't seem to make them smaller. Anyway...any light you can shed on this ID will be greatly appreciated.
Dea