An update on my meyer lemon
krismast
(6 S.E. PA)
November 12, 2013
After my meyer lemon dropped all of its leaves last winter, and a good pruning, it has since filled back out nicely and is loaded with blooms. I have it in my sunroom and I can't wait for it to bloom! Sorry for the bad picture quality, I took them with my phone.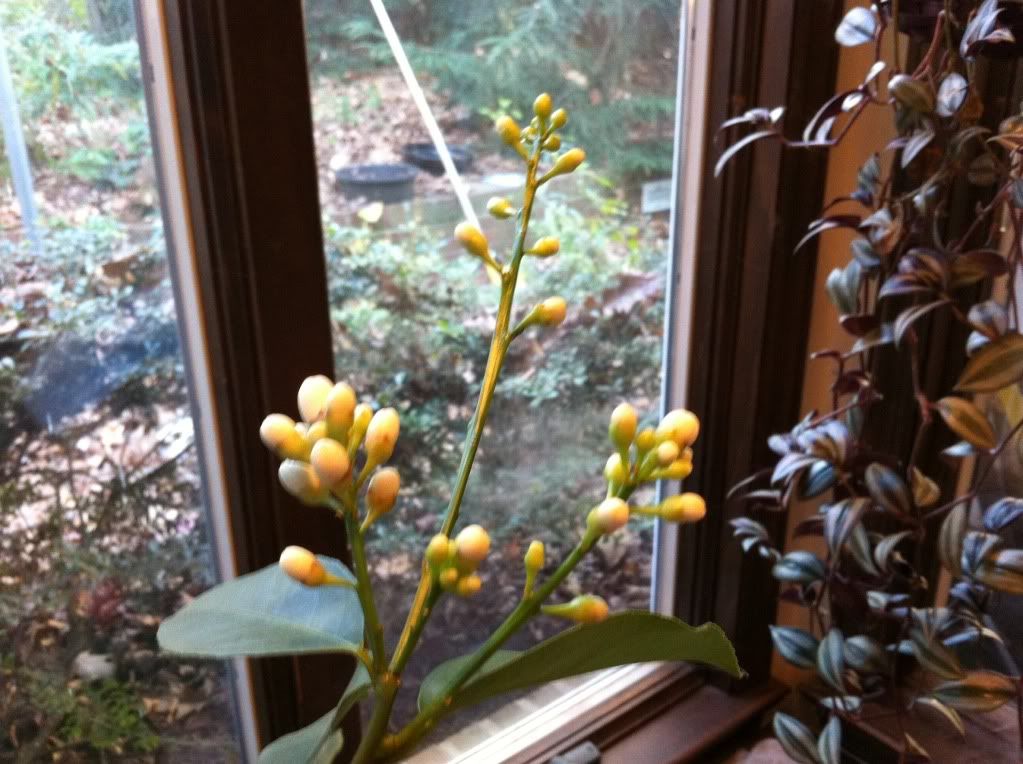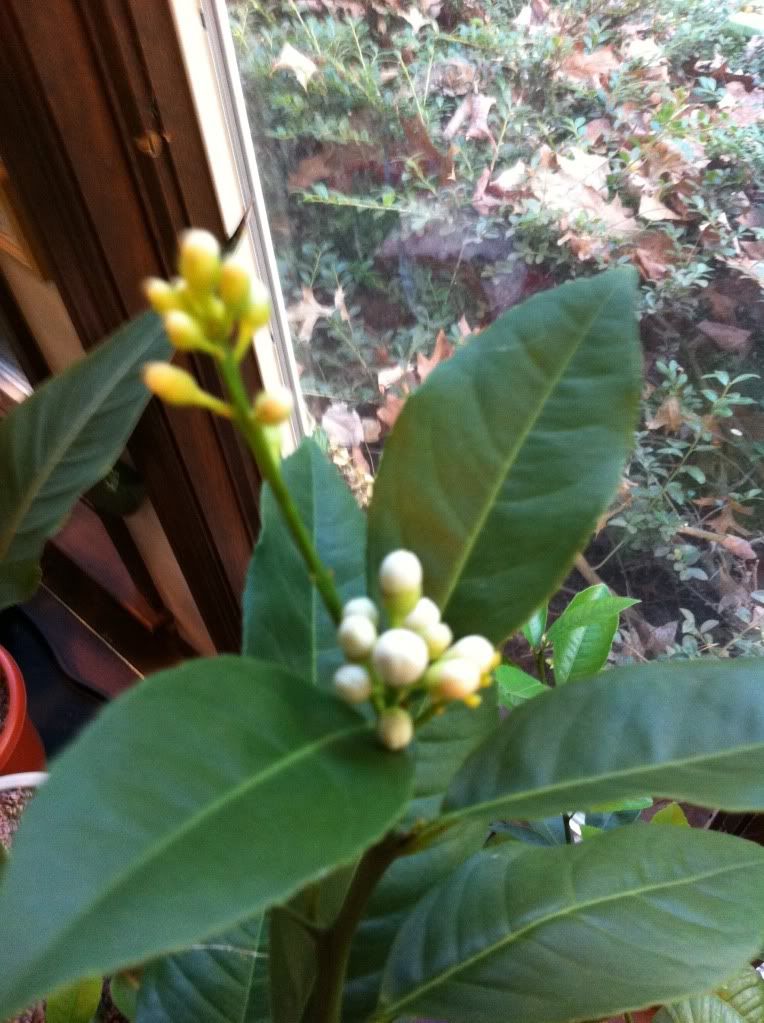 Speaking of citrus, yesterday I made some really good candied orange and lemon peels, to use in holiday baking. They are so delicious!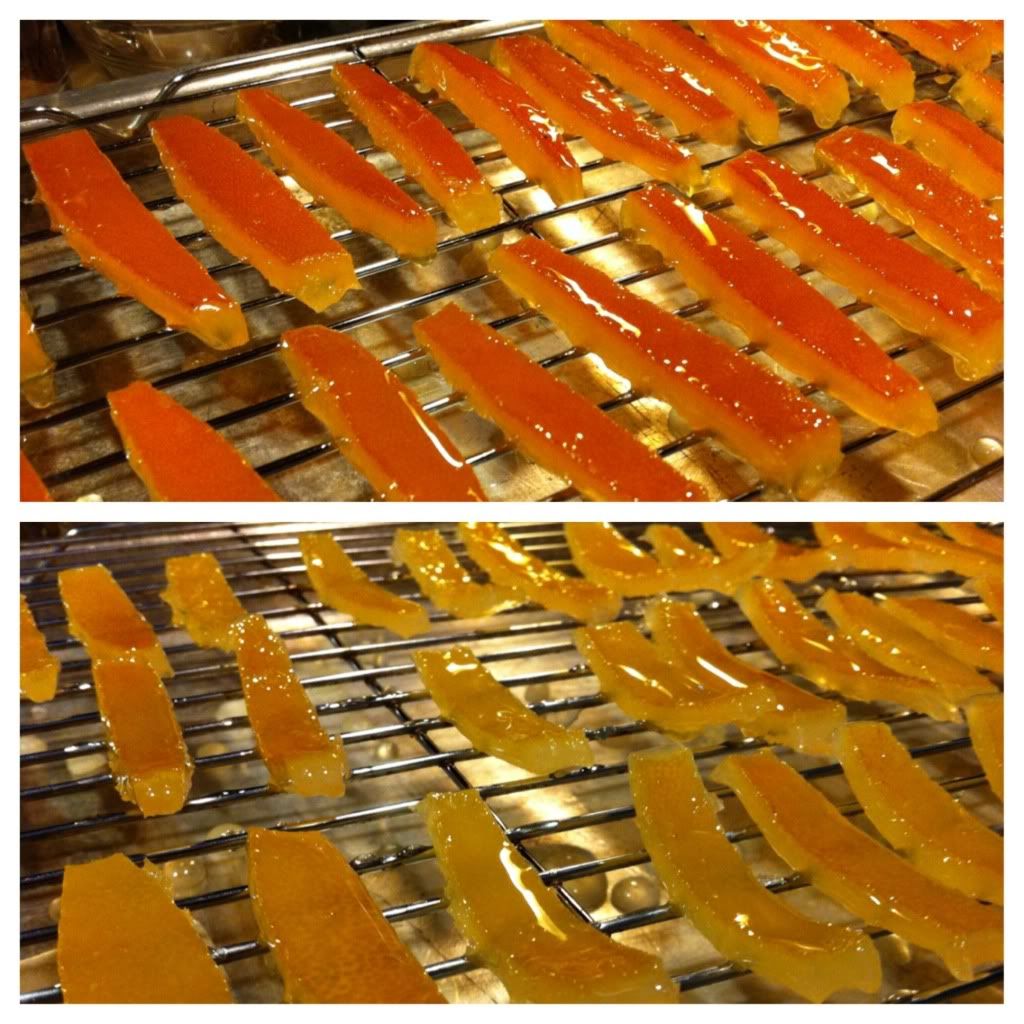 How are all the other northern citrus growers doing?
Kristopher