Okay Viking, you've got me going now...
j_nail
(5 Eastern WA)
September 29, 2008
I've always been the first to say "I'm no florist". But after perusing the forum lately I've been biting my nails at the temptation to try. Then I went out to take some pictures (now that my Dahlias are FINALLY blooming...) and there one of my poor blooms was, it's nice long stem just bent, head hanging low and begging for relief. So I thought I'd just cut it and put it in a vase, and before I knew it I had a fist full of flowers out of my garden and was slicing and dicing them all over the place in the kitchen. I must have made 5 trips out to the yard and through the house to find more vases! Before I knew it I had 2 arrangements I was pretty happy with and a third that was just okay (ran out of creative steam!). So here are the two nice ones!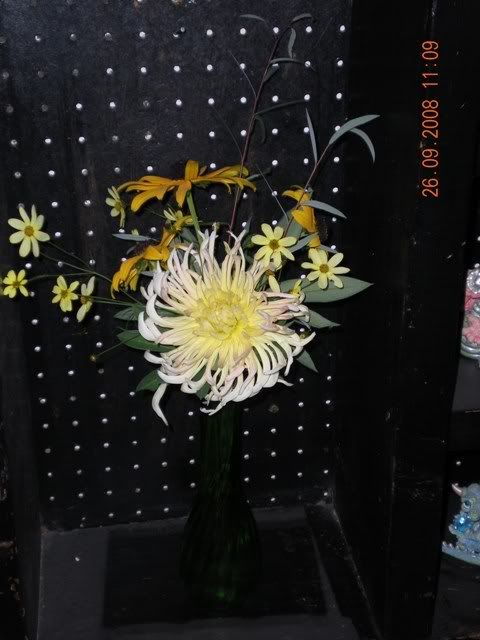 I also took a FOURTH arrangement in to the Nursery when I went to bust my hump for our big sale this weekend! I didn't get a chance to take pictures of it since it was an impulsive on my way out the door to work thing.