Went citrus pricing today....
greenman28 NorCal 7b/8a
November 27, 2010
Howdy!
It's raining like crazy up here, and I was feeling a bit of cabin-fever....so I went out citrusing.
Between the rain and the holiday deals at the malls, I pretty much had the whole nursery to myself.
No busy-body staff trying to help me buy something, either....
I'm starting to consider one of these variegated lemons, maybe a Kaffir or Rangpur lime, too.
Almost all the varieties that Four Winds has to offer can be found here for ~ $30.
Anyhow, I thought you might enjoy these shots.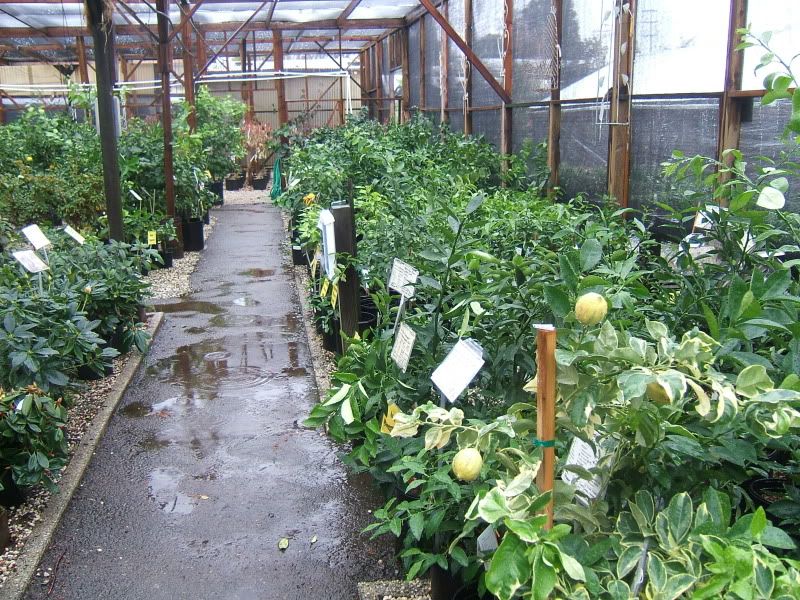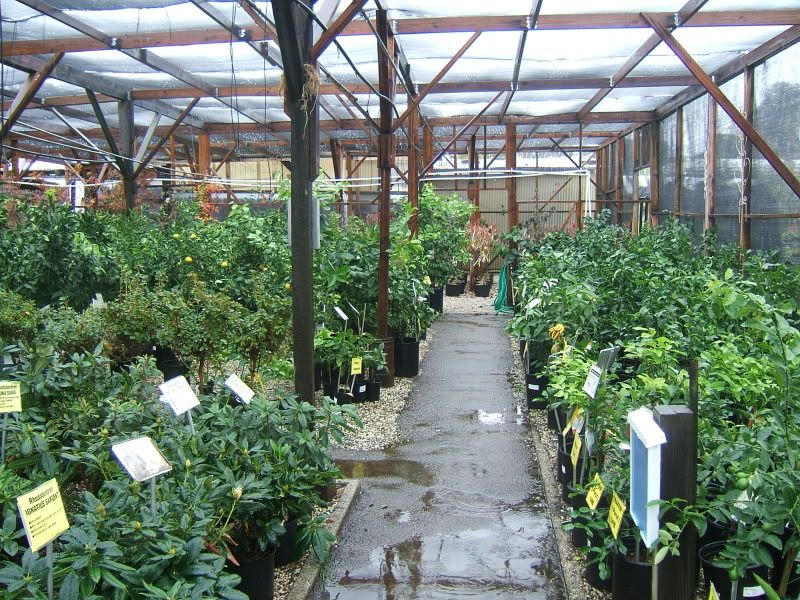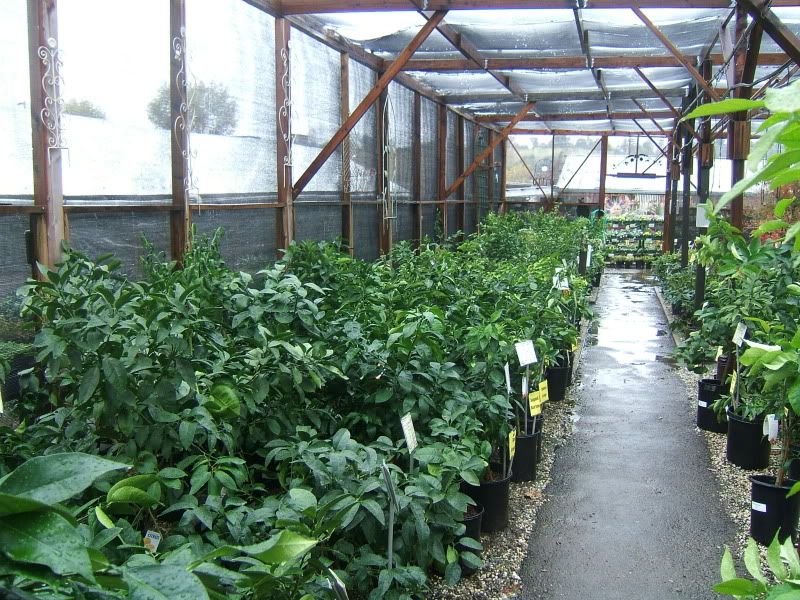 Josh