Update! Pics!
andrewofthelemon
(7b Central Arkansas)
December 23, 2011
I made this post three months ago about a jade cutting I was given. Since then, it has rooted and grown quite a bit! Also, I took a leaf off it then, and it has grown pretty well too.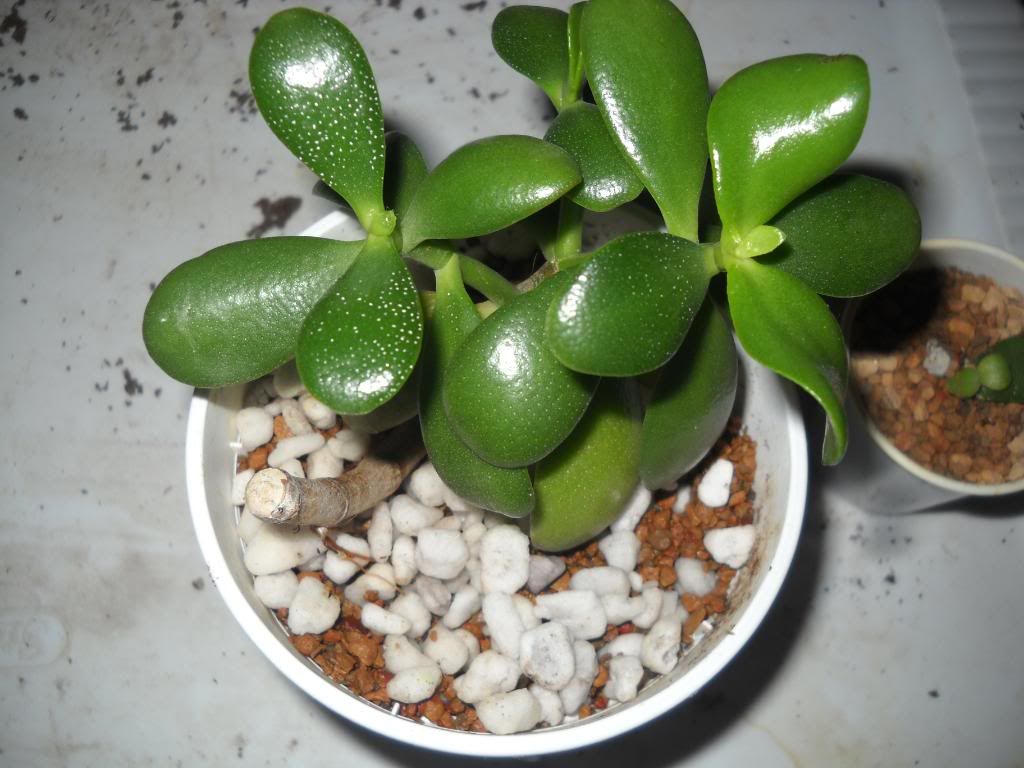 I LOVE the way the stem went up in a U
It's starting a new branch!
And here's the leaf
Here is a link that might be useful: Old Post