Visit to Olallies in Vermont last summer (photos)
celeste
(zone 4 NH)
January 26, 2012
My husband and I took a motorcycle trip to Olallies in Vermont last July and I memorialized it with loads of photos that I've been saving to share over the winter. It was sweltering hot (in the 90's) that day so we were pretty much the only people there. Fortunately for my DH, they have lots of places to sit and cool off under umbrellas so that's where he stayed while I wandered around with my camera and notebook. I had never been to Olallies before, and even though their cultivars are on the simple side, it was a beautiful sight to see so many daylilies bursting with color. I could only purchase one daylily since we were on the motorcycle but I did take lots of photos. It was dug for me and we put it in the saddlebag with the tops peeking out...LOL. DH couldn't wait to get going home and the cool air on the 3-hour trip home on the bike felt good.
I wish I had been able to go back in the late summer to see their late-bloomers in bloom but we couldn't get away.
I know many of you, like myself, are mostly interested in their late bloomers. I ended up ordering some and will share their photos when they bloom this Aug/Sept. Thanks to Rita for turning me on to late-bloomers to extend my season.
Celeste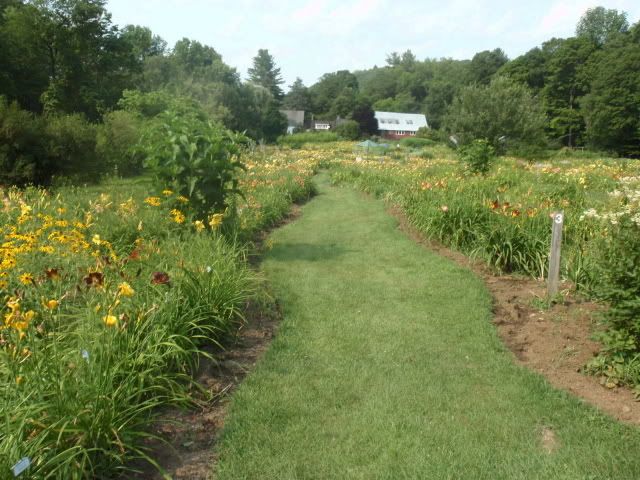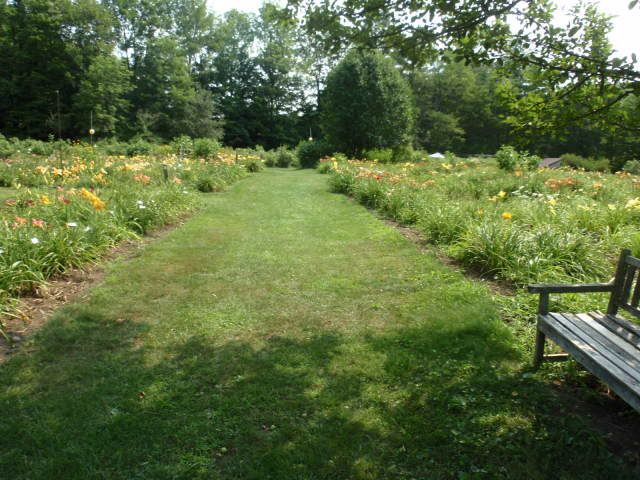 DH taking a nap in the shade while I wander around....
Now for photos of some of their cultivars that were blooming in July.....
VT Early Revival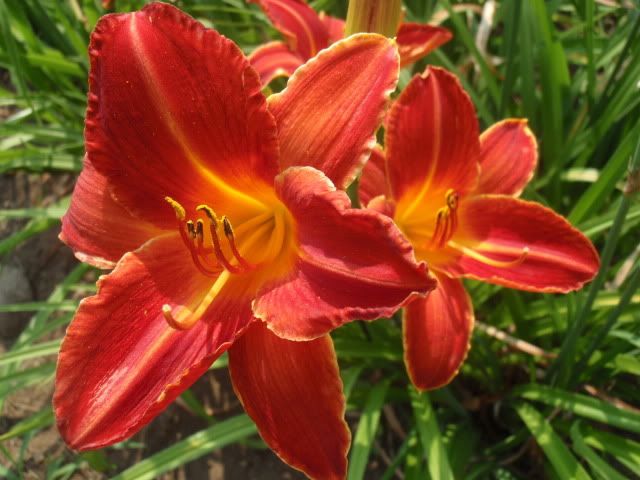 VT Burgundy Star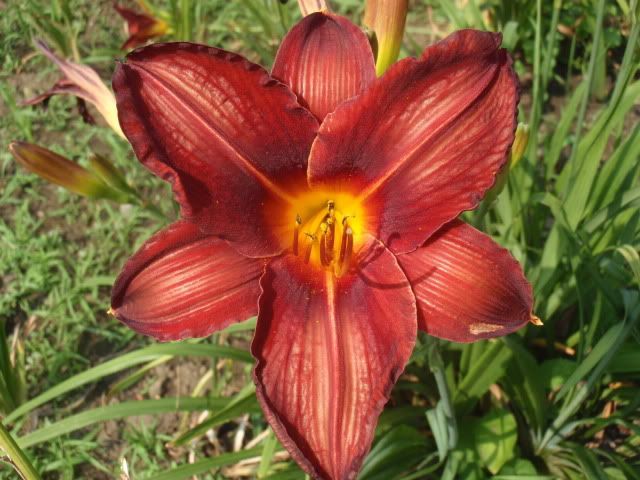 Olallie Lady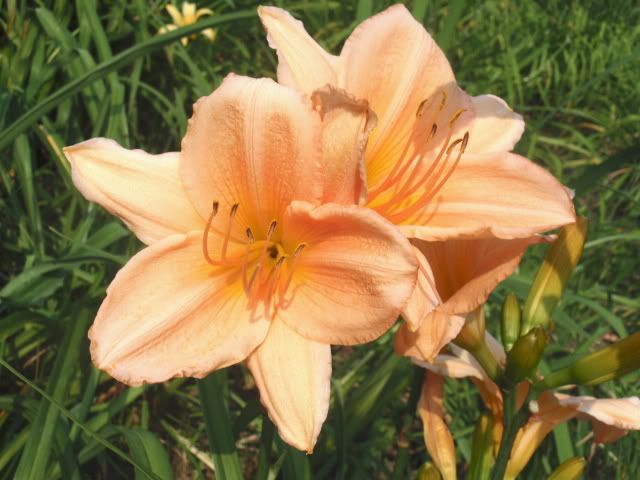 VT Huge Yellow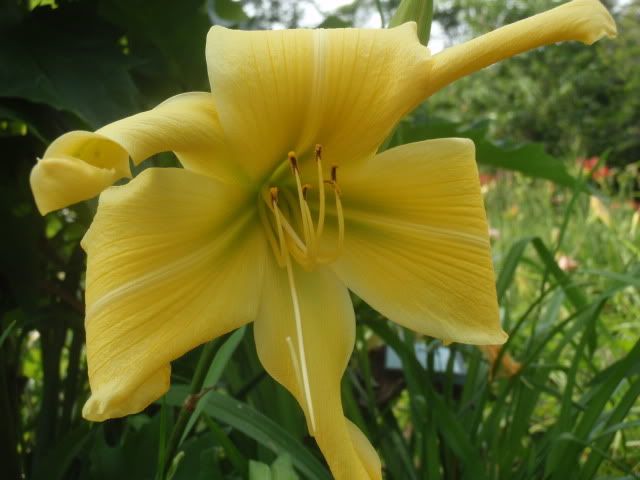 VT Magenta Rose
Olallie Cheryl
VT Maddie's Magenta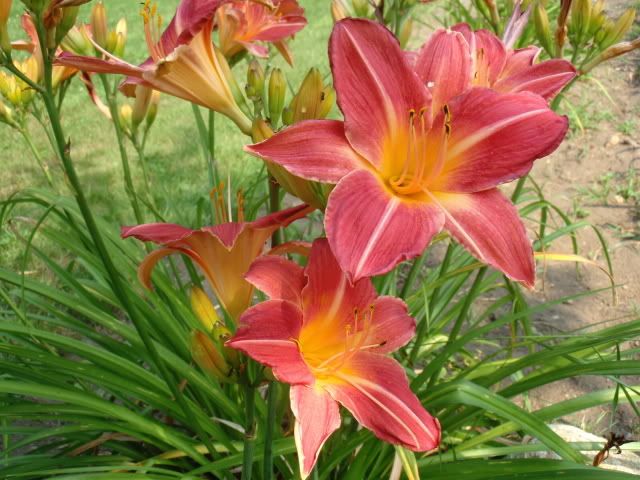 I have so many more photos that I will have to do it in another post. (To be continued...)