The mystery of the fragrant yellow noid
celeste
(zone 4 NH)
January 28, 2013
I have had this pale yellow NOID for many years and I once shared it's photo here but I still don't know it's identity and it's driving me nuts trying to figure it out. I know it doesn't NEED a name to be worthwhile and treasured, but it continues to baffle me! Can any of you daylily detectives help? There are so, so many yellow daylilies of course, but it is the flower form and the strong and delicious fragrance that sets this one apart. I have looked high and low to find out what it is.....online research, books, daylily gardens, etc. but I still don't know it's name. Every year my daylily collection grows by leaps and bounds yet this daylily remains one of my favorites. If you could only take a whiff of it you would know why! It smells heavenly, very sweet and strong but not overpowering like true lilies do.
I have to say I prefer it's fragrance to my orientals!
It's form is very graceful too.... it reminds me of a butterfly in flight. I bought this as an end of summer bargain for $4 years ago, potted up with no name tag at a local nursery...it was just marked 'yellow'. My favorite NOID is fairly tall with slender scapes about 30 inches and is pale yellow with prominent white midribs. The blooms are about 6 1/2 inches across and it blooms for a long time, stretching out to about 6 weeks here in zone 4/5. It starts early-mid season. It is a dormant, dying back completely over the winter. Here are photos of it in case anyone has seen it and knows it's name. The biggest clue is it is super-fragrant and the scent is noticeable when you walk by it.
I would love to solve this mystery!
Celeste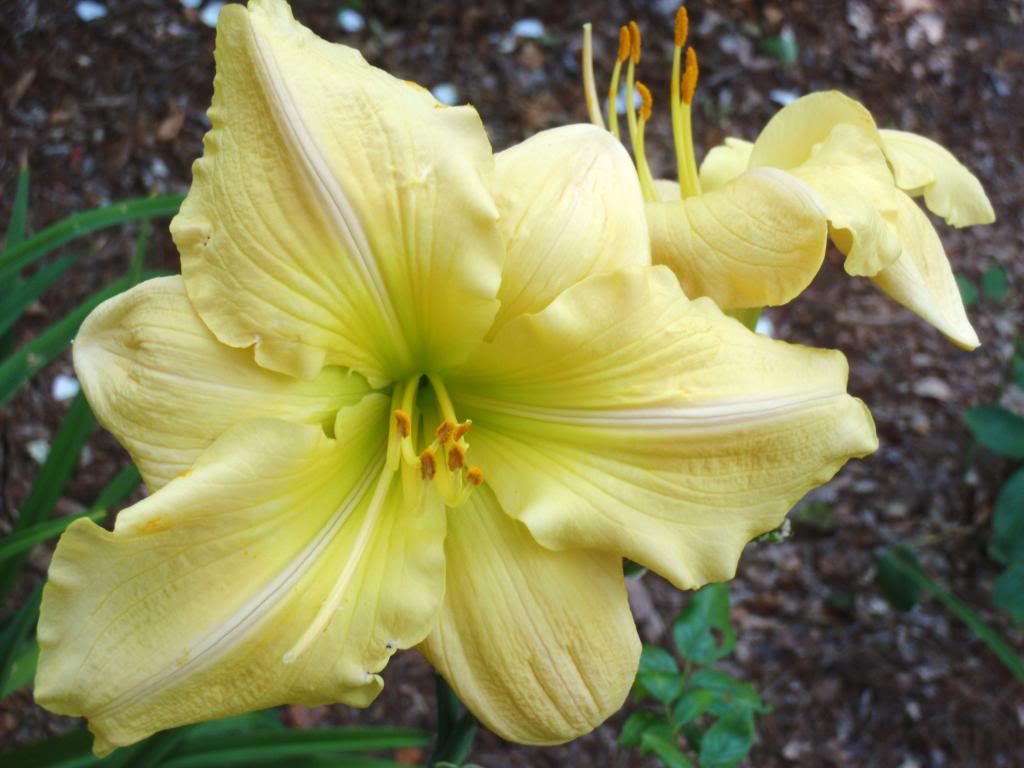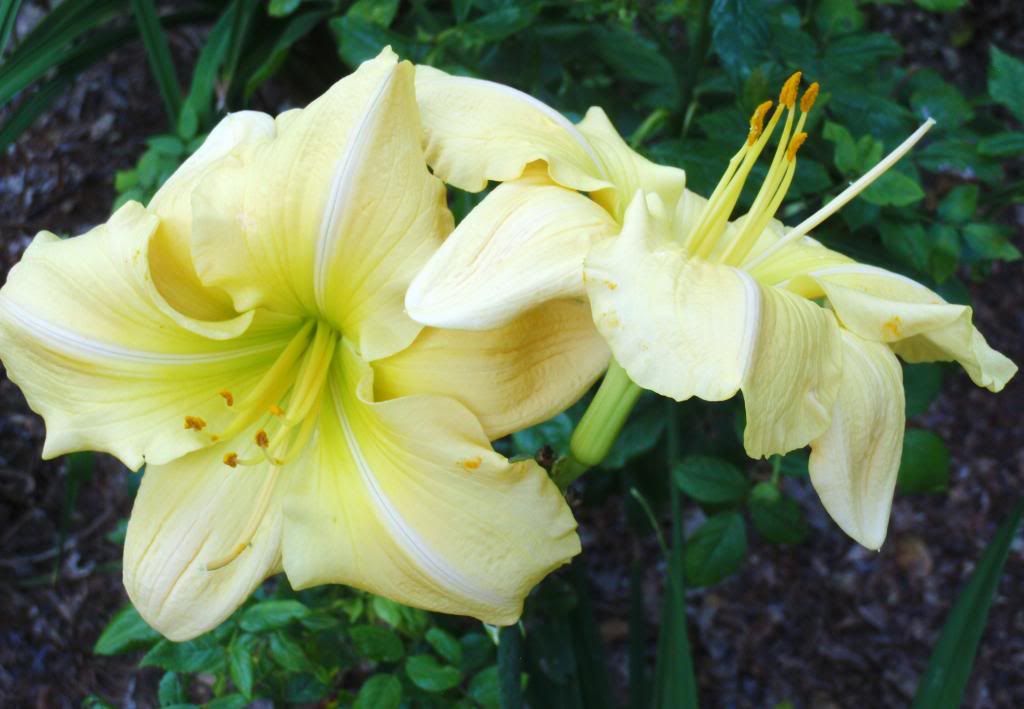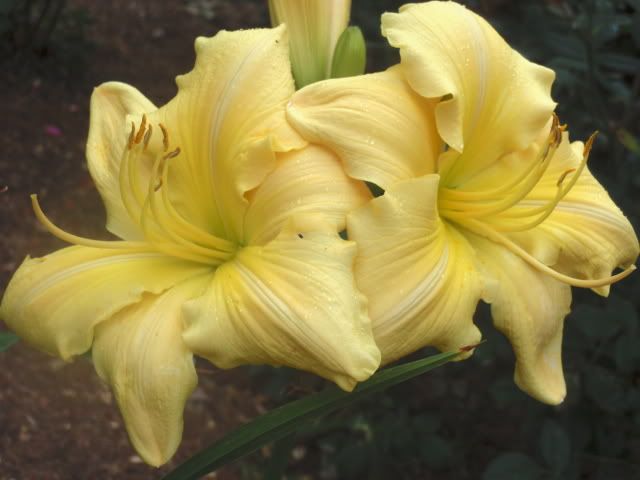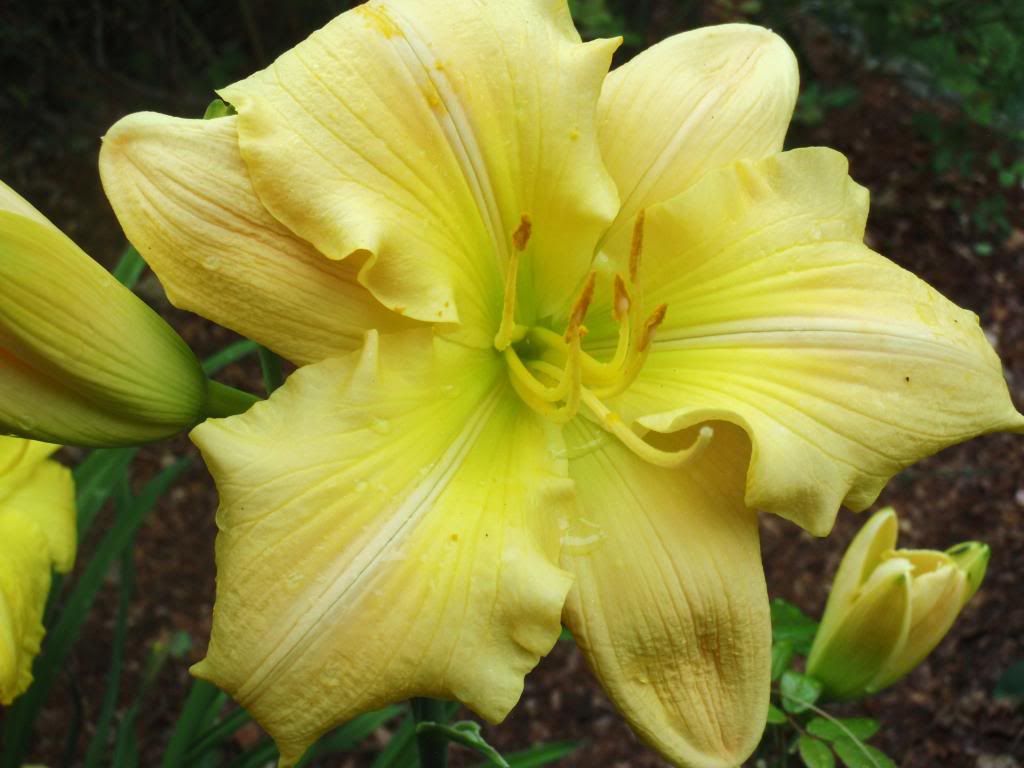 view from behind...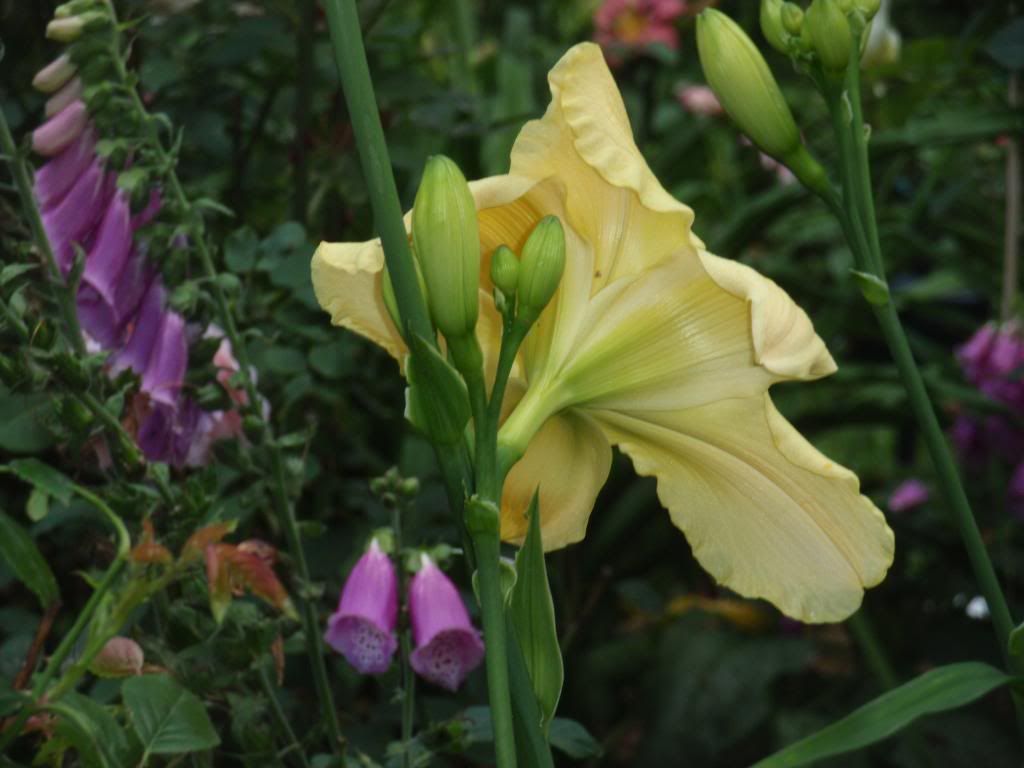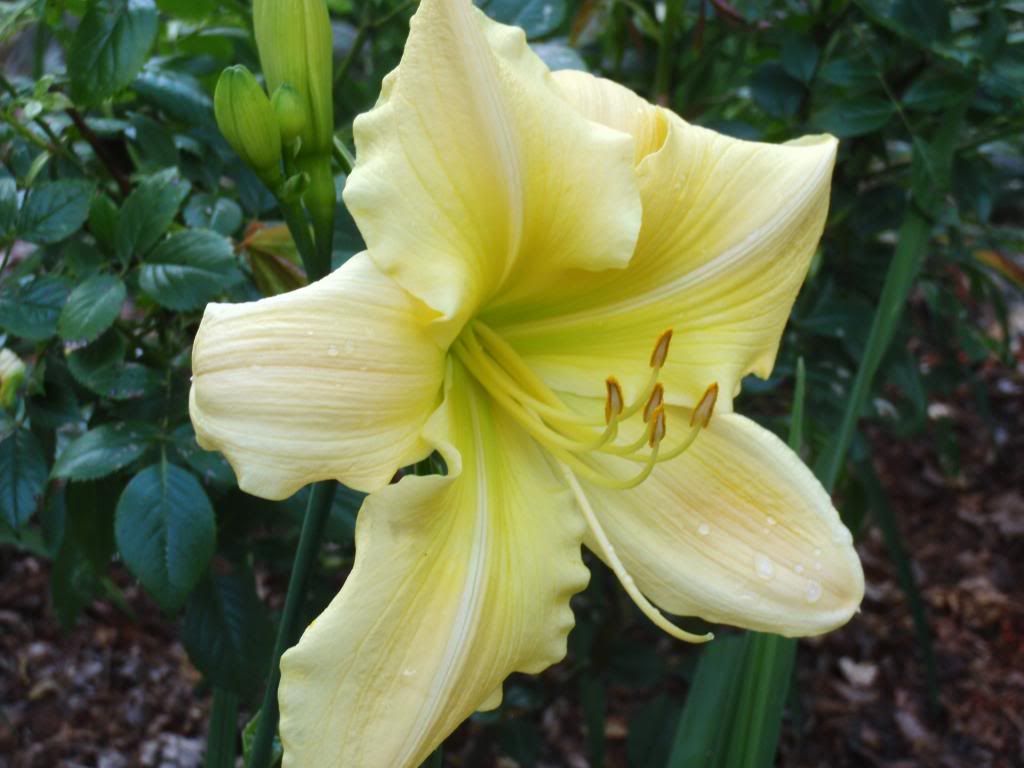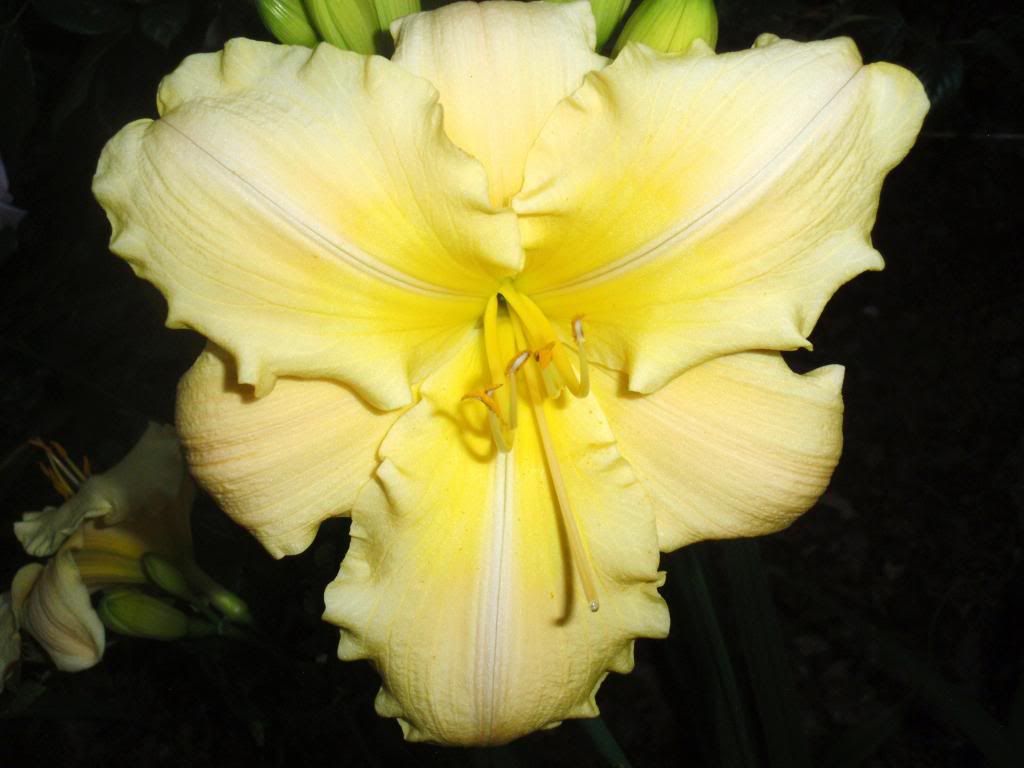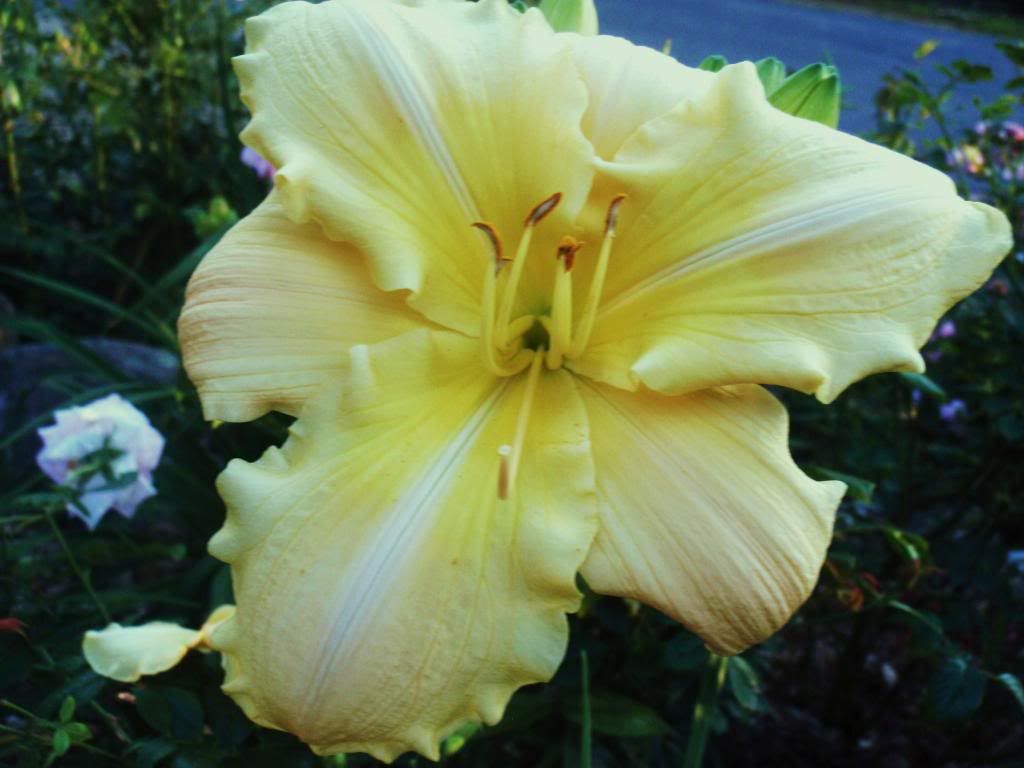 This poly was enormous and looked like a star! It was 7 1/2 inches across. It was breathtaking.