2013 Seedling Beds
dementieva
(Zone 9 - Houston)
January 29, 2014
In 2012 I posted pictures of my seedling bed prep, and I have had photos of the 2013 bed prep for a couple months now, but I haven't taken the time to put them up. So this thread will be my 2013 seedling bed thread. If you're reading as I write, be patient as I will spend a few minutes on each post.
At the bottom of this post, I have linked the 2012 thread so that you can go back and see it.
First photo is my bubble bath of seed pots from June 2013. I think I posted this picture before, but it's a good place to start.
Nate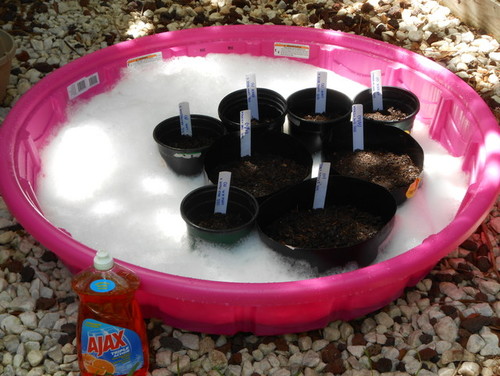 Here is a link that might be useful: 2012 Daylily Beds