How do I divide this???
Linda's Garden z6 Utah
October 30, 2011
I have been digging and dividing dahlias all weekend. I am going to store them in Saran Wrap for the first time this year. Most of my dahlias have not been too hard to divide but then I dig up something like this...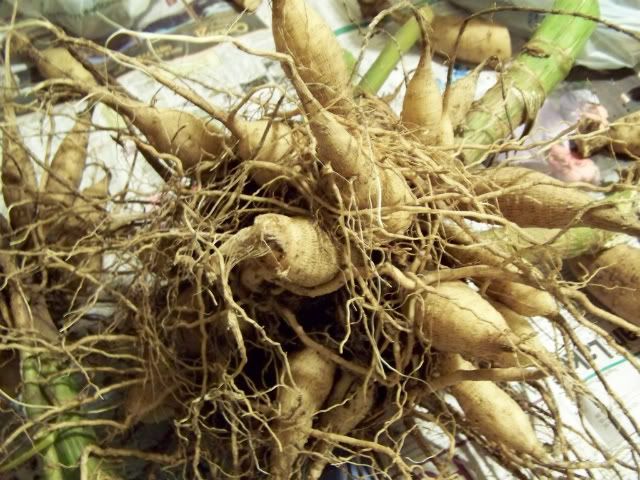 This is show-n-tell. I have no idea where to even begin to cut this thing apart without mutilating it. The tubers are so dense and tightly packed that I don't really see a place to start cutting. Should I just hack it into a couple of pieces and go from there? Any suggestions?
Linda