Agave learning opportunity?
TT, zone 5b MA
December 1, 2013
Hi -
I have had two agave seedlings succumb to a similar 'disease'...so, in the spirit of using this as a learning opportunity, I was hoping someone could identify what went wrong here. If it is cultural, I would like to correct it. But, I have many other agaves receiving similar treatment for years, and they are doing quite well.
The plant went downhill fast. Started with the older leaves, bu the newer ones quickly succumbed. Any ideas?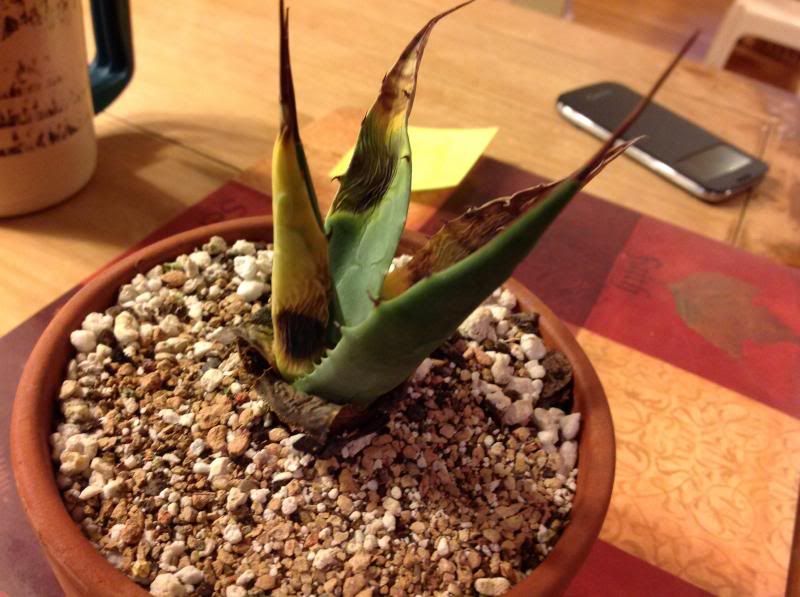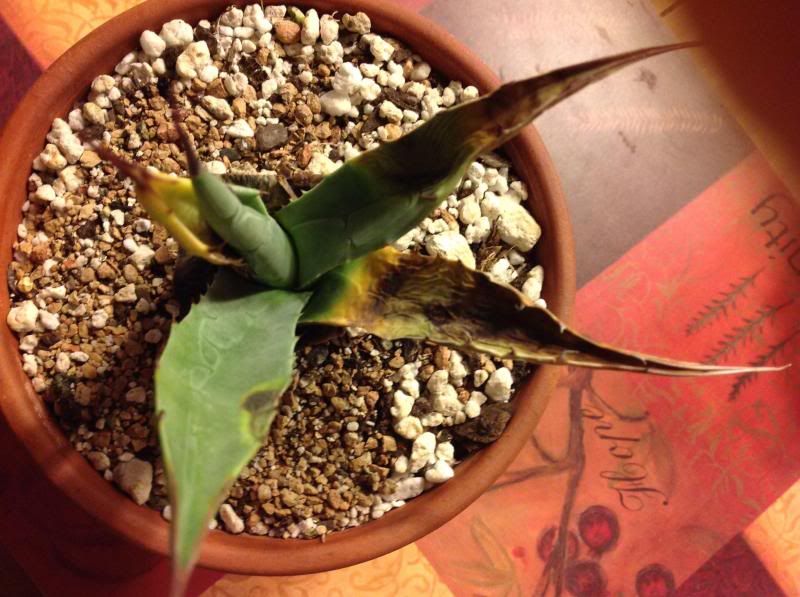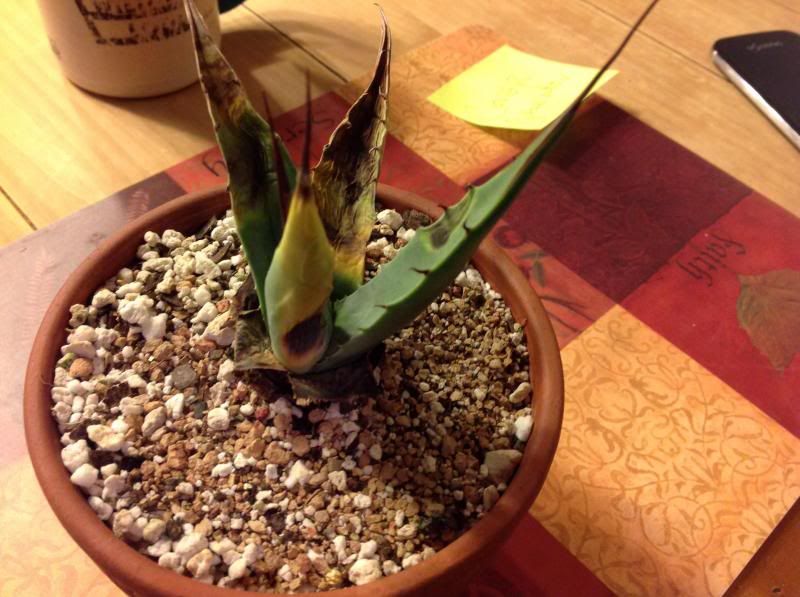 Thanks.
Tom