Spring Awakening: Picea-Tsuga
Wrapping up for now, realized I have a bunch more pictures. I apologize to those still using dial-up!
Picea abies 'Summer Daze'
Picea abies 'Gold Strike'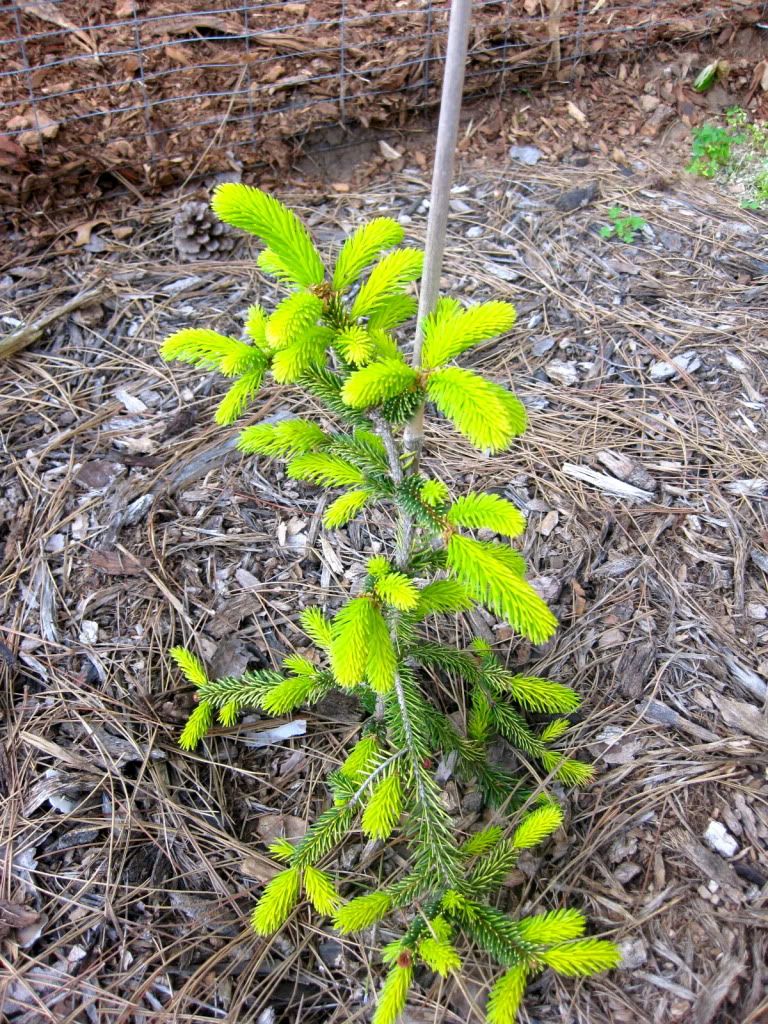 Picea glauca 'Scenic Shore'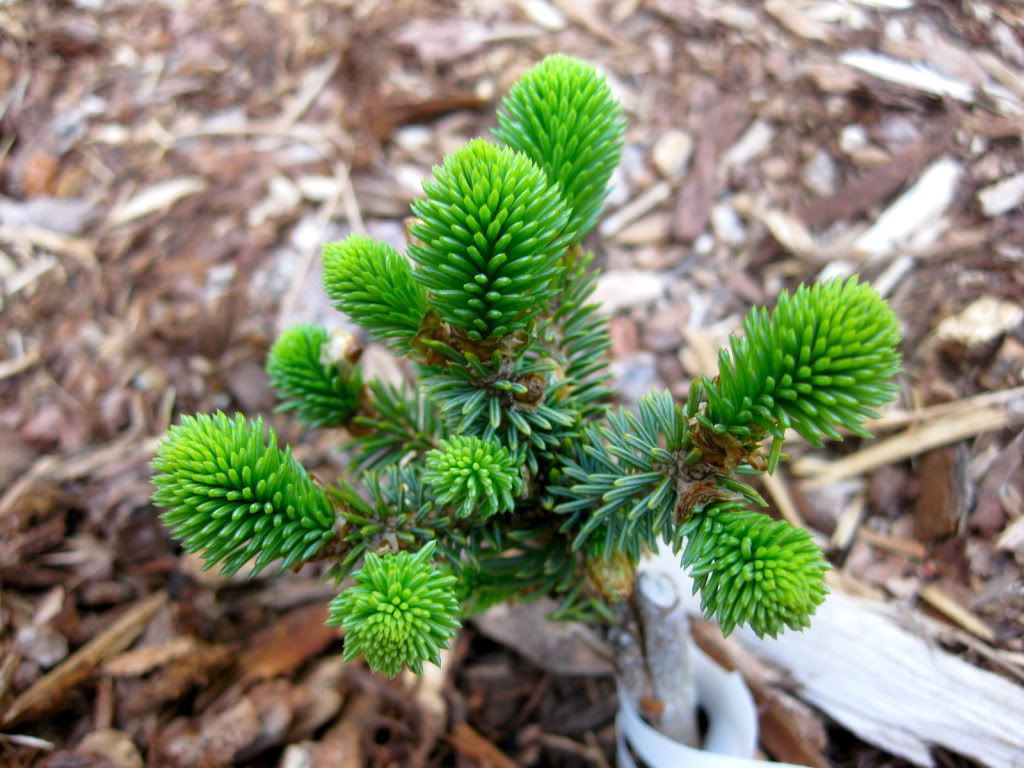 Picea glauca var. densata 'Whiskey Blue Hills'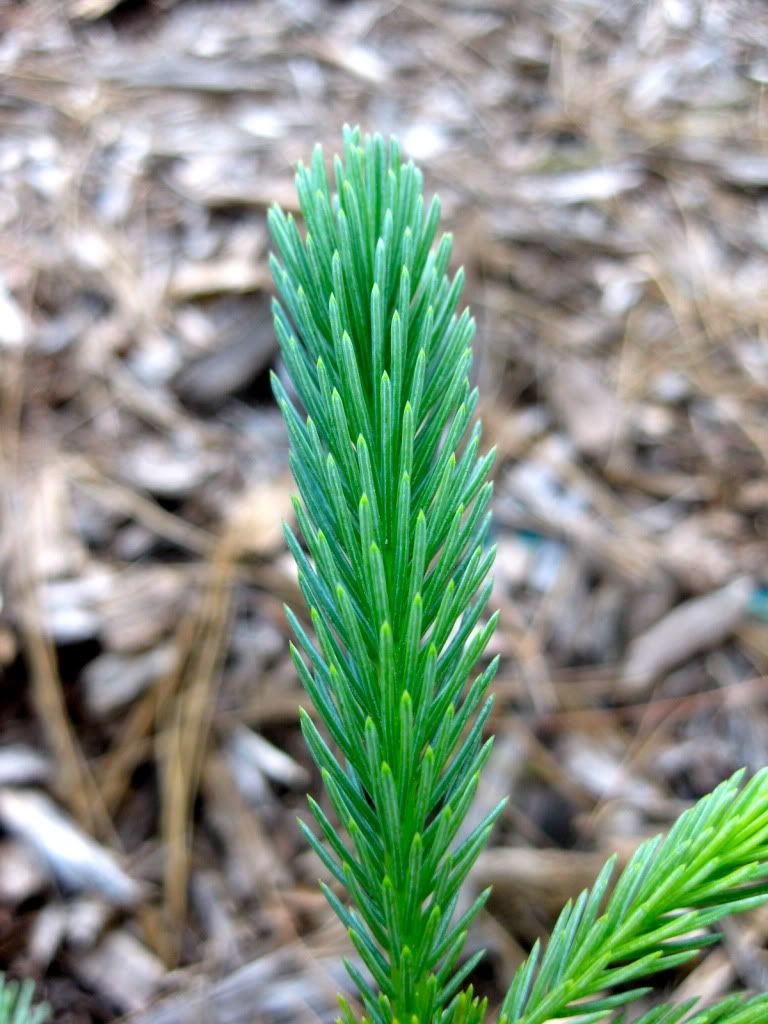 Picea mariana 'Aureovariegata': a small plant but I like the contrast with the new growth
Picea mariana 'Hwy 4'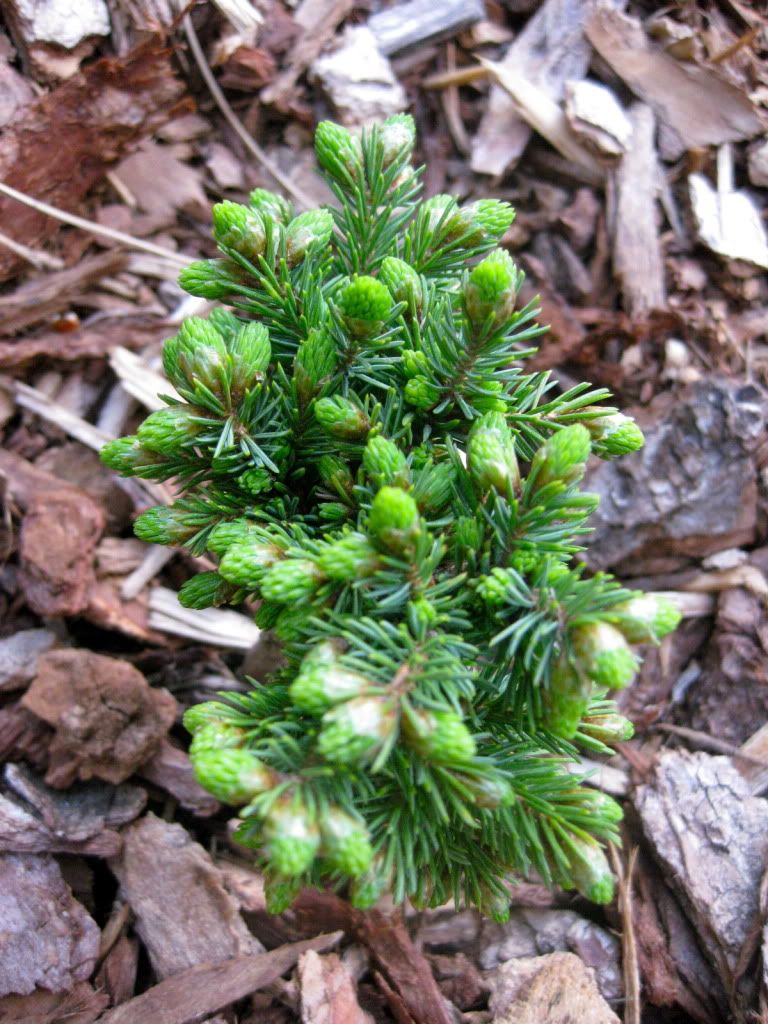 Picea orientalis x 'Sherwoodii': Any info on this one?
Picea orientalis 'Silver Seedling': One of my favorites, pure white new growth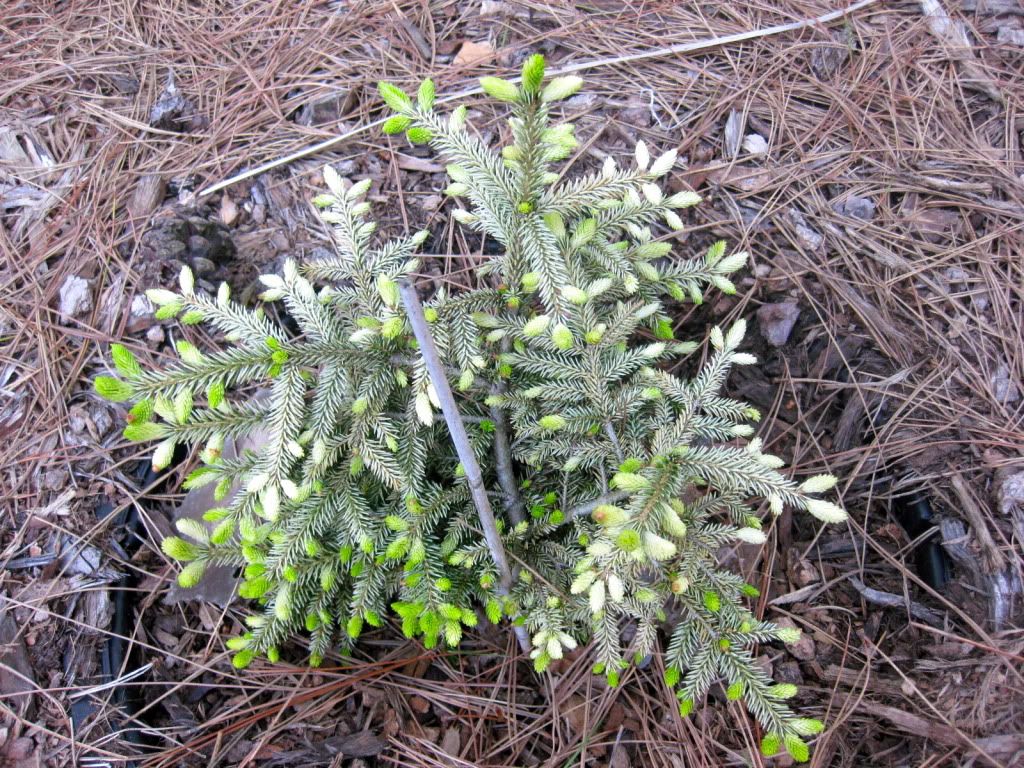 Picea pungens 'Donna's Rainbow'
Picea pungens 'Montana Ave' ('Skylands' and P. omorika 'Aurea' in the background)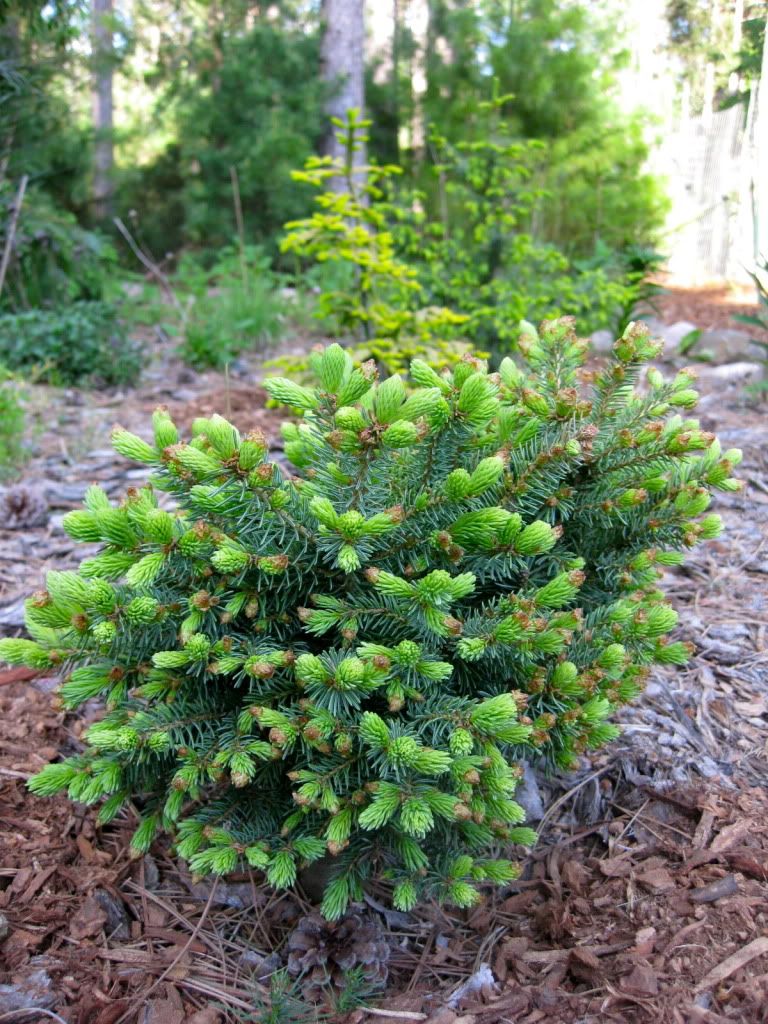 Picea pungens 'Stanley's Gold': Interest contrast with the new growth
Picea pungens 'Wisconsin Cream'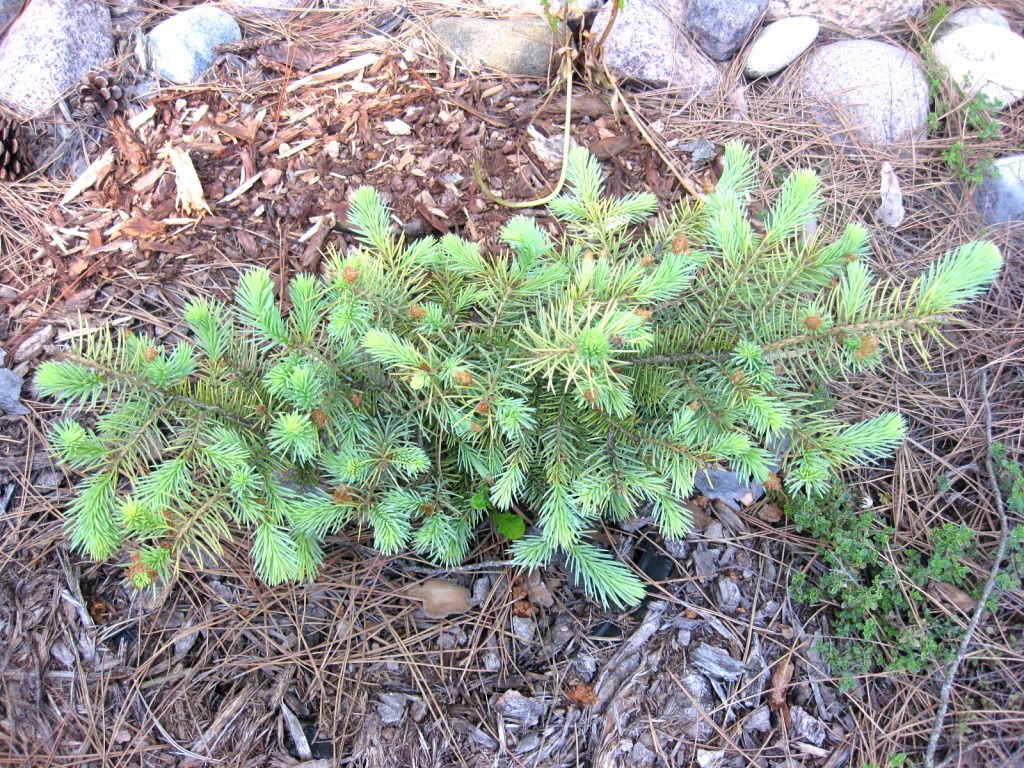 Pinus X hakkodensis 'Gothenburg'
Pinus strobus 'Forrest Flame'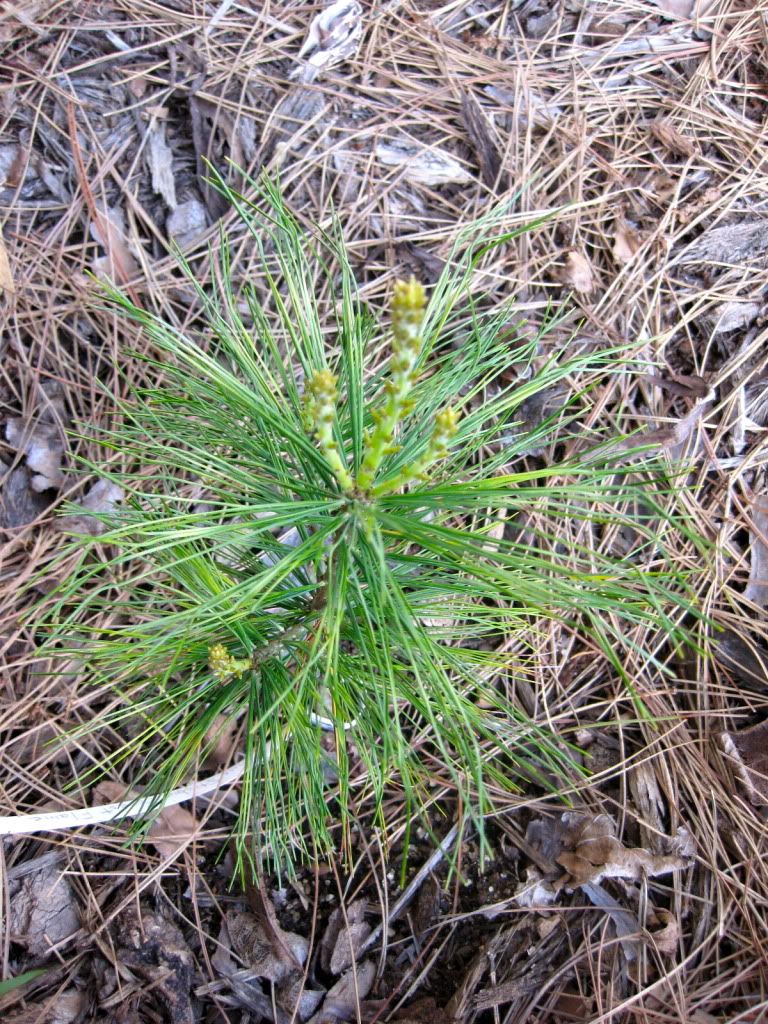 Pinus strobus 'Minto'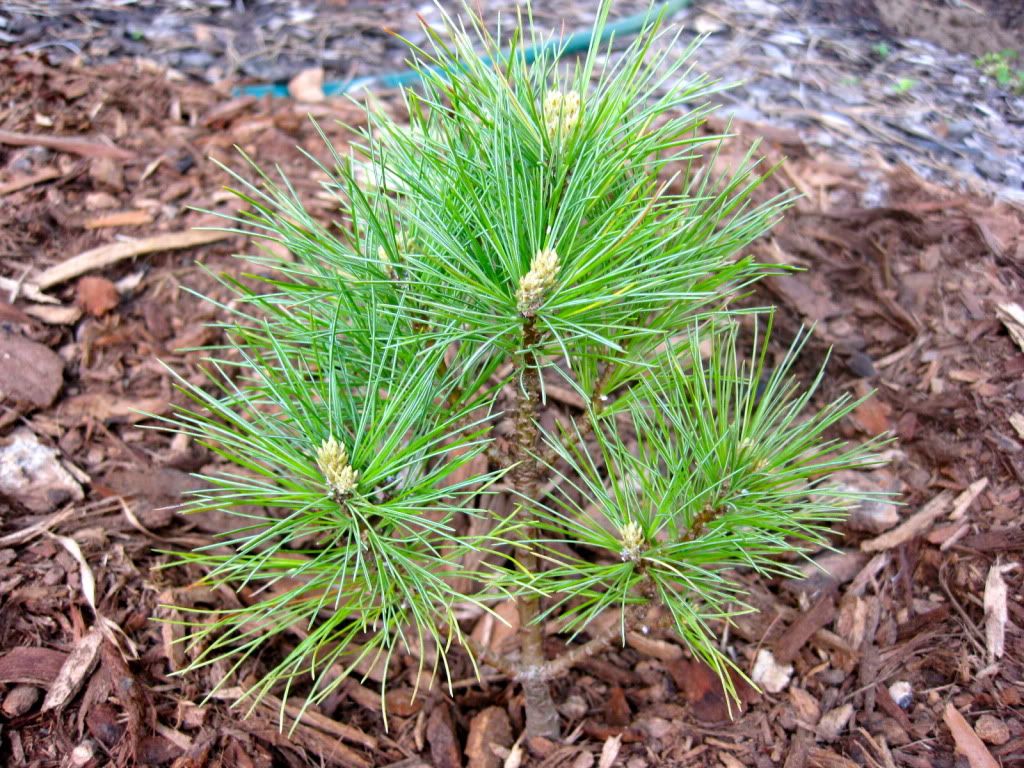 Pinus strobus 'North Star'
Pseudotsuga menziesii 'Whiskey Hill'
Tsuga canadensis 'Moonfrost'
And to round it out, a wider view:
Matt