Yucca endlichiana question
TT, zone 5b MA
December 9, 2012
Hi-
This is my second winter with this plant. This winter, I have been keeping it in a south facing window, watering approximately once every 1-2 weeks. It is typically pretty dry when I water it...maybe too dry, I am starting to wonder.
About 6 or eight older leaves have shriveled up which, to some degree I expect to be normal. I am starting to wonder now if the leaf loss is a bit excessive. It did not do it as much last winter when I kept it in my sunroom under lights (I may move it back there...) where it also experienced much cooler night temps.
Here is a pic of the overall plant:
and a close up of another leaf tip starting to go: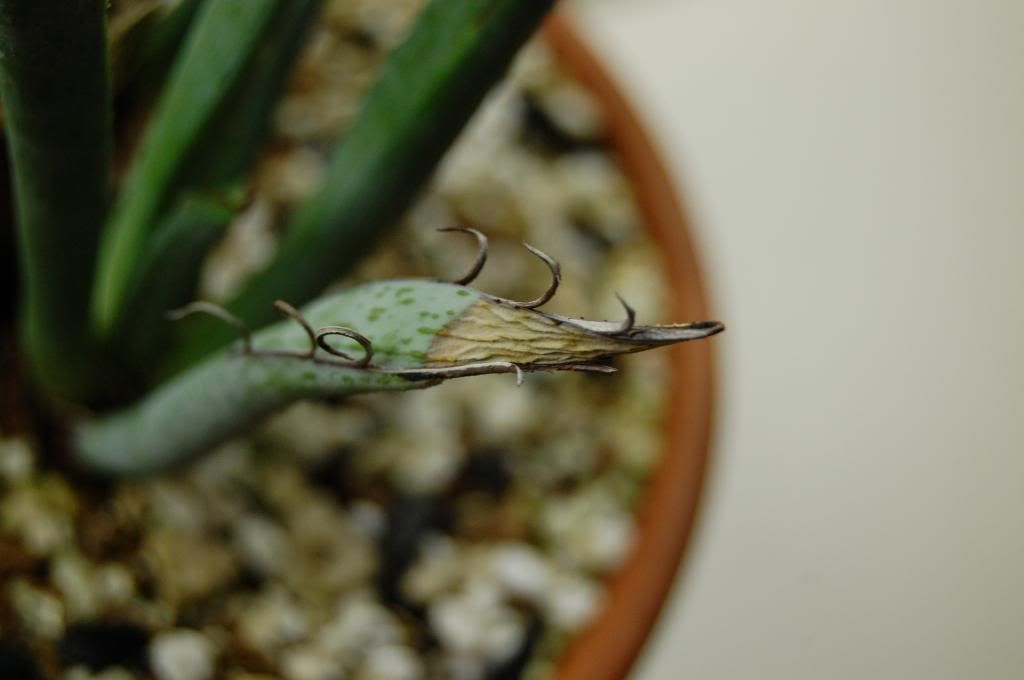 Any advice or thoughts?
Thank you!
Tom