Do Your Dorstenia...
bikerdoc5968 Z6 SE MI
December 25, 2013
Do your Dorstenia look like mine... that is all leafed out and sending out new hypanthia? The reason I ask is thought they went dormant in winter and dropped their leaves. Are mine going to surprise me one day and be dead because of my watering? I have continued to water, not as much. I have one that dropped leaves so I backed off too much and it began to shrivel. Kicked up the water and it seems to be doing much better. So what to make of all of this... your thoughts, please?????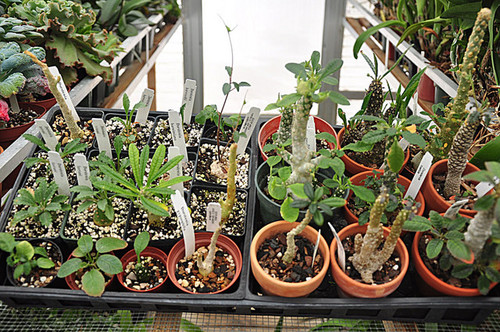 This post was edited by bikerdoc5968 on Wed, Dec 25, 13 at 15:01