Spring and not so much spring pictures and garden news.
newyorkrita
(z6b/7a LI NY)
February 27, 2012
Today I was taking pictures out in the garden. First some early daffodils blooming over in the left side of the front yard.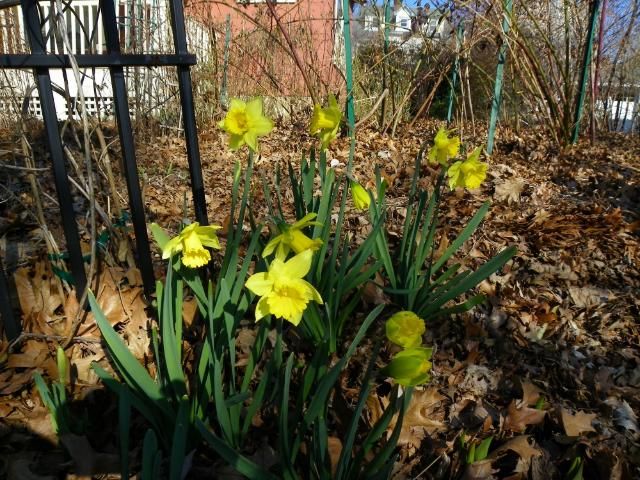 It has been a very mild winter and the honeysuckle vines stayed green all year and are already growing.
Even the tulips are coming up out of the ground already. I think it's early for that but I guess they know what they are doing. These are Darwins and on their second year having been planted not last fall but the year before. I planted them really deep hoping for good returns.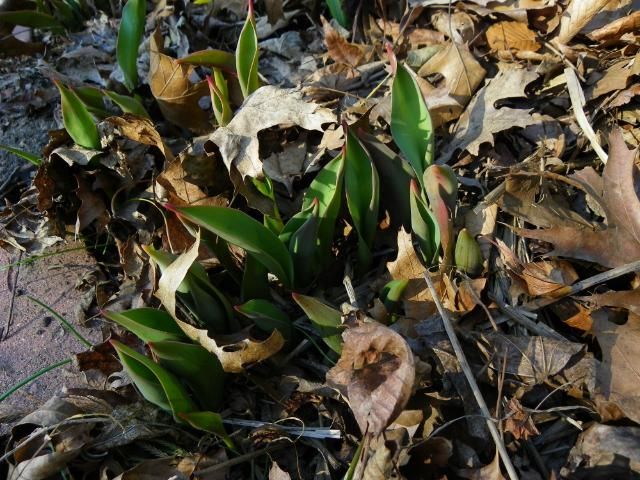 Dutch Iris have already sprouted lots of folliage but it is a long time untill they are supposed to bloom around here!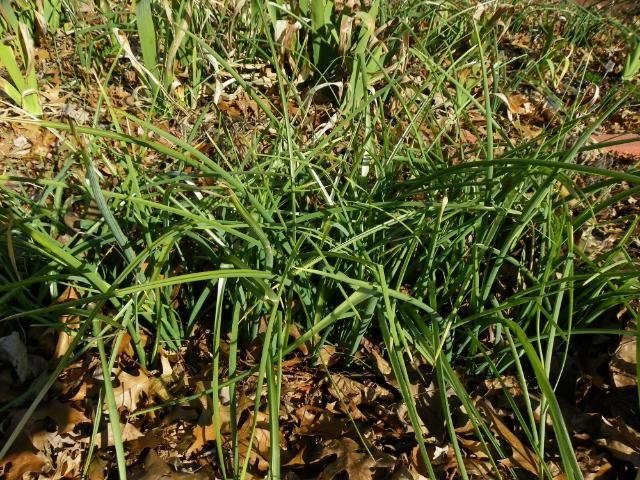 But not everything is growing. Here is the driveway side slope that is covered in four rows of daylily plants. Right now you can barely see anything between the straw mulch. After they start growing you can't even see the mulch that is always between them. And of course this slope is stunning in bloom come summer. Pretty sorry looking right now, isn't it? You can barely even see one of the daylily plants in the closeup as no daylilies are growing around here yet.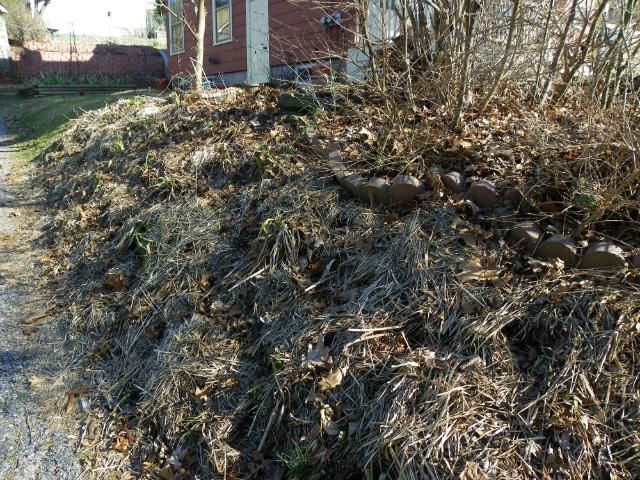 That brings me to the front yard. It just looks like a mass of leaf mulch on the bottom terrace since you can't even see where the two rows of daylilies are along the front. You can't see the daylilies at either end of those two belgium block terraces either. You can just see the daffodils along in there. At least the early daffs are blooming. Many more to come as in there is a long trumpet mix of which most are just still low to the ground as they started growing.