Thanksgiving Cactus - needs help :(
Lamora
(4)
December 10, 2012
Hi Everyone. I hope someone can come up with some ideas for me.
The TC I aquired a bit over a month ago, has 2 plants in it, both are cuttings with a large amount of stem. One stem is larger than the other one and has NO ROOTS! It is like a stick with segments. I do not know how long this woman had this TC, but it is looking real sad, very soft and droopy and I just don't know what to do for it. It was like this when I got it, so I repotted it, after it gave me just ONE flower, gave it new soil, (that is when I seen the bare stick) and it has been getting worse.
The other one seems to be doing ok, still no new growth or flowers, but it seems to be healthier than the other one.
My DH wants to take it out (the one with no roots) and stick it in a jar of water, see if it will root some. At this point I am ready to try it, and at this point, I don't think it could hurt it.
Here is what it looks like now.. very sad looking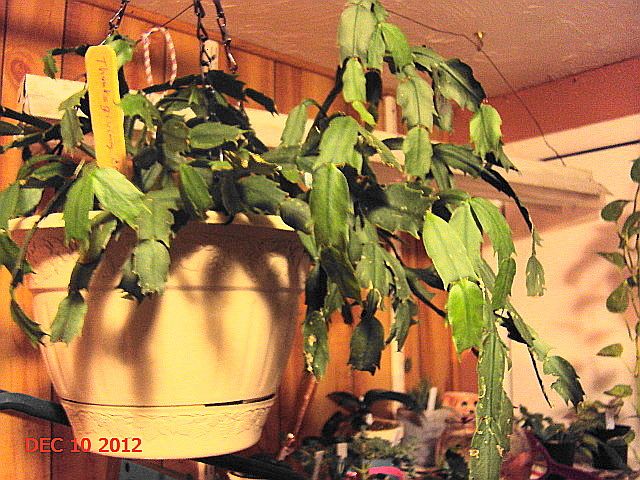 This is the larger side, the other side looks somewhat better..
any ideas on what I can do to help it? Please??
Marjie